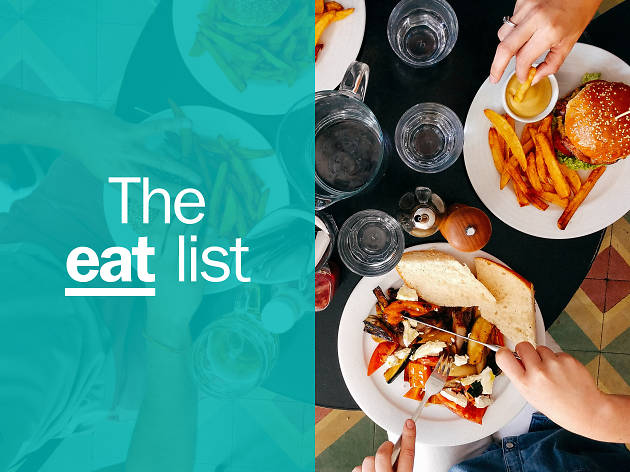 The 12 best restaurants in Taos
Dining in Taos restaurants, ranges from chile-laden desert fare to après-ski eating in the mountains
With rustic adobe buildings, diverse cultural history, snow-capped mountains and local art, Taos, New Mexico, is a destination that instills an earthy – even mystical – sense in all it offers. Unesco-protected Taos Pueblo has been inhabited for 1,000 years, and Native American culture blended with that of the Spanish since they arrived in the sixteenth century. The area's cuisine has married its diverse influences with a generous serving of New Mexico's beloved chile, creating flavors found nowhere else. The restaurants in Taos are bound to satisfy, whether you've just finished a day of skiing or are enjoying a romantic night out.
Best restaurants in Taos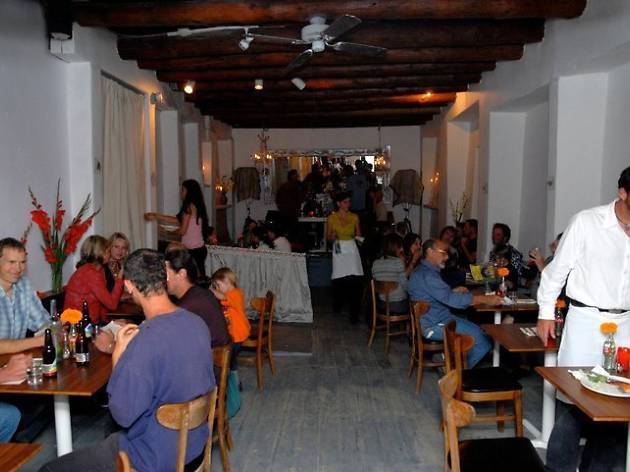 Photograph: The Love Apple
What is it? Housed in a 100-year-old adobe chapel, The Love Apple is a cozy restaurant serving New Mexico dishes using locally sourced produce and meats. There's a cash-only policy but an upscale atmosphere.
Why go? The Love Apple embodies Taos's quirkiness and focus on local sourcing. Its menu changes to reflect ingredients that are in season, and includes dinners such as grilled ruby rainbow trout, wrapped in corn husks with lime butter, and homemade baked tamales with Oaxacan-style mole sauce.
Price: Pricey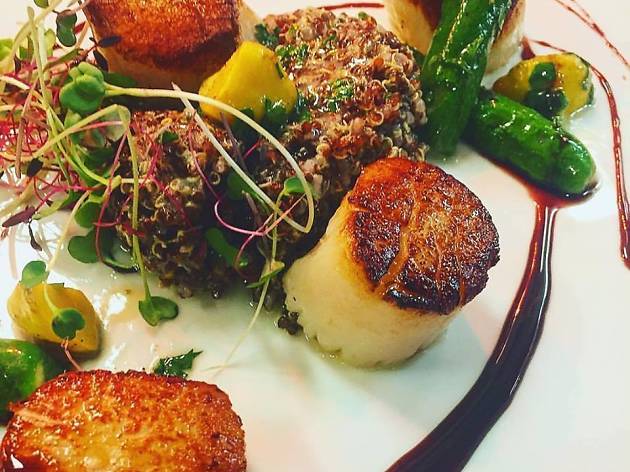 Photograph: Lambert's of Taos
What is it? This casual fine-dining restaurant's dinner menu caters to well-heeled carnivores with regionally sourced filet mignon, herb-crusted lamb rack, grilled duck breast and jumbo crab cakes.
Why go? Lambert's lets its hair down with a happy hour featuring gourmet appetizers, margaritas and drinks for $6. Housed in a historic building just off of the Taos Plaza, Lambert's is perfect for a date night or if you're meeting friends at the upstairs Treehouse Bar.
Price: Pricey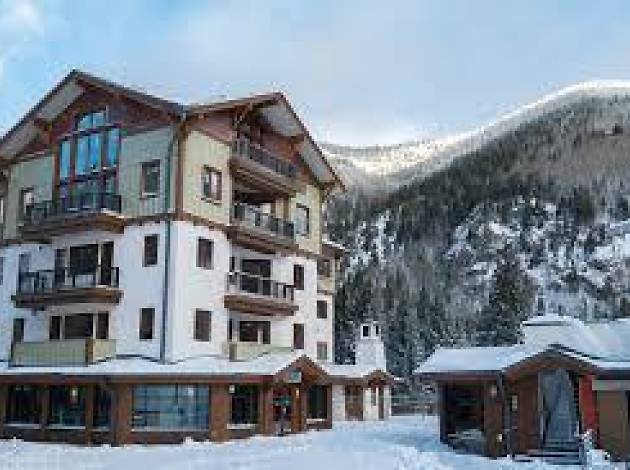 Photograph: 192 at The Blake
What is it? Located within The Blake hotel in Taos Ski Valley, 192 at The Blake offers a casual lunch for skiers, or an intimate après-ski experience with a communal fireplace and windows overlooking a snowy mountain landscape.
Why go? Dinner entrées are shared plates, and include thin-sliced rib-eye steak, quinoa mushroom tamales, seared yellowfin tuna with mango-mandarin chutney, veal and pork meatballs, wild boar stew, and gourmet pizzas and flatbreads.
Price: Pricey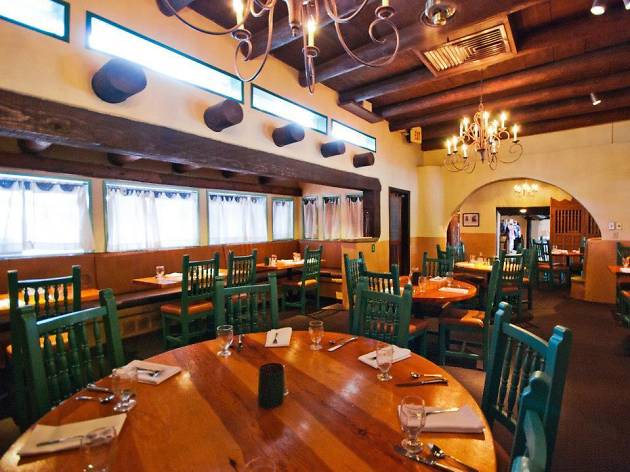 Photograph: Doc Martin's
What is it? Named for the beloved Taos physician who lived here in the early 1900s, Doc Martin's is loved today for its upscale take on classic New Mexico recipes such as deep-fried green chiles stuffed with cheese, chicken enchiladas, and beef and pork dishes. Salads star locally sourced ingredients and the wine list has won numerous awards.
Why go? If you're staying at the historic Taos Inn, it makes good sense to dine in-house. Plus, you may just be sharing a table with former famous guests Greta Garbo, D.H. Lawrence and Pawnee Bill.
Price: Pricey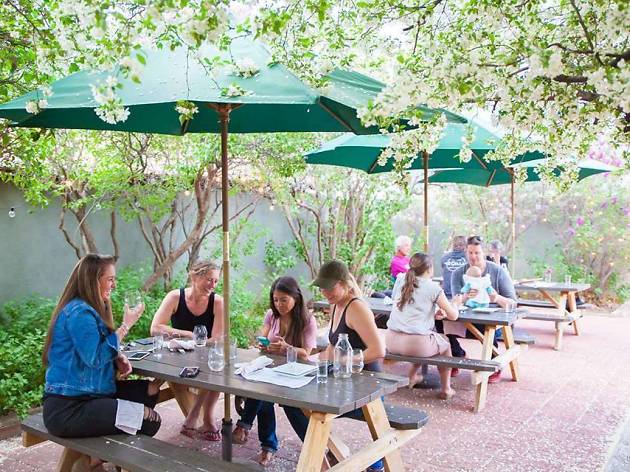 Photograph: Common Fire
What is it? A lovely, relaxed restaurant in the shadow of the mountains that boasts a seasonally led local menu.
Why go? There's a good variety on offer here: from hearty dishes like pasta and rustic pizzas to lighter options like roasted asparagus and pork and noodle soup. Not forgetting, of course, the absolutely breathtaking views of Taos Mountain. They also know their wines at Common Fire and the owner, Andy Lynch, even has a series of one-minute podcasts about various vinos on the website.
Price: Pricey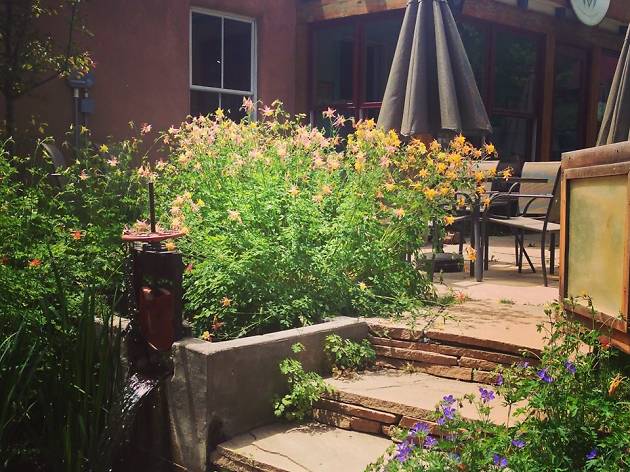 Photograph: Aceq
What is it? Serving one of the Taos area's most diverse menus, Aceq favorites include chicken and waffles, fresh Alaskan king cod, bison tacos and local grass-fed beef pot pie. This farm-to-table restaurant sources its ingredients from the Taos Farmers Market and local ranches.
Why go? Owner and sommelier Michael Wagener brings ski-town chill with a rustic-hip decor. Tabletops are made from reclaimed wood from his grandfather's Wisconsin barn, which also explains the perennial Wisconsin cheese curds on the menu.
Price: Pricey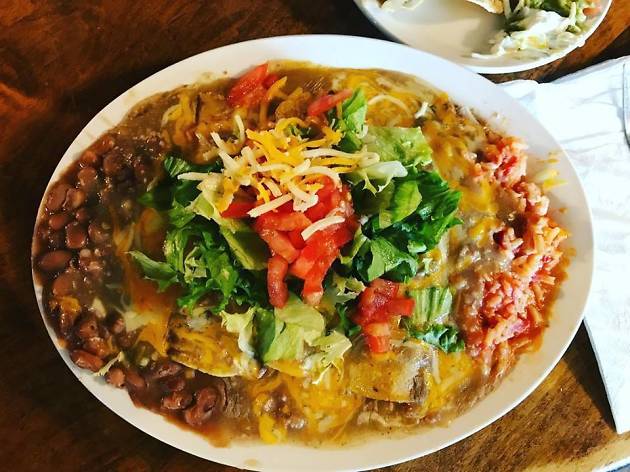 Photograph: Michael's Kitchen Restaurant and Bakery
7. Michael's Kitchen Restaurant and Bakery
What is it? This local favorite serves traditional New Mexican breakfast plates such as huevos rancheros and breakfast enchiladas smothered in house-made red or green chile. The lunch menu consists of thick sandwiches, and the fresh-made pastries, including hubcap-sized cinnamon rolls, are a hit any time of day.
Why go? Beyond solid chile-based meals, Michael's is where locals catch up, and some staff have been working here since the place opened in 1974. The local art on the walls makes this Taos go-to even better.
Price: Average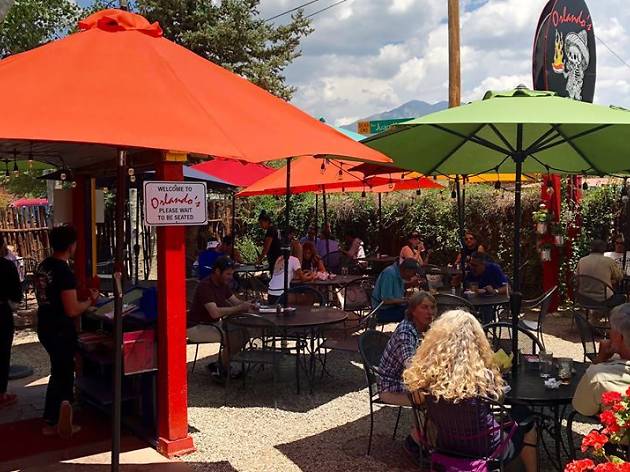 Photograph: Orlando's New Mexican Café
8. Orlando's New Mexican Café
What is it? With its colorful Day of the Dead motif, family-owned Orlando's has an atmosphere as fun as its cuisine. Mexican and New Mexican plates include fish tacos, blue corn shrimp enchiladas and pork tamales, followed by avocado pie or a pastry from Orlando's in-house bakery. It's a great choice for straightforward, chile-focused meals.
Why go? Orlando's patio is one of Taos's favorite places to dine, and is heated with a wood-burning fire ring during cooler weather.
Price: Average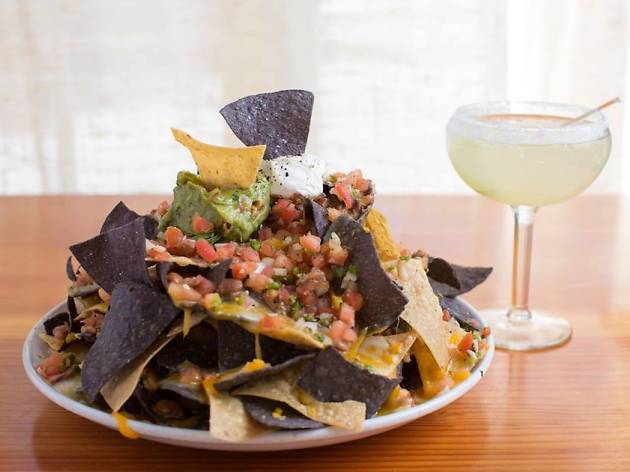 Photograph: Cory Smith
What is it? Called 'the living room of Taos', this restaurant and bar in the lobby of the Historic Taos Inn is a gathering place for both visitors and locals.
Why go? The simple menu includes hearty salads, burgers and loaded nachos, and an impressive variety of tequilas and scotches. Margaritas such as the signature Cowboy Buddha with Patron Silver tequila are Taos favorites. Live, local music is scheduled throughout the week, and the laidback atmosphere makes it the perfect Taos people-watching spot.
Price: Average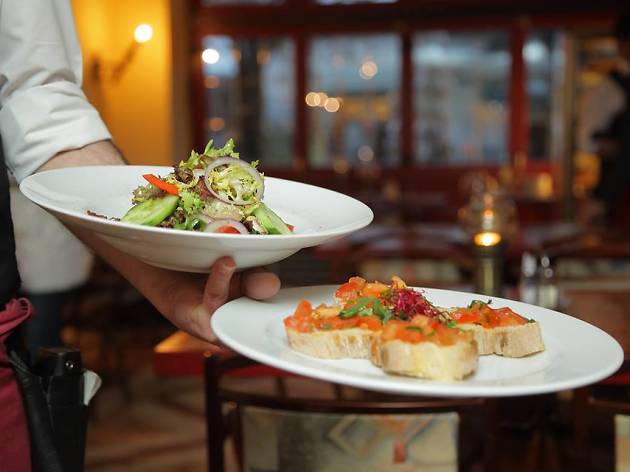 Photograph: De La Tierra at El Monte Sagrado
10. De La Tierra at El Monte Sagrado
What is it? El Monte Sagrado hotel's dining room, De La Tierra – meaning 'of the earth' – is filled with indoor plant beds and trees. Meals are locally sourced whenever possible.
Why go? To try the Taos Farmers Market omelet, New Mexico favorites such as carne adovada burrito (pork marinated in red chile), and braised buffalo short ribs and whiskey-beet-cured salmon with juniper berry horseradish cream.
Price: Average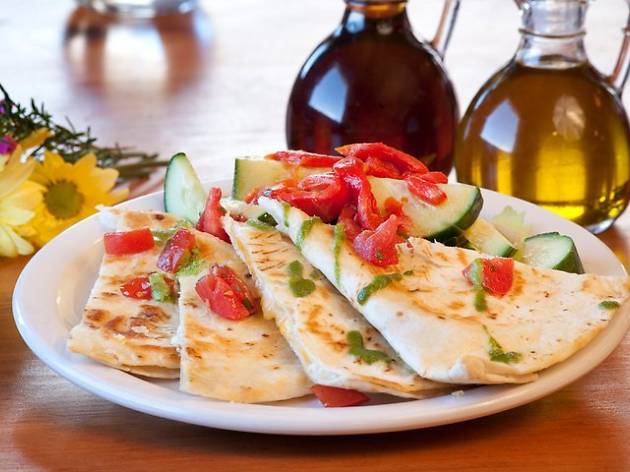 Photograph: Guitz
What is it? Gutiz combines Latin and French techniques to create such meals as pollo borachon – 'drunken' chicken with vegetables and bacon, marinated in red wine and baked in a thin bread shell.
Why go? With French bread, salad dressings, olive tapenades and most other condiments made from scratch, Gutiz's attention to detail has made it a Taos favorite, especially for vegetarians and vegans. Enjoy handmade chocolate truffles from Jennifer Loves Chocolate afterwards.
Price: Average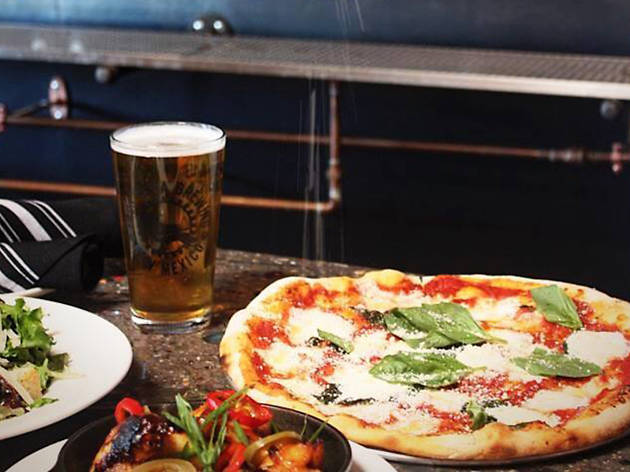 Photograph: Taos Mesa Brewing
What is it? This brewery north of Taos has 12 craft beers on tap at all times, and serves surprisingly good pub food such as grilled steak and roasted pork mole tacos, burgers and Frito Pie (Fritos chips smothered in meaty chile).
Why go? Located in a huge Quonset hut in the remote, sage-studded high desert near the 800-foot-deep Río Grande Gorge, its interior stage and large outdoor courtyard sees everything from Shakespeare plays to nationally touring bands and performers.
Price: Bargain
Discover Time Out Market: the best of the city under one roof