Heads up! We're working hard to be accurate – but these are unusual times, so please always check before heading out.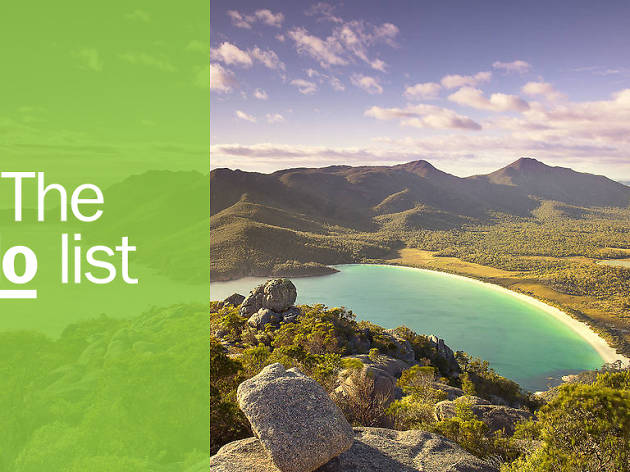 The 13 best things to do in Tasmania
Make the most of rugged wilderness and exceptional food, wine and festivals with the best things to do in Tasmania
It's easy to understand the allure of Australia's small southernmost state, and diverse things to do in Tasmania abound. Beyond extraordinary food and wine and the world-famous Museum of Old and New Art, Tasmania also has 40 per cent of its land reserved as national parks and world heritage wilderness. A 20-minute drive from any of the state's major cities will see you walking in the bush, biking down a spectacular mountain trail, or lounging on the beach.
Done something on this list and loved it? Share it with the hashtag #TimeOutDoList and tag @TimeOutEverywhere.
Find out more about how Time Out selects the very best things to do all over the world.
Best things to do in Tasmania
MONA/Jesse Hunniford
1. Museum of Old and New Art (MONA)
Where is it? Hobart
What is it? Professional gambler and art collector David Walsh's Museum of Old and New Art is Australia's largest museum. Described by its owner as a "subversive adult Disneyland", the collection runs the full spectrum from ancient Egyptian mummies to contemporary conceptual installations.
Why go? From the moment you board the high-speed ferry that sails between Hobart's waterfront and MONA's 99 steps, you'll realise this is a museum like no other. Get there early to see James Turrell's Amarna: an outdoor light show that complements the natural conditions at sunrise and sunset.
Bruny Island Traveller
Where is it? A two-hour drive south of Hobart
What is it? Bruny Island is reached via a 20-minute ferry journey from the town of Kettering. With just a few hundred human residents, it's also home to an abundance of wildlife, including fairy penguins, white wallabies and swift parrots.
Why go? It's a foodie's paradise: start at Get Shucked Oyster Farm, make your way to the pizza and craft beer at Bruny Island Cheese Company, and finish off at Bruny Island Premium wines in Lunawanna. The house-made cherry cheesecake is an absolute must.
Lone Wombat Media
3. Freycinet National Park
Where is it? A two-hour drive north-east of Hobart
What is it? The Freycinet Peninsula is on Tasmania's east coast. Its dramatic granite peaks, dazzling white sandy beaches and pristine waters make it one of the most popular of the state's 19 national parks.
Why go? If you're looking for blow-your-mind beautiful, Freycinet is a must-visit. Wineglass Bay is one of Tasmania's most photographed views, and deservedly so, but if you're looking for a quieter spot that's just as Insta-friendly, stop off at Friendly Beaches for a walk and a swim.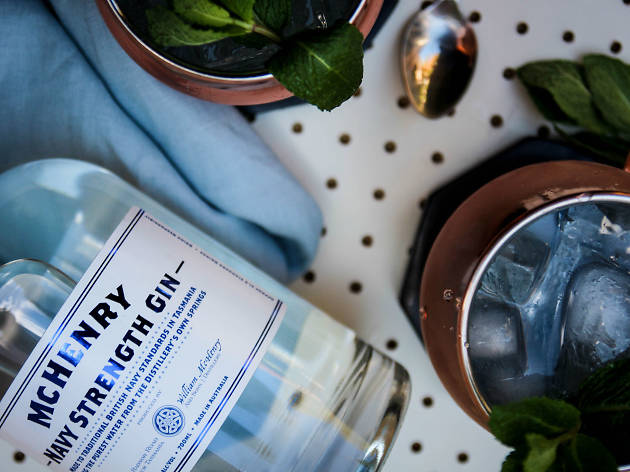 McHenry Distillery
Where is it? Port Arthur
What is it? Thanks to boutique tour company Bespoke Tasmania, you can enjoy a full day visit to McHenry's distillery on the Tasman Peninsula and learn the secrets of how to craft a good gin.
Why go? In addition to a seasonal picnic and a walk to the source of the spring water used at the distillery, you can use the extensive range of botanicals on offer to produce your own bespoke gin. You'll leave with a 500ml bottle of your own creation.
Peter Aitchison
5. Pennicott's Wilderness Journeys
Where is it? Various locations in Tasmania
What is it? A multi award-winning company that provides unforgettable wilderness cruises and day tours from several locations around the state. Tours aboard their comfortable yellow boats offer the best way to experience Tasmania's spectacular coastal scenery.
Why go? Knowledgeable guides and the opportunity to spot whales, dolphins, and seals make each of the cruises an experience to remember. For a real treat, the Tasmanian Seafood Seduction combines the tour with an all-day feast of oysters, abalone, and rock lobster.
Aardvark Adventures
Where is it? Strathgordon
What is it? The world's highest commercial abseil. At 140m, the Gordon Dam at Strathgordon is several metres higher than the Sydney Harbour Bridge.
Why go? For the ultimate thrill-seeking experience in the heart of the wilderness. This all-day adventure takes place in the spectacular surroundings of Tasmania's south-west wilderness, just over two hours' drive from Hobart. No experience is necessary, and you can recover from the adrenaline rush with the climb back up to the top.
Tarkine Forest Adventures
7. 4WD Adventure Tours of the Tarkine
Where is it? North-west Tasmania
What is it? A 4WD tour with an experienced guide through a region like no other on Earth.
Why go? The Tarkine features Australia's greatest expanse of cool temperate rainforest, coastal heathlands, Aboriginal middens, cave systems, mountain ranges, rugged surf beaches, and some of the oldest trees in the world. It's worth springing the extra dollars for a premium tour which includes a delicious morning tea and lunch.
West Coast Wilderness Railway
8. West Coast Wilderness Railway
Where is it? Queenstown
What is it? Running 35km between Queenstown and Strahan on Tasmania's west coast, the Wilderness Railway is a reconstruction of the historic Mount Lyell Mining and Railway Company line, which began in 1897. Original steam locomotives still operate the route today.
Why go? This is your chance to see spectacular scenery that is inaccessible any other way. Stop along the route for a rainforest walk, panning for gold, or wild honey tasting.
Bonorong Wildlife Sanctuary
9. Bonorong Wildlife Sanctuary
Where is it? Brighton
What is it? The place to get up close and personal with the quirkiest Tasmanian creatures, and also a working rescue centre.
Why go? From Randall the echidna, to quolls, possums and of course Tasmanian devils, there's a lot to see at Bonorong. Every visitor receives a bag of kangaroo feed, too.
Tamar Valley Wine Route
10. Tamar Valley Wine Route
Where is it? A half-hour drive north of Launceston
What is it? The oldest wine region in Tasmania, home to 32 wineries.
Why go? To enjoy a leisurely drive through beautiful vineyards tucked up against forests, farmland and orchards. With plenty of cellar doors to choose from, there are opportunities to taste some of Tasmania's best chardonnay, riesling and pinot noir, but don't miss Jansz for the state's best sparkling.
O Isfryn Photography
11. Salamanca Arts Centre (SAC)
Where is it? Hobart
What is it? Close to Hobart's waterfront, SAC is a major arts hub and home to a vibrant, creative community. It comprises studios, theatres, galleries, retail outlets, arts administration and a café, as well as an annual calendar of special events.
Why go? This is the place to find Tasmanian souvenirs. There's no tourist tat, just beautiful handmade objects, bought directly from the maker.
Adam Gibson
12. Agrarian Kitchen Eatery
Where is it? New Norfolk
What is it? A restaurant championing paddock to plate principles, located in an old asylum.
Why go? The focus here is on seasonal, simple food executed with perfection. It's an unlikely location, but the restaurant is bright, the service is friendly and you're equally welcome for a three-course meal or a cake and a cuppa.
Viator
Where is it? A half-hour drive south of Hobart
What is it? Some of the state's most beautiful scenery and interesting venues can be found among the orchards of the Huon Valley, where the roadsides are dotted with fresh produce stalls and honesty boxes.
Why go? The towns of Franklin, Huonville and Cygnet each offer something unique, but make sure you also stop in at Willie Smith's Apple Shed in Grove. It's a refurbished barn serving award-winning cider, crispy pork crackle and generous slices of apple pie.