In a landscape where climate change is a constant topic of discussion, the concept of ecotourism is becoming more and more prevalent. In a (mostly) post-Covid Australia, we're bloody keen to get out and about and explore this beautiful country, but not at the cost of our natural environment. Some states make it especially easy to travel with a clear conscience – and you just might a few things along the way.
Hobart is the capital of Tasmania, an idyllic waterfront city backed by an imposing Mount Wellington. If you're popping in for a quick trip, these venues, restaurants and markets will leave you feeling well-fed, well-travelled and eco-inspired.
Travel
The best way to get around inner-city Hobart is undoubtedly by foot. But if you're planning on hitting the road and exploring the surrounding area, pick up an electric car from the airport. Hire car companies like Hertz have specific green fleets to help you keep your travel impact down – they even recently signed a deal with Swedish car company Polestar to supply 60,000 electric vehicles to hire stations all over the country by late 2022. Book ahead and keep your road trip high on energy and low on emissions.
Stay
MACq01
In terms of waterfront accommodation, it doesn't get much more impressive than Hobart's MACq01. Situated on the Macquarie Wharf overlooking Salamanca, the hotel has an impressive vantage point that allows you to watch the fog from Mount Wellington roll in across the city with your morning coffee. The MACq01 interiors are themed around storytelling – each room is designed around the stories of those who have shaped the Tasmanian landscape, past and present.
Tasmanian Aboriginal artefacts are scattered throughout the hotel lobby, restaurant and bar, and there is a specific focus on local food and wine – both on the menu and in the minibar. You'll also find electric car charging stations out the front, so you can top up the battery before you hit the road after a good night's sleep.
Eat
Tasmanian produce is world-class, and the locals know it. That's why you'll be asked to dispose of any fruit and veg as you enter the airport terminal – keeping the protected ecosystem functioning at an optimum level is all part of what makes this state so pristine and fertile. As such, seasonality is at the fore of Hobart's fine dining scene. Expect ever-changing menus that serve up the absolute best of what's in the fields, vines, ocean and paddocks at any one time.
Mures
At a quick glance, it's obvious that Hobart is a maritime community. So much of the culture here is centred around the ocean – and so is the food. Tasmanian seafood is second to none, with oyster hatcheries in the state supplying a significant portion of the country. If you're partial to an oyster (or a dozen), walk across the marina to Mures, a 44-year-old fish house in Battery Point that provides fresh, local and sustainable seafood from hook to plate.
The Lower Deck is a casual bistro where you can dine in, or get some fish and chips to eat on the pier. Everything served up at Mures is ASC certified for responsible farming and accredited as MSC sustainable seafood.
Seven and a Half
For a one-of-a-kind dining experience, book a seat at the table of Luke Burgess' (ex Garagistes) Seven and a Half restaurant. Take the lift to the top floor of 152 Macquarie Street – an aggressively inconspicuous building housing residential apartments and the odd office space – and enter Burgess' apartment.
Inspired by his Japanese travels, where he saw yakitori joints next to dental surgeries and sake bars in Shinjuku Highrises, Burgess wanted to create an intimate venue where people could eat, talk and learn. Seven and a Half only seats 10, and at $285 a head, it's not cheap. But the chance to watch Burgess in action – and pick his brain about his new projects and how we can all dine more sustainably – is worth every cent.
Shop
Tasmania has an amazing market culture that will have you skipping Coles and Woolies in favour of local producers. From fresh fruit and veggies to pre-loved clothes and handcrafted gifts, there's something for everyone on offer.
Salamanca Market
The most popular in Hobart is the Salamanca Market, held on Saturday mornings among the historic sandstone warehouses on the beautiful waterfront. You can expect more than different 300 stalls, food and drink options and plenty of entertainment as you walk up and down the bustling rows of Salamanca Place. Glimpses into Tasmanian's past colonial life can be seen in local knife makers, woodturners, metalsmiths and jewellers – you'll find plenty of antiques, too. Our tip? Bring a carry bag and leave a little room in your suitcase on the way over.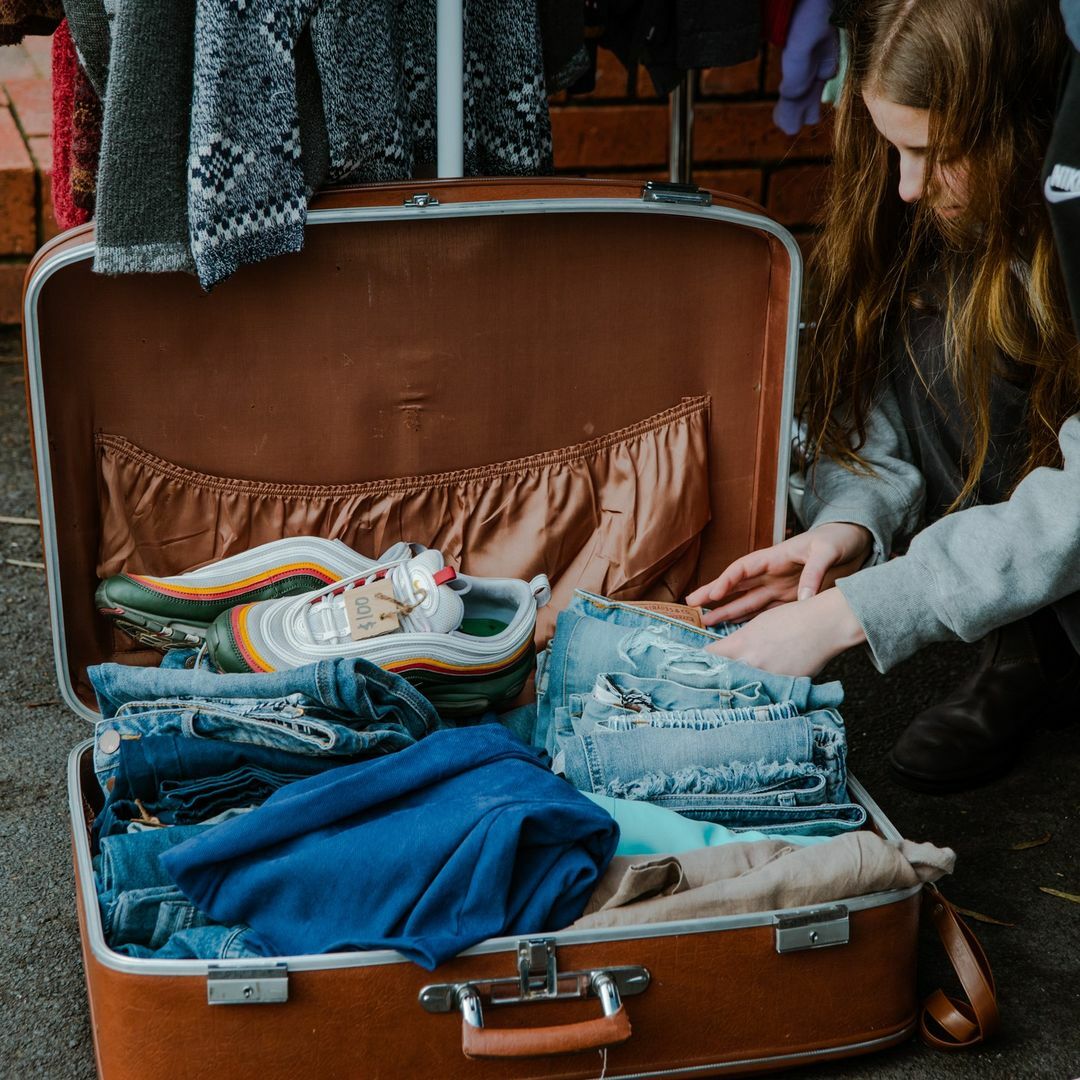 Vintage shops
If you favour fashion over souvenirs and objects d'art, you're in luck – Hobart has an amazing vintage scene. Goodbyes on Argyle Street and co-op the Finders on Harrington are safe bets for a carefully curated selection of '70s, '80s and '90s gems. And if the stars happen to align, make sure you check out the Re-Loved Market, which pops up in the K&D carpark on Melville Street once a month. You can scout the next session on its socials and plan your trip accordingly.