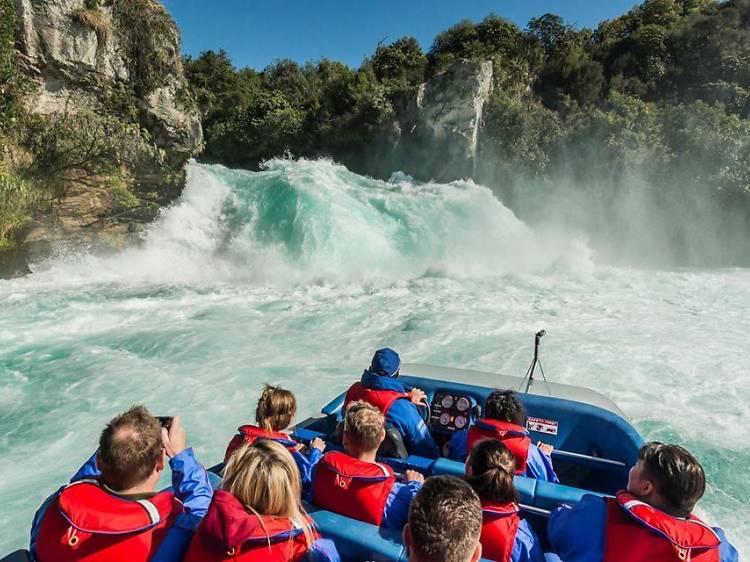 Photograph: Kieran Scott
What is it? A jet boat ride at the base of the beautiful Huka Falls.
Why go? To feel the adrenaline rush in this half-hour thrill ride within splashing distance of the mighty falls. Scream at the 360-degree spins and hold on for the 80kph ride past cliff faces coated in native bush. Huka means "foam" in Maori and this is the only boat ride permitted to get you this close to the 11-metre falls as Lake Taupo gushes into the Waikato River at up to 270 cubic metres per second.