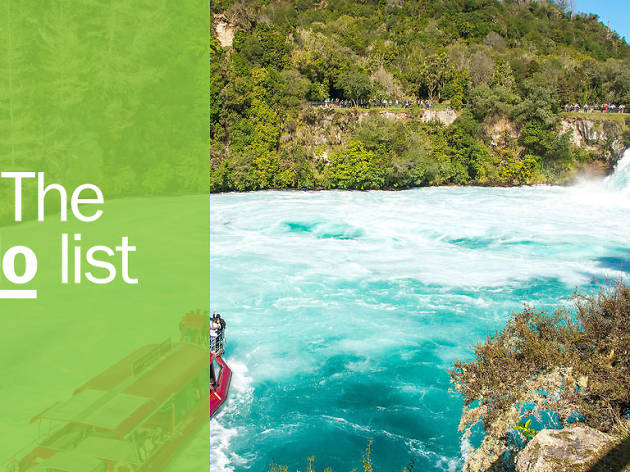 The 9 best things to do in Taupo
Exhilarating adventures, relaxing springs and picturesque nature encounters are just some of the things to do in Taupo
Looking for the best things to do in Taupo? Lake Taupo is pinned like a sparkling sapphire brooch right in the middle of the rolling green coat of farmland in New Zealand's North Island. Follow our guide to the best things to do in Taupo to make the most of your time here.
Done something on this list and loved it? Share it with the hashtag #TimeOutDoList and tag @TimeOutEverywhere.
Find out more about how Time Out selects the very best things to do all over the world.
Best things to do in Taupo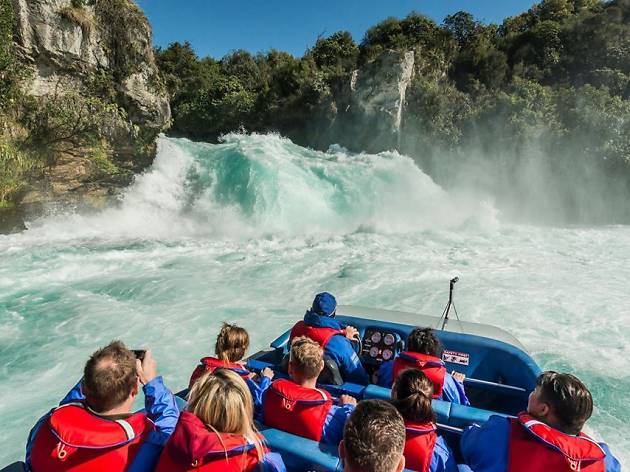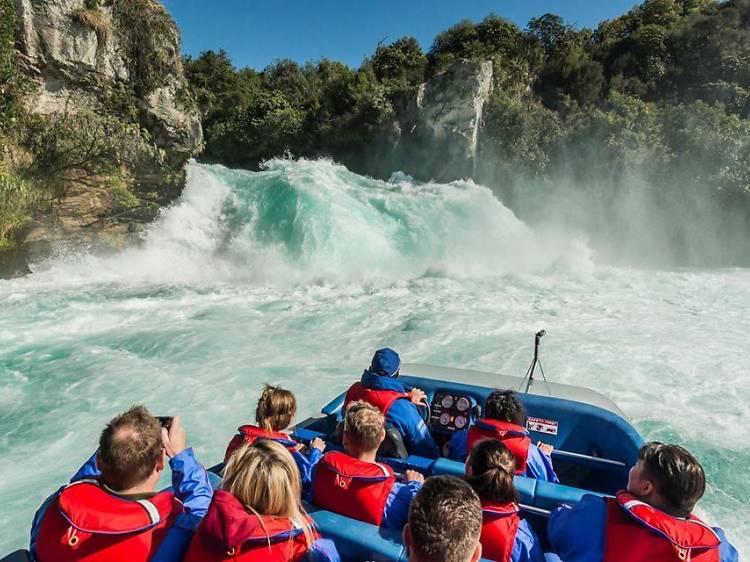 Photograph: Kieran Scott
What is it? A jet boat ride at the base of the beautiful Huka Falls.
Why go? To feel the adrenaline rush in this half-hour thrill ride within splashing distance of the mighty falls. Scream at the 360-degree spins and hold on for the 80kph ride past cliff faces coated in native bush. Huka means "foam" in Maori and this is the only boat ride permitted to get you this close to the 11-metre falls as Lake Taupo gushes into the Waikato River at up to 270 cubic metres per second.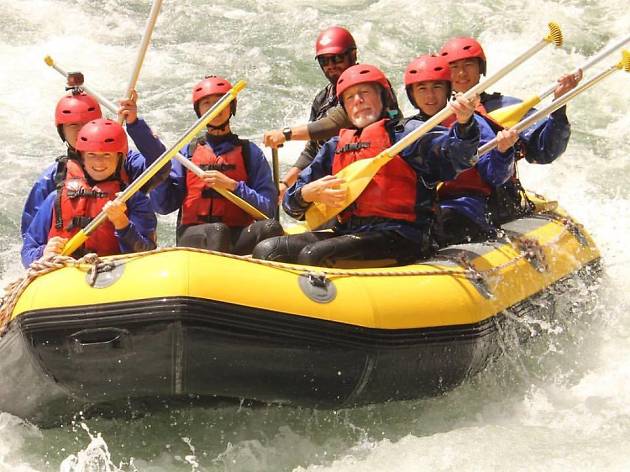 Tongaririo river rafting
2. Tongariro River Rafting
What is it? Paddling down the Tongariro river in a rubber boat.
Why go? Because you love the outdoors, you love adrenalin and you love getting wet. Take a friend – or six – strap on your helmet, pull on your wetsuit and life jacket, affix your GoPro and get set for an adventure. Tongariro River Rafting has been running these experiences for years, and promises two and a half hours of fun over 60 grade-three rapids. The scenery is beautiful and team spirit is invigorating. They also offer more sedate family float experiences or the opportunity to join their Blue Duck Project and learn about how the company is helping to rebuild this endangered species.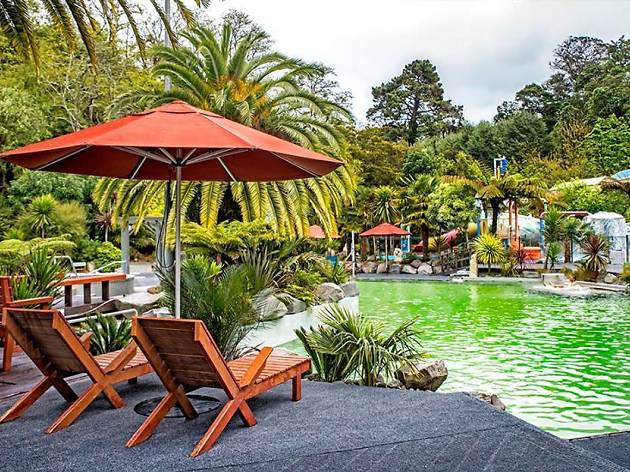 Photograph: DeBretts Hot Pools
What is it? Natural hot spring mineral pools.
Why go? DeBretts has two huge mineral pools of varying temperatures depending on where you sit and a hydro slide to keep the kids (and big kids) entertained. They cool the boiling volcanic waters down to a heavenly temperature range for total relaxation, and provide a waterfall and bubbling hydrotherapy area that you'll never want to leave. There are also 12 private pools – and because there is no shortage of hot water, all the pools are drained and cleaned every night.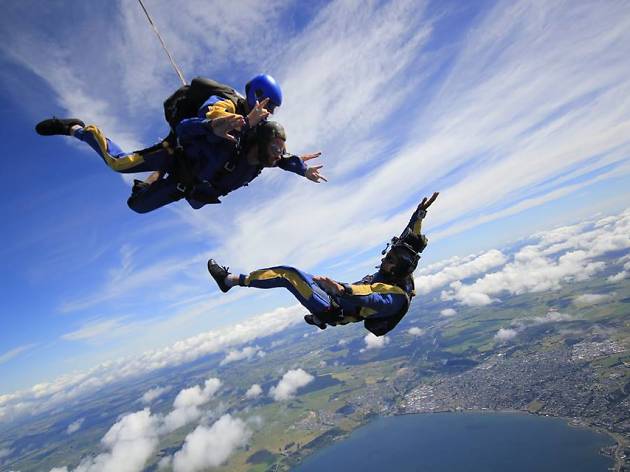 Photograph: Skydive Taupo
What is it? The chance to leap out of a plane.
Why go? Because you're mad? Seriously though, if you're a first-timer and want to try a tandem jump (or you're a seasoned skydiver) you'll love the epic views from where your parachute opens at 5000ft. You'll get a whole new perspective of the lake and the three snow-capped mountains of Mt Ruapehu, Mt Tongariro and Mt Ngauruhoe surrounded by miles and miles of rolling countryside. On a clear day you can even see both coastlines. Choose a video package and another guide will jump with you to capture it all.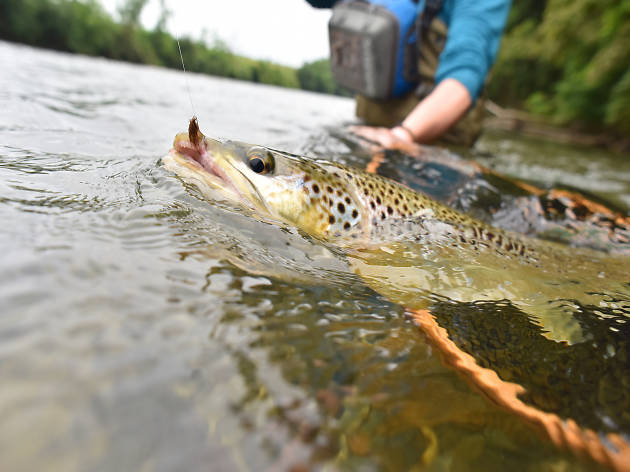 What is it? River or lake fishing.
Why do it? Because catching a beautiful fish for dinner is a superb way to spend a few hours. There are a couple of fishing options in Taupo: river fishing or boat fishing requiring different rods and different techniques. You can also hire a guide or charter a boat and head out for a spot of jigging and a few cold beers. You do need to buy a fishing license, which you can get at the tackle store. Trout is not available for sale in New Zealand so the only way you'll eat it is to catch it yourself. Our tip: book a Tongariro Lodge fishing guide, the longest operators in the area, who fish in 40 rivers and three lakes.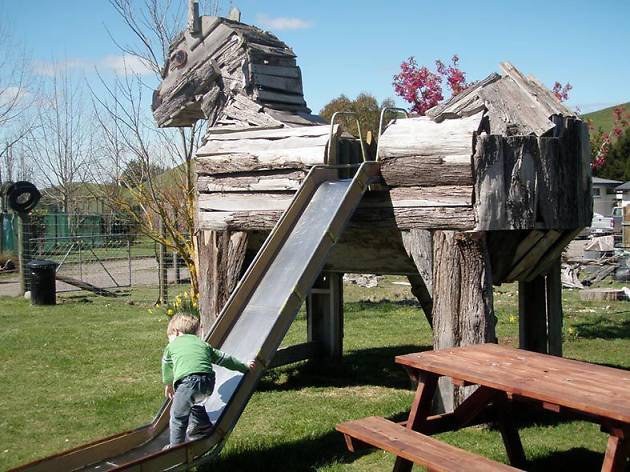 Photograph: Lilliput Farm
What is it? An animal petting park.
Why go? Because it's much more than a petting zoo. It really is a great place to wander to hand-feed 25 species of animals and birds, cuddle the babies in the barn and find little nooks with games for the kids to play. Bring a picnic and stay a few hours.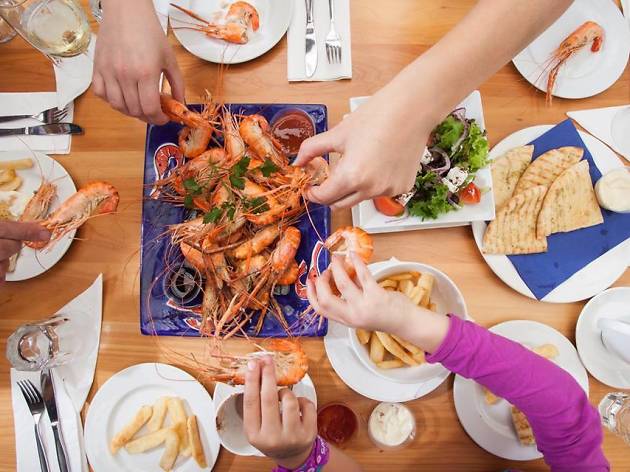 Photograph: Jeremy Bright Photographer
What is it? A prawn breeding farm.
Why go? Because you can eat them! Take a tour of the baby prawn tanks and try your luck at fishing for a prawn with a tiny piece of bait on a hook in the huge ponds. Huka Prawn Park produces five tonnes of fresh prawns a year and day pass gives you and the kids unlimited access to the playground, fishing ponds and a guided tour. Take a picnic or dine on fresh prawns at their restaurant.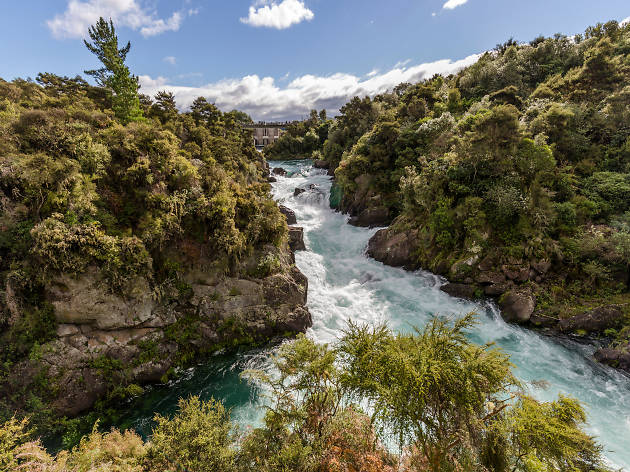 Photograph: Artiatia Rapid
What is it? Hydroelectric floodgates that open three times daily.
Why go? Because it's free and it's mesmerising. Get there a few minutes early and stand on the road bridge crossing the Waikato River where the water will be running gently. Maybe even just a trickle in summer. Three or four times each day (10am, noon, 2pm and 4pm in summer) an alarm will sound to warn anyone climbing on the rocks downstream to immediately vacate. Then, the dam gates open and a huge whoosh of tidal proportions roars under you and the valley is filled with rushing water.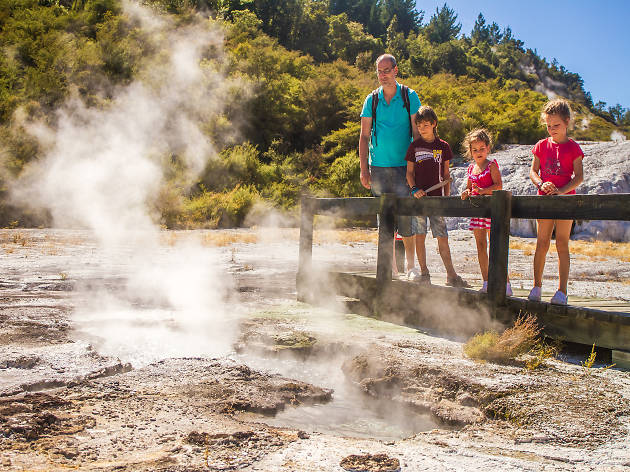 Photograph: Orakei Korako Thermal Valley
9. Orakei Korako Thermal Valley
What is it? A raw and rugged geothermal park located 25 minutes north of Taupo.
Why go? It's a stunning slice of New Zealand landscape with some of the largest and most spectacular silica terraces in the world. If you're a photographer the colours will send you into orbit. Then there are the 23 active geysers, mesmerising boiling mud pools and hot springs. The admission price includes a ferry trip across to the river.
Best selling Time Out Offers