The 10 best restaurants in Tempe
Taste a diverse mix of dishes at the top restaurants in Tempe, from gastropubs to curry joints and torta havens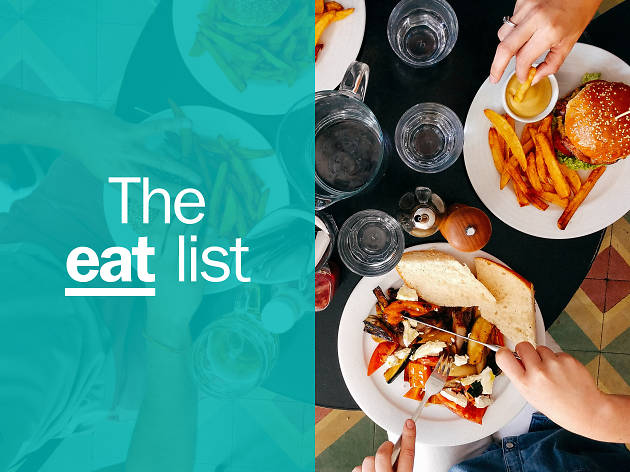 Tempe restaurants have long been defined by the student town's population; Arizona State University's local, regional, national and international students and young professionals call the shots. They like eclectic, ethnic and modern. You'll find gastropubs with locally crafted brews and intimate cafés on side streets that can feed no more than two dozen customers at a time. There are casual restaurants in strip centers that serve casual food made from only the finest ingredients, and places on Mill Avenue—the main drag—that cater to a younger, rowdier crowd. The restaurant industry here represents a multitude of cultural tastes, including American, Mediterranean, Mexican, Ethiopian, Asian, Middle Eastern and so many more. Ready for a sample? Try these ten best Tempe venues first.
Best restaurants in Tempe
1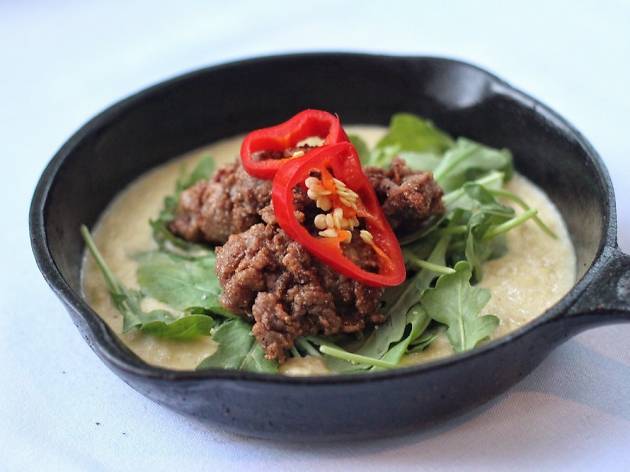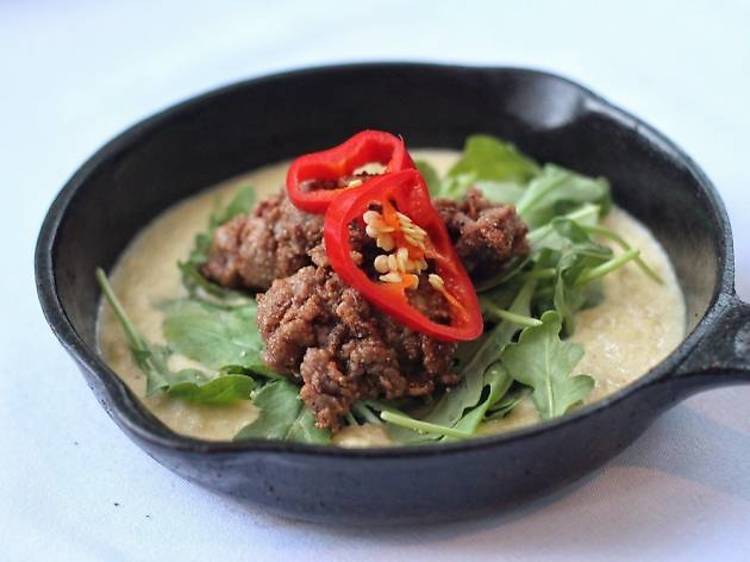 Photograph: Courtesy Yelp/Bethany D.
What is it? Housed in a charming historic bungalow near ASU, this is an authentic American-style restaurant.
Why go? Go here to impress. They serve spectacular salads and wonderfully romantic dinners for two, with an extensive wine list. Order the blackened ahi tuna, keeping in mind the menu changes seasonally. The garden-setting patio, with shade trees, brick work and water features, is the best in town.
Price? Pricey
2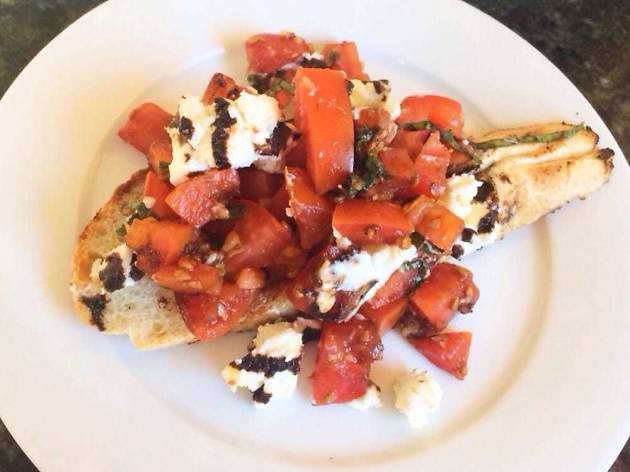 Photograph: Courtesy Yelp/Julia A.
What is it? For more than 20 years, this downtown Tempe favorite has featured Italian dishes made of organic, natural and local ingredients.
Why go? They serve free-range poultry, wild caught salmon and local produce and bread; they're also known for pasta made daily by hand. Seasonal dishes include osso bucco in the spring, sparkling cocktails for summer and polenta bowls in winter. Feel at home with exposed brick walls inside and a lattice-topped patio outside.
Price? Pricey
3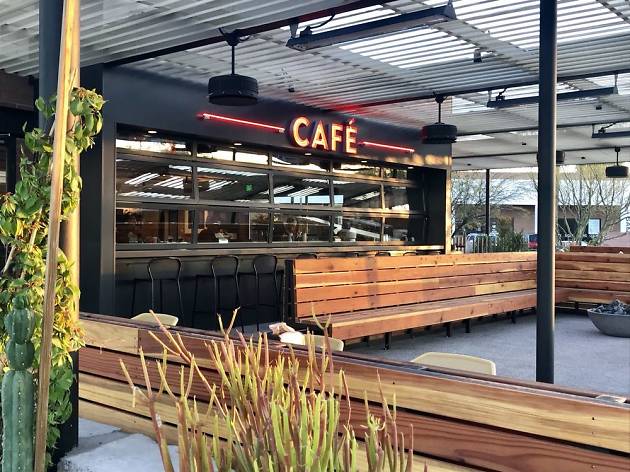 Photograph: Courtesy Yelp/Travis T.
What is it? This is Chef Aaron Chamberlin's latest concept in south Tempe (he's well-known in Phoenix for Phoenix Public Market Café, St. Francis and Taco Chelo).
Why go? Enjoy fresh and local market cuisine inside a light and airy space that used to house a Circle K convenience mart. A house specialty is the Pork Chile Verde Pot Pie, the spicy flavor buffered by a flaky crust. The gluten-free diner can order blue corn pancakes.
Price? Average
4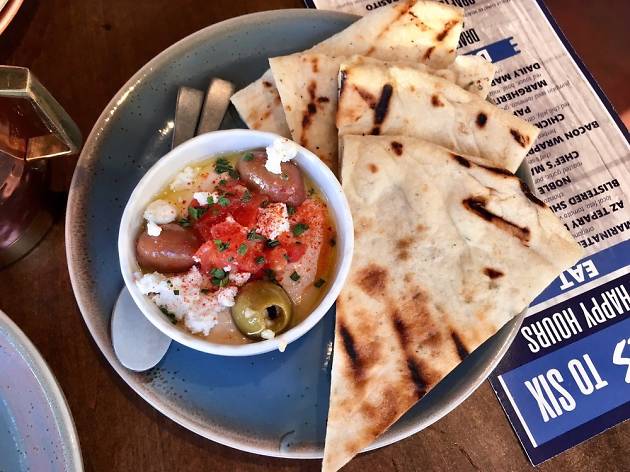 Photograph: Courtesy Yelp/Chris H.
What is it? Brand new and modern, the cuisine at TRES inserts a little Southwest into Mediterranean-style traditions and flavors.
Why go? The menu includes a delightful cheesecake with molé spiced pecans and bacon-wrapped dates made with locally grown Medjools, drizzled with a housemade ancho chile and honey sauce. Specials of the day might be taco or flatbread interpretations, but the Cheese Torte–Lasagna, meet chilaquiles!–is a customer favorite.
Price? Average
5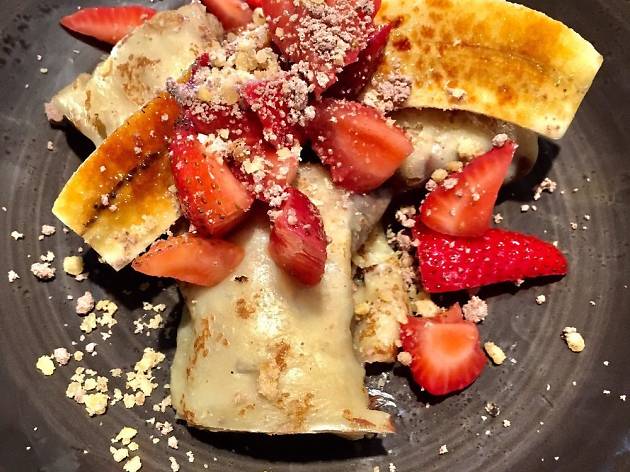 Photograph: Courtesy Yelp/Rashmi G.
What is it? This is where you go for made-to-order crêpes. A former coffee shop in south Tempe, the four-year-old restaurant serves specialty coffees and is open for breakfast and lunch.
Why go? It features ingredients from top local and regional farms and is owned by Chef Jeff Kraus, who recently appeared on Food Network's "Chopped." One crêpe to try: Papa K (Hassayampa ham, eggs, chile jack cheese and roasted mushrooms).
Price? Average
6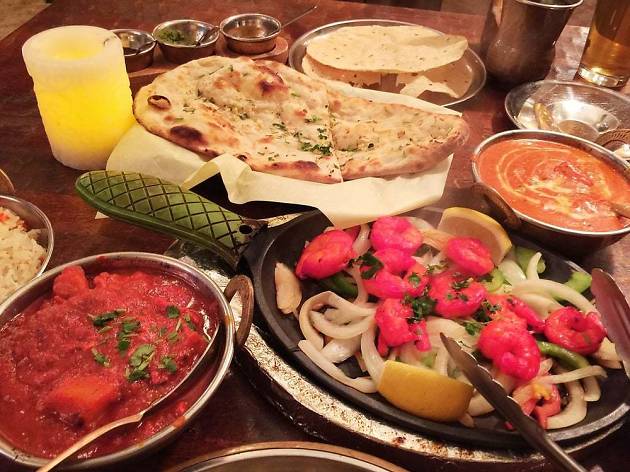 Photograph: Courtesy Yelp/Melody K.
What is it? From the dishes they serve meals in to the spices and sauces used, it's like taking a trip to India when dining at this café that serves Punjabi-style cuisine.
Why go? Helpful staff take time to explain each dish. Try the Kashmiri Chicken Tikka Masala, which comes marinated in spices and yogurt, served with naan and basmati rice. Meals here are large and best shared. Interesting piece of trivia: Owner Raveen Arora is an award-winning humanitarian.
Price? Bargain
7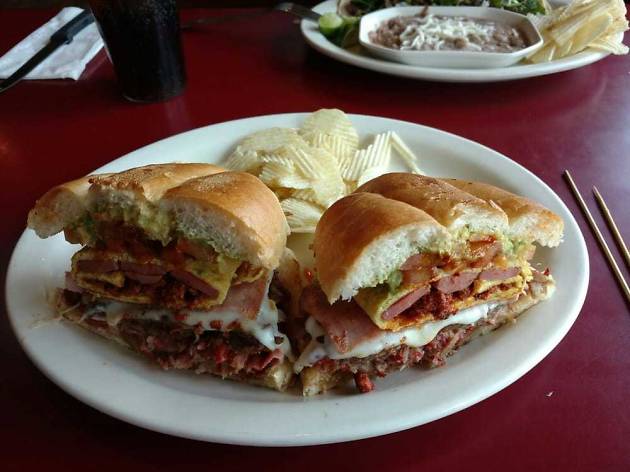 Photograph: Courtesy Yelp/Nick D.
What is it? Traditional recipes, amazing tortas and homemade, thick tortillas make this restaurant the go-to for authentic Mexican cuisine.
Why go? A must-try: the non-alcoholic frescas (fresh fruit drinks). The mucho meaty Del Rey appeared on Food Network's "Man v. Food," but try one of the Huaraches–a 12-inch round tortilla topped with refried beans, green salsa, fresh Mexican cheese, chopped onions and different choices of protein. They even have one made with grilled cactus.
Price? Bargain
8
Photograph: Courtesy Yelp/Rashmi G.
What is it? After retiring from a banking career, Yupha Dequenne started this Thai restaurant in south Tempe.
Why go? Fourteen years later, she's still serving her inexpensive versions of Pad Thai, Drunken Noodles and Red Curry. Mussaman Curry is a favorite for take-out; simmered in coconut milk, onions and potatoes, it's served with chicken, beef, pork, fresh or crispy tofu, or vegetables. Dessert changes monthly and varies from fried bananas to caramel cheesecake.
Price? Bargain
9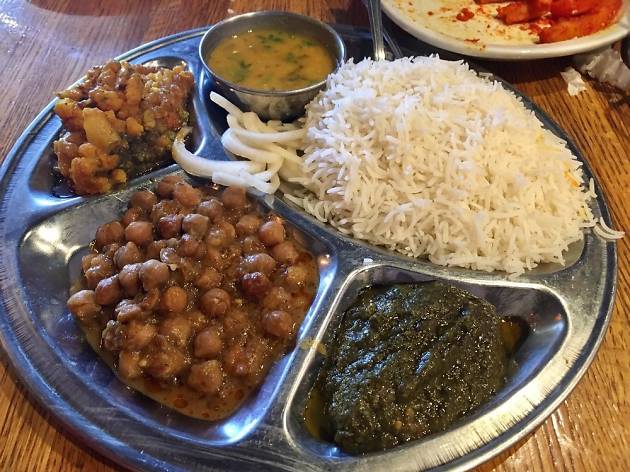 Photograph: Courtesy Yelp/Chris H.
What is it? Formerly the Copper Kettle Express, the owners of the welcoming Curry Corner restaurant changed name when they moved premises to E Apache Blvd.
Why go? The dining room is sizeable, but it maintains a laidback café vibe. Here you'll find authentic Pakistani cuisine served as whole meals or separately in traditional thali dishes. And if you fancy a more Westernized food, you can always get fries and the naan à la cheese or Nutella.
Price? Bargain
10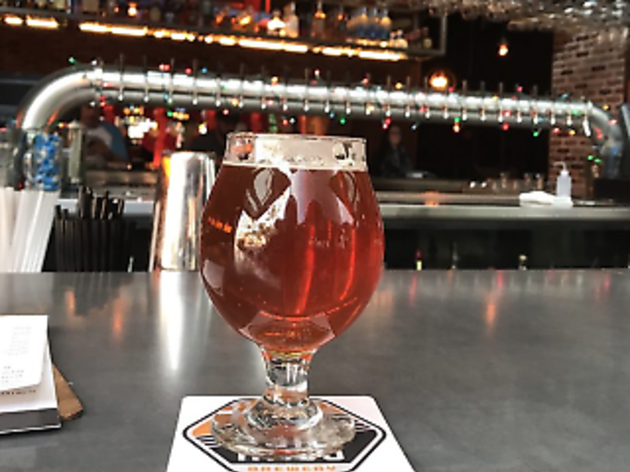 Photograph: Courtesy Yelp/Todd R.
What is it? This gastropub on trendy Mill Avenue boasts fun, inventive food and award-winning brews on tap (American Light Lager and German-style Kölsch).
Why go? You must try the Cheddar Corn Fritters and the falafel sandwich on house-made pita. Large groups can hang out in the beer garden and take selfies in front of the bike rim screen. As the name might suggest, this place is pretty into cycling, and customers who ride their bikes to the pub get discounts on beer.
Price? Average