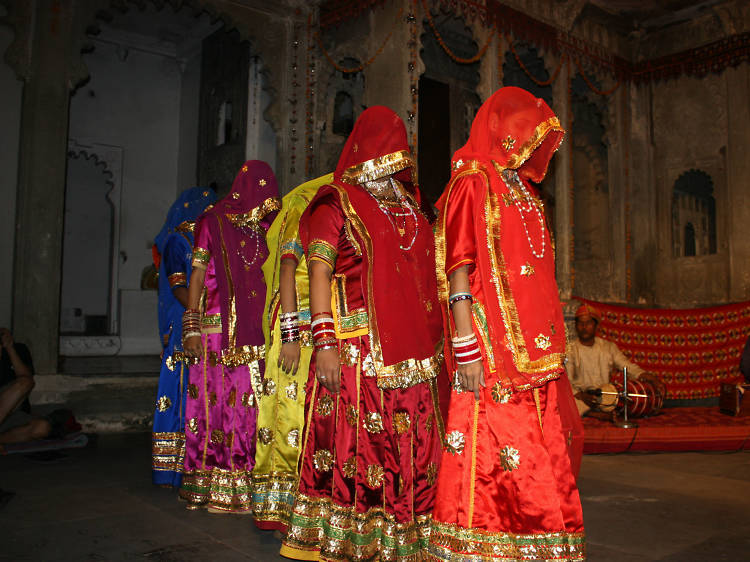 Photograph: Courtesy CC/Flickr/Arian Zwegers
What is it? A mansion turned into a museum with cultural performances.
Why go? This sprawling eighteenth century mansion of more than 100 rooms and several courtyards was built by the erstwhile Prime Minister of the Mewar state. The restored rooms are excellent for a feel of how the rich lived (coloured glass mosaics in your bedroom, anyone?). A highlight is the nightly bilingual show, featuring dances and crafts from across the region. Go for the costumes, stay for the puppets, but get there early as the line is long and space is limited.