Whether you're addicted to David Attenborough documentaries or a huge fan of 'Madagascar 2', there's no denying that we're all obsessed with seeing the world's most wondrous creatures and their fascinating behaviours up close.
And wildlife photography is no small feat. No, we're not talking about pics of your cockapoo rolling around in the park. We're talking about up-close-and-personal, professional shots that capture exhilarating scenes of animal interaction and behaviour, from the electrifying reproductive dance of a giant sea star in Japan to a flock of Chilean flamingoes prancing around the world's largest salt pan in Bolivia.
In this year's Wildlife Photographer of the Year competition, American snapper Karine Aigner won the main prize for her remarkable image of a buzzing ball of cactus bees spinning over the hot sand on a Texas ranch. Aigner captured the moment when all except one of the male bees were intent on mating with the single female at the centre. Aigner is the fifth woman in the competition's 58-year history to bag the award.
Every year, the Natural History Museum brings together an international panel of experts to judge the entries based on originality, narrative and ethical practice. This year, there were more than 38,000 entries from 93 countries. Among the many categories, there's the grand title award, plus 'amphibians and reptiles', 'mammals', 'oceans', 'wetlands' and 'urban wildlife'.
Natural History Museum will put on an eye-popping exhibition of all the winning works, running from Friday October 14 this year to July 2 2023. In the meantime, here are some of the standout shots from this year's awards:
'The beauty of baleen' by Katanyou Wuttichaitanakorn, Thailand
'The bat-snatcher' by Fernando Constantino Martínez Belmar, Mexico
'Heavenly flamingoes' by Junji Takasago, Bolivia
'The magical morels' by Agorastos Papatsanis, Greece
'Shooting star' by Tony Wu, Japan
'House of bears' by Dmitry Kokh, Russia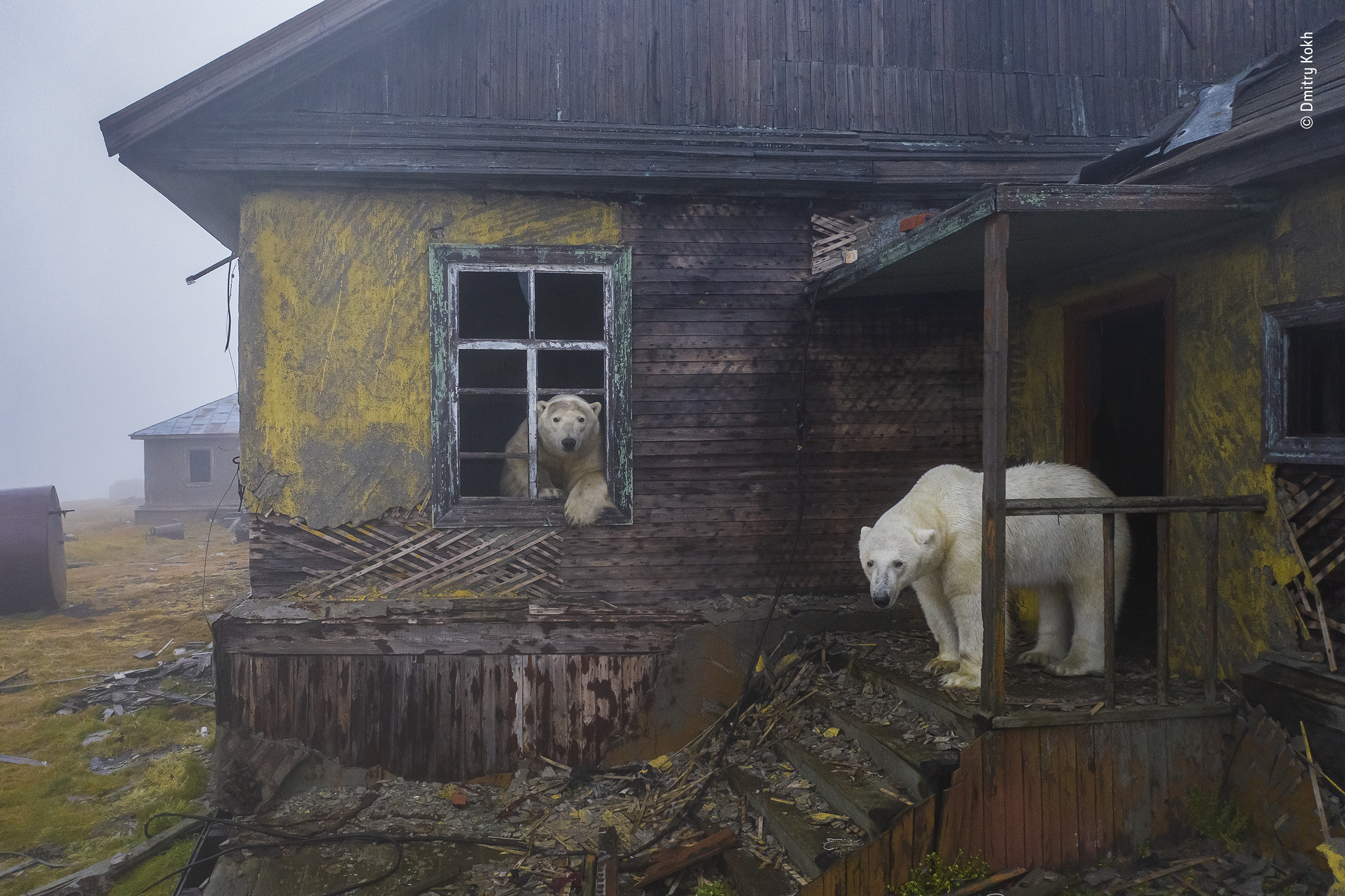 'Ndakasi's passing' by Brent Stirton, Democratic Republic of the Congo
ICYMI: these are the 12 coolest neighbourhoods in the UK.
Plus: take a look inside the Glasgow nightclub powered by dancers' body heat.