Name a luxury, and you can bet this seven-bedroom mansion has it. A tennis court, a zip-wire ride, a swimming pool, a jacuzzi, a wine bar, a wine cellar, even a three-level treehouse (with electrics and plumbing installed)... the list goes on.
The property in Dorset – which has just hit the market – has three ensuite bedrooms with dressing rooms, as well as two other large bedrooms with a family bathroom on the top floor. There's also a separate one-bedroom apartment that can function as a guesthouse.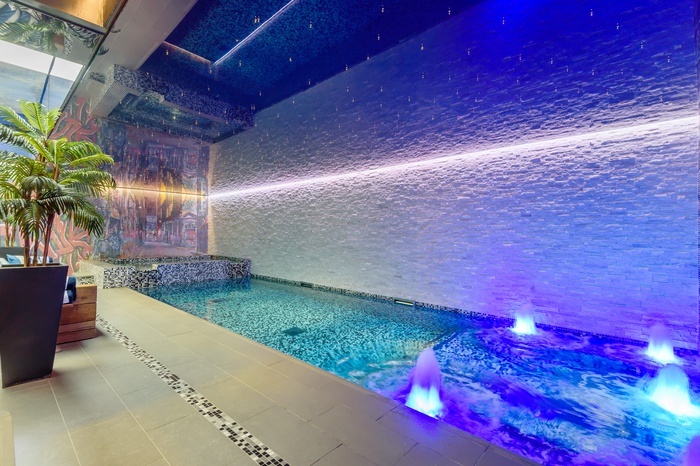 If that's not enough, there's also a detached one-bedroom cottage with its own walled garden. And like we said at the top, there's plenty to keep you busy, whether it's the BBQ room, the indoor leisure complex with pool, spa and steam room, the beautifully landscaped gardens or the tennis court.
According to estate agents Nestseekers, which is selling the property, the original home was built in 1884 by Sir Charles Walters d'Oyly after he completed military service in India.
The d'Oyly family continued to live at the property until the 1970s. The current owners have given the interior a modern new look, and added plenty of new buildings too.
Oh and if you want to buy the place? The asking price is a cool £5,750,000. You can find out more on the official property listing here.
ICYMI: this interactive map will help you find the cheapest pints near you.
Plus: 'Big Brother' is back on TV – here's how you can apply to be on the show.