With all the bad news in the UK at the minute, everyone's looking to pack up and escape somewhere far, far away. And if that is the case for you, a rather magical house has hit the market and it could make all of your escapist dreams come true.
Tangley Manor is the oldest continuously inhabited house in the UK, dating back to 1016, meaning it's been lived in for more than a millennium. King Harold's little brother apparently owned it to start, before a half-brother of William the Conqueror took it on later on. Now it could be yours for the small sum of £11 million.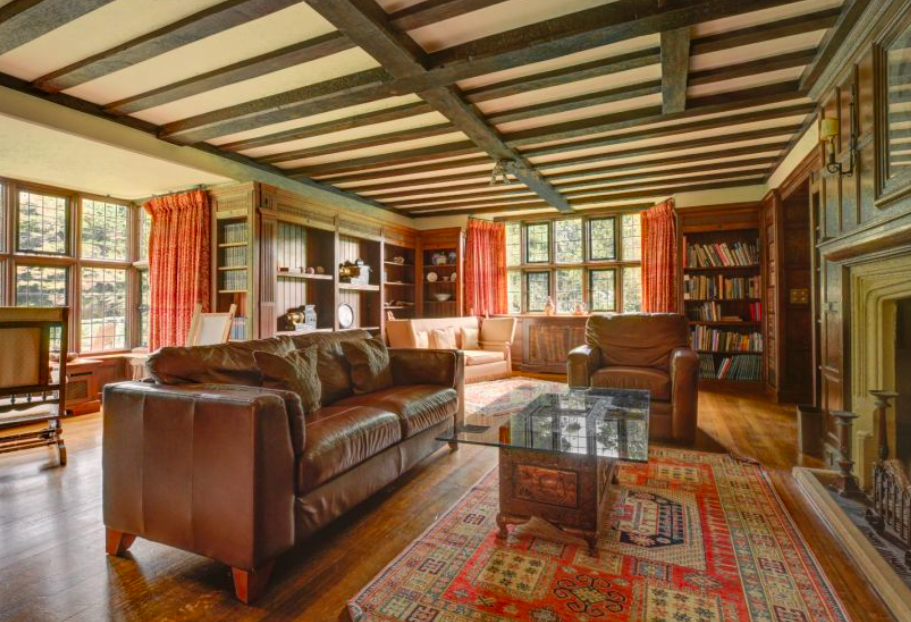 The Grade I-listed manor is on the edge of the Surrey Hills, around four miles outside Guildford. The property is big enough to sleep 12, and has a massive 40ft indoor pool (always at 30C, apparently) and a tennis court. It's surrounded by huge gardens and the interiors are pretty spectacular too, with a suitably grand dining room, huge windows and cosy, light-filled bedrooms.
Oh, and to add to the magic, there are actual etchings on the windows where previous visitors signed their name – including George V, Queen Mary, John Evelyn, Virginia Woolf and Vanessa Bell.
The main manor is what's up for sale, while another five-bedroom bit is being kept as a luxury holiday spot that will get rented out. You can view the full property listing here.
Stay in the loop: sign up to Out There, our free newsletter about all the best stuff to do across the UK.