Getting bored of the same old thing? We get it! The nights are long and chilly and and the days are kind of freezing too. Everything's expensive. We're over it. So how about packing up and properly getting away from it all?
If that sounds up your street, we've got just the thing: a little cabin you can rent that's literally floating on a lake in Devon. Now that's peaceful. And you can book it out from March next year.
The floating lodges are tucked away on an 80-acre forest at the Clawford Lakes Resort and Spa. You can book a pod to stay in and then book fishing trips, paddle-boarding, kayaking and other water sports. Or you can just relax. Your choice.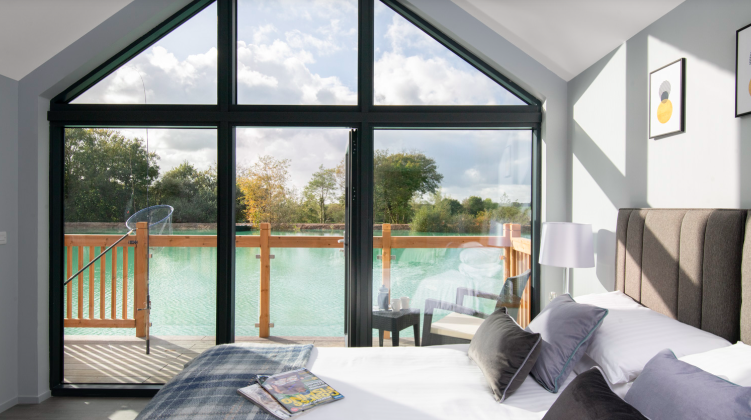 The pods sit right on the water's edge, so you can wake up to views of the lake every morning. But the interiors are just as luxurious, with a flat-screen telly, a super-king bed, a fully equipped kitchen and a patio.
The pods can sleep up to four people (with one bedroom, so it's perfect for two adults and two children), and there are three pets allowed. In some of the pods, there's an outdoor hot tub, if that lake three steps away just isn't enough. Weekly prices start from £1,355, and things are pretty booked up before spring next year, so get in there quick.
You can find out more about the lodges right here.
ICYMI: Ryanair is selling bargain flights to Spain and Italy next summer.

Plus: two of Europe's cheapest places to visit are apparently right here in the UK.