As the BBC's excellent mystery-thriller 'Guilt' reaches its climactic final season, there's perhaps only one mystery still to be solved: where the heck was it filmed?
Written by journo-turned-screenwriter Neil Forsyth ('Bob Servant'), 'Guilt' stars Mark Bonnar and Jamie Sives as Max and Jake, two brothers with contrasting world views and aspirations whose fateful decisions lead to the accidental death of an old man, prison stretches, trips to Chicago and multiple run-ins with Edinburgh criminals.
We asked series director Patrick Harkins to map out the key spots to look out for in season 3.
Where was 'Guilt' series 3 filmed?
Despite being set largely in Edinburgh and neighbouring Leith, 'Guilt' has largely been filmed in Glasgow, which has similar Georgian architecture (see also: Danny Boyle's 'Shallow Grave').
Parkhouse Business Park and Glasgow Caledonian University are past haunts of the show's production team, while Clydebank shipyards have been used to stand in for Leith docks and the town of Aberfoyle in the nearby Trossachs hills was used in season one. Edinburgh's Calton Hill and Charlotte Square, part of the city's UNESCO World Heritage Site, have both been used in the show.
'When we started to scout the locations for this series, I encouraged all the creatives involved to think outside the box to find visually-rich, exciting places,' says Harkins. 'Not to be too literal, but always go for the interesting and big scale. To fill the wide-screen anamorphic format we were going to shoot in. To think about locations we have always wanted to use, but haven't managed to so far.'
One of those unusual locations pops up in the first episode of season three when Max and Jake pay a risky visit to a cannabis farm owned by the show's hardbitten crime family, the Lynchs.
The farm scenes were filmed on moorland above Cumbernauld New Town to the north east of Glasgow in the Borders countryside. 'I chose it because of the variety of outbuildings and the central courtyard,' explains Harkins.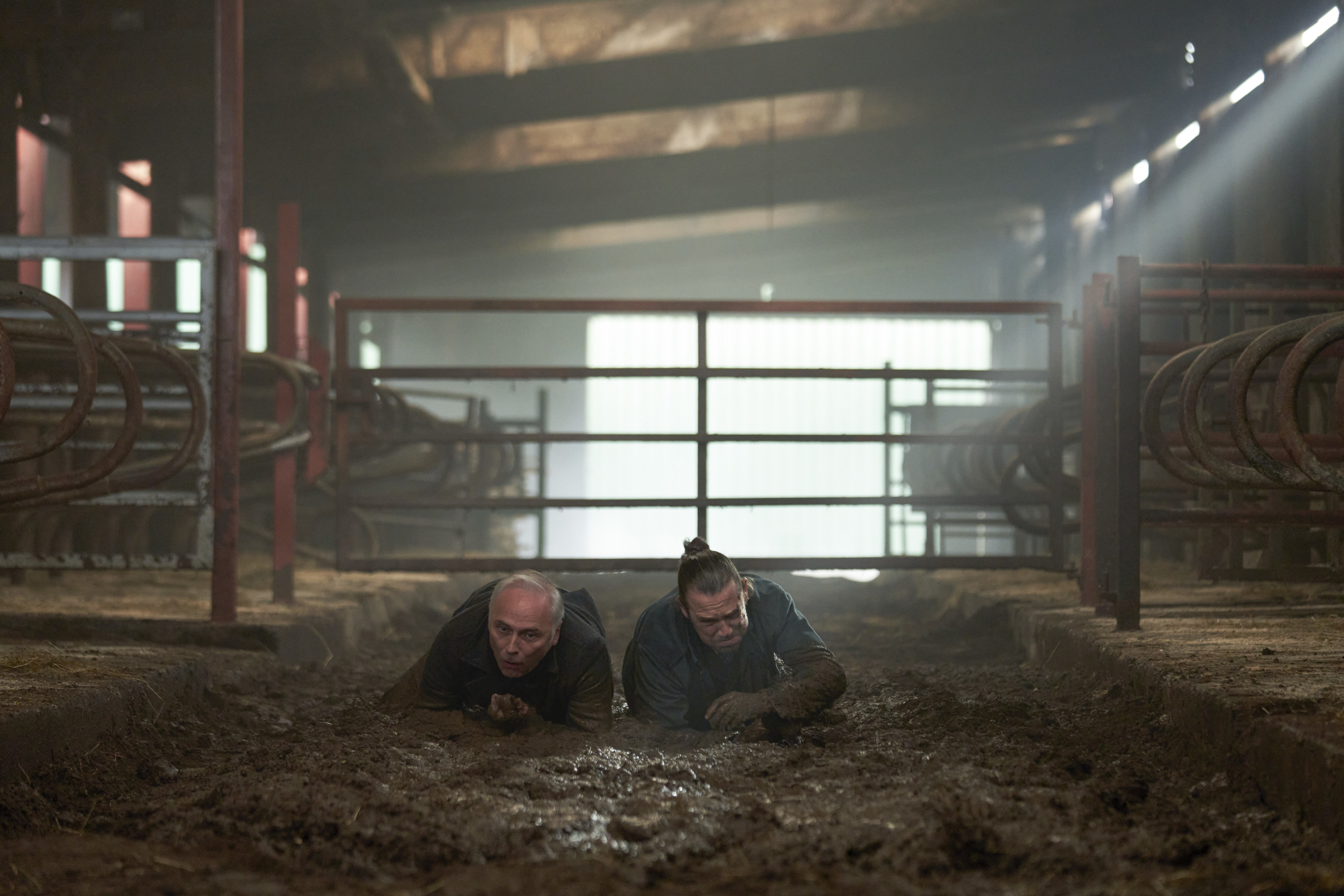 'It also needed to have an area to build the Lynchs' cannabis farm and a barn with different escape routes,' adds the director. 'We also built a channel that we could fill with actor-friendly "cow-muck" for Max and Jake to crawl through.'
In episode 2, the brothers head to a loch for a fishing trip with their dad (David Hayman). Those scenes were filmed at a spot called Firkin Point on the west side of Loch Lomond. 'I knew it because it's near where I live and I often walk the dog there,' says Harkins. 'I'd photographed it a few times and always thought it would be a great location for something.'
What is series 3 of 'Guilt' about?
The threat once posed by gangster Roy Lynch (Stuart Bowman) – now seemingly deceased – is more than maintained by his terrifying, equally villainous wife Maggie ('Downton's Phyllis Logan). It continues to hang over the brothers, as the duo navigate Scotland's underworld and the odd scenic loch.
How can I watch and when does it start?
All four episodes are available to view on BBC iPlayer now.

Where is 'Beyond Paradise' filmed?