We're finally less than a week away from the Big Day, and Christmas is in full swing in the UK. We're talking about twinkling lights lining every street. We're talking mulled wine in a blanket on the sofa. And we're most certainly talking about watching The Holiday, over and over again.
Well, if you think you've exhausted the classic Christmas romcom (and you'd like to be the envy of literally all of your pals) we've got some very, very exciting news for you: you can now rent the real-life cottage from film on Airbnb.
The movie's producers visited Honeysuckle Cottage in Holmbury St Mary, Surrey, before they started filming, and immediately picked it as one of the key filming locations (they had been looking for the 'cutest, smallest, most English cottage' they could find, obviously).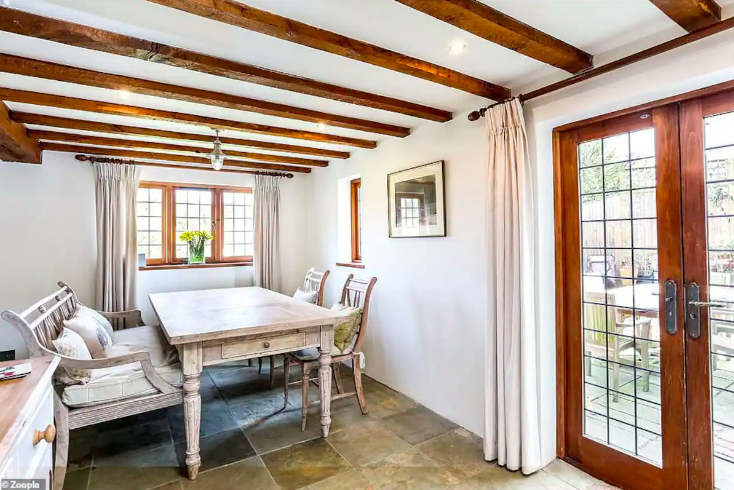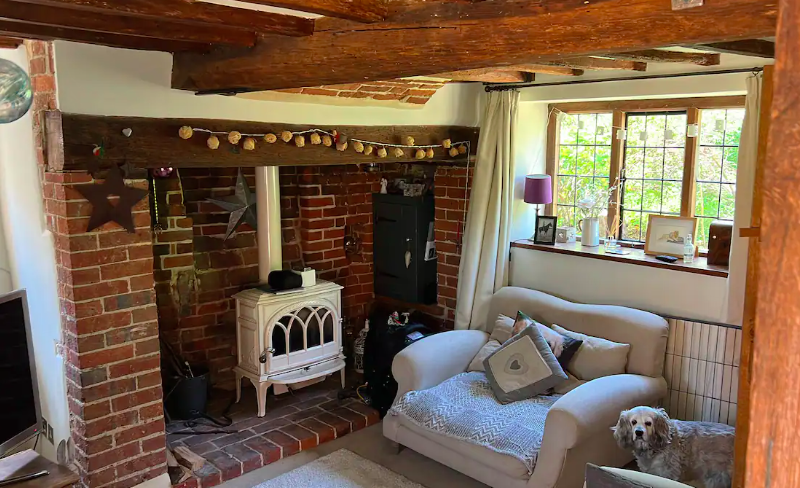 The cottage itself was too far from the London cast and crew, so they meticulously recreated the property for the film, naming it Rosehill Cottage. Much later down the line in 2019, couple Jon and Cressida Bromley bought the cottage for £625,000, but had no idea it was the one from the film. They eventually realised after reading about it in a property magazine, which is lucky, because fans of The Holiday frequently show up at their door to have a look.
Now they're renting Honeysuckle Cottage out on Airbnb for around £295 a night. The house features low ceilings, exposed beams and a huge inglenook fireplace with a log burner. Plus, there's underfloor heating and an AGA. During the festive season, the Bromleys decorate the house with fairy lights and a Christmas tree.
Fancy booking a stay? You can check out Honeysuckle Cottage on Airbnb here.