The word 'spicy' is usually associated with things like curry, chicken wings and fajitas. But such is the wonder of language that these days, you might just as well describe a car as spicy – or even the clothes someone is wearing.
So much so, spicy fashion has become a whole style and ethos unto itself. The signature look of bold prints, clashing colours and risky cuts is everywhere (you know it when you see it), and you can't move for all the sartorial pep and zing at festivals and nightclubs right now.
But spicy fashion has come a long way over the years.
If you live in Scotland, you probably already know what we're talking about. When used to describe clothes, 'spicy' probably originates from 'spice boy': a term that came into popular usage in the early 2010s when 'Geordie Shore' was at its peak. The reality TV show brought with it a generation of young men and teenagers obsessed with fake tan, dramatically whitened teeth and short-back-and-side haircuts. The spice-boy character, all flashy masc streetwear and heavily manicured appearances, was born.
But don't take our word for it. We asked Scots how they would define a 'spice boy':
'Someone who loves buying bottles in the club, wears pristine white Air Max and drives a Volkswagen Golf GTI.'
'Loves a cheeky Nando's and Stone Island.'
'Hairless: clean shaven face and chest, sometimes even arms and legs, with sunbed tans.'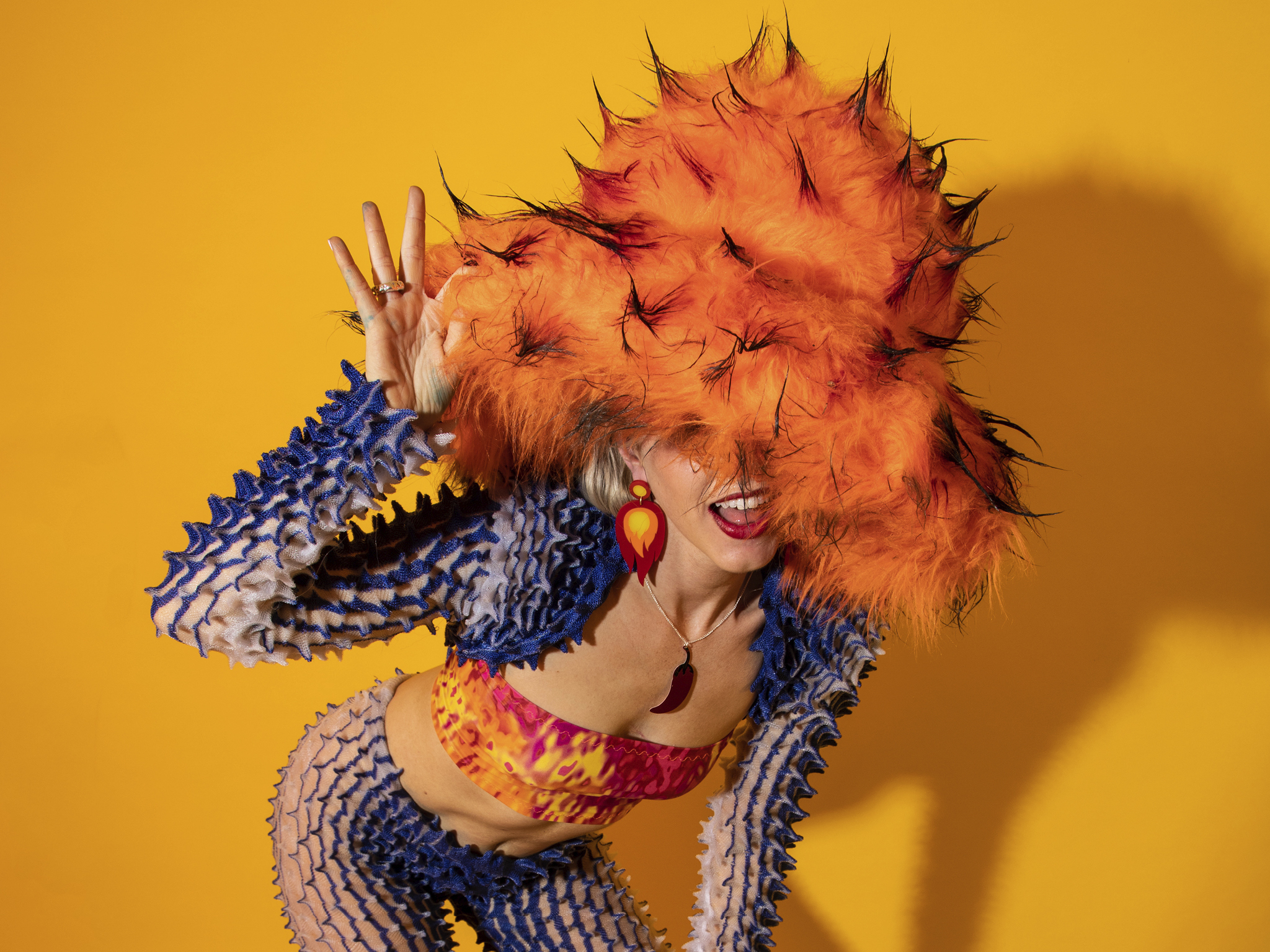 They're usually straight, white, cis males, and they're extremely well kept. They'll wear Topman skinny jeans, low-slung vests and box-fresh trainers. And with not a chest or face hair in sight, the spice boy looks like pretty much the opposite of the modern-day, bearded 'hipster'. You can spot them a mile off.
Though the term was most popular in Scotland, it could also be traced back to the name given to a handful of 1990s Liverpool FC players by the media, who were known as the 'spice boys' because of their laddish fuckboy behaviour. In other words, spice is as much about attitude as fashion.
And yet despite its clear roots in street style and popular culture, spicy also has a high-fashion influence. 'Brands such as Prada, Valentino and Balmain are known to have introduced the polished "spice boy" character,' says Karine Laudort, a fashion expert and trends commentator.
Spicy has become a more fun, more colourful version of itself – and lost its redundant partner, 'boy'
'Olivier Rousteing, Balmain's creative director, has showcased this side of his work within previous collections, especially his recent collaboration with Jean-Paul Gaultier where he reinforced some of his classic but brave looks, with Jean-Paul's iconic blend of haute couture and street style.'
But turns out this was all a little problematic. While the term 'spice boy' was usually thrown around as a bit of careless banter, there's something inherently classist about its use, especially since it's almost always used as a pejorative. 'Spice boy' is almost, but not quite, a synonym for 'chav' – a word that demonises the British working class.
The internet is full of memes that demonstrate how the 'spice boy' has become a classist slur. One TikTok creator has explained how happy they were when their 'bro' ditched the skinny jeans for baggy jeans, signalling the end of their 'spiceboi' era, while Reddit is littered with dodgy memes of spice-boy 'starter packs'.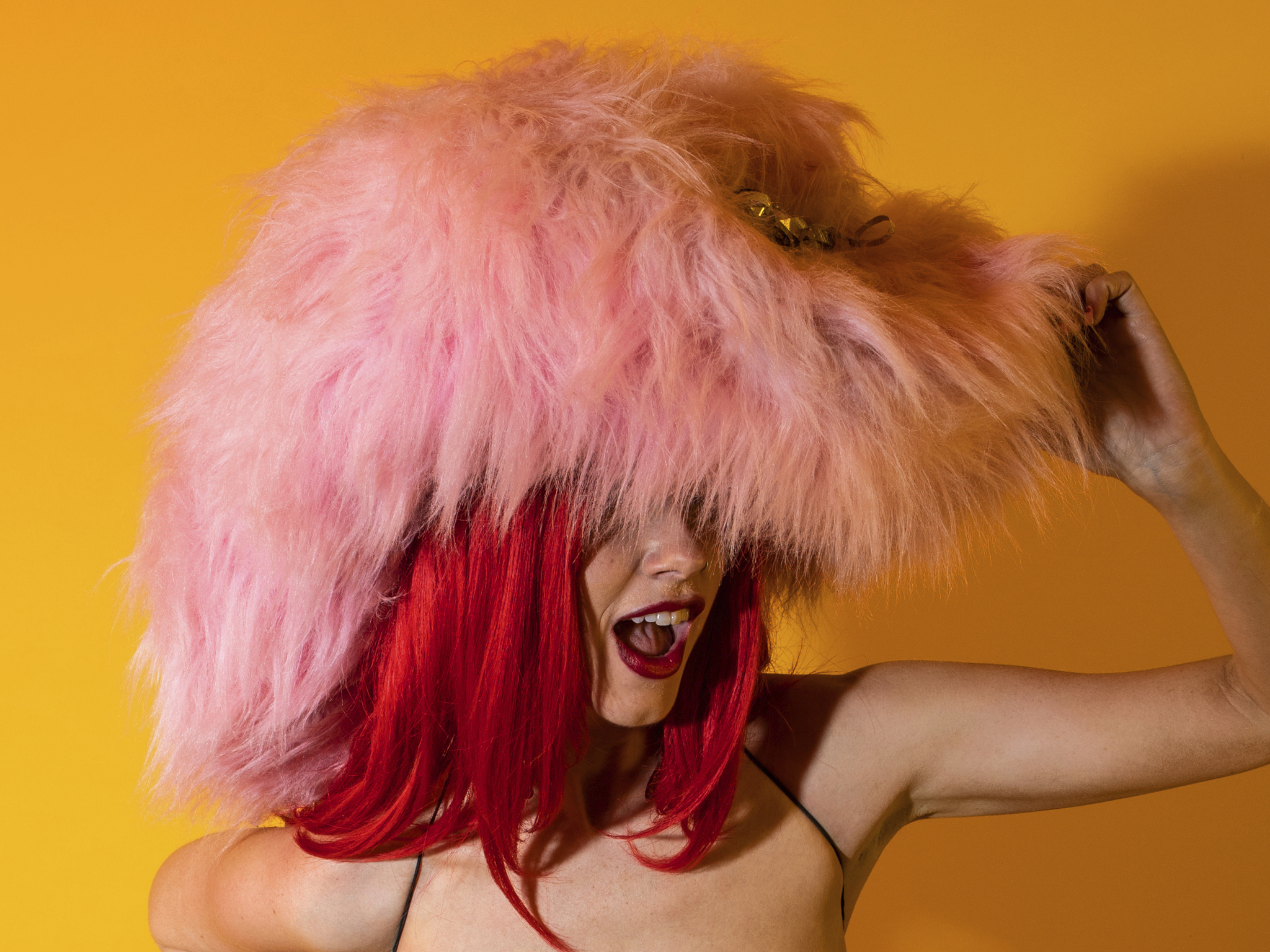 With this in mind, is 'spicy' (and in turn, 'spicy fashion') also a derogatory term? No, and here's why. Spicy has been constantly reinvented and appropriated since its 2012 River Island origins. By 2020, spicy stylistas had discovered reclaimed vintage, introducing brightly patterned retro shirts and Urban Outfitters bumbags worn vertically around the chest. It became widely associated with bags of ket, nose rings and tech-house music festivals. More recently, spicy has become a more fun, more colourful version of itself – and somewhere along the line, 'spice' lost its redundant partner, 'boy'.
Spicy fashion is no longer considered to be a masculine phenomenon related to a specific social group. Spicy's embrace of the feminine has completely recast the term as one that is adventurous, exciting, sexy and hot. Spicy is fashion that turns heads.
'I have heard about the word "spicy" in fashion when it comes to outfits that are deemed cool, edgy, a bit more risqué or even provocateur,' says Laudort. 'It can mean having bright and bold colours in an outfit to "spice things up" or add "flavour" to a look.'
Patterns and textures necessarily clash. Sequins optionally dazzle. And specific items that are frequently seen on the spicy nightclub catwalk include: visible thong strings, cut-out dresses, brightly coloured fluffy hats, luminous vinyl knee-high platform boots and furry leopard-print handbags. Oh, and if you aren't wearing at least five very distinct colours, you're probably doing something wrong.
Even though 'spicy' is still widely used in Scotland in its original spice-boy usage, the style has now expanded into mainstream youth culture, rebranding its former self as a fun and flirty game of Gen-Z dress-up. But spicy has still retained some of its OG cocky confidence. It's still as much about your attitude as the clothes you wear. It means you you're occasionally a bit much. And it means, frankly, you're a bit of a fuckperson. There's quite a lot to be said for that.
All outfits styled and worn by Hat & Spicy, who can be found over @hat.n.spicy.