Heads up! We're working hard to be accurate – but these are unusual times, so please always check before heading out.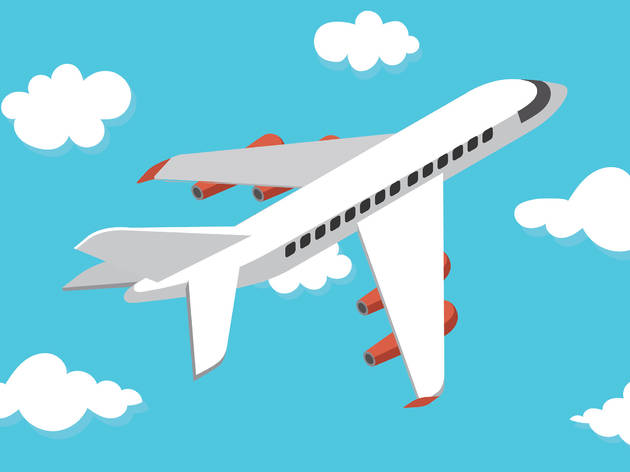 Coronavirus: will my travel insurance cover me?
Here's everything you need to know about how coronavirus affects travel insurance in the UK
Coronavirus FAQs: latest advice and travel information
UPDATE: The Foreign Office (FCO) has advised against all non-essential travel for 30 days from March 17. If you've already bought travel insurance for a holiday within that period and it includes 'travel disruption cover', you should be entitled to make a claim with your provider.
If you've got a holiday lined up over the coming weeks or months, you're probably feeling a little helpless. In these uncertain times, it seems anything could be called off, and you may well already be thinking about cancelling your trip because of the coronavirus outbreak.
For some semblance of security, you'd think travel insurance would be your best bet. But as if to complicate things further, insurers including Aviva, InsureandGo and the Post Office have announced they are withdrawing cover for all future COVID-19 claims. LV has stopped selling policies altogether.
So what exactly can UK travel insurance cover you for, and is it still worth getting for trips you've already booked? Can you just cancel and get your money back? What happens if you come down with coronavirus abroad? Here's everything you need to know about how coronavirus affects travel insurance in the UK.
Does my travel insurance cover me if I cancel because of coronavirus?
You'll want to make sure you're fully covered. Check the following three policies form part of your insurance plan:
Travel disruption cover
This will reimburse you for costs relating to delays and missed departures, or if you are forced to remain abroad for longer than planned. It may also reimburse you if you cancel your holiday because the FCO has advised against travelling to that region or country. Insurer Aviva is no longer offering travel disruption cover in the wake of the outbreak.
Emergency medical cover
This sets out your coverage for medical treatment. Which? advises making sure you take out insurance up to the value of £2 million in Europe and £5 million if you're travelling further afield.
Scheduled Airline Failure Insurance (SAFI)
SAFI will cover you if your carrier goes bust before you fly. Flybe has already collapsed as a result of the COVID-19 outbreak, and other cash-strapped airlines may follow. Around half of policies in the UK offer SAFI as standard.
Should I buy travel insurance for a trip I've already booked?
Short answer: yes, especially if you're travelling to a country with a growing number of coronavirus cases, but which the FCO has not yet warned against visiting.
Your travel disruption policy should cover you and you can claim for cancellation if the FCO changes its advice to warn against all travel (or 'all but essential travel') to that destination after you've booked and bought travel insurance. Likewise, if the advice changes while you are abroad, then your insurance should cover you if your holiday is cut short.
Your cancellation cover won't be valid if the FCO had warned travellers against visiting your destination before you bought travel insurance (even if you'd already booked the holiday). This is because going there would be considered a 'known risk'.
And if you're visiting a region with significant numbers of coronavirus cases, but which the FCO has not yet officially advised against, you likely won't be covered by your cancellation policy. As the Association of British Insurers says, 'travel insurance is not designed to cover "disinclination to travel" where the FCO advice has not changed to advise against travel'.
To check the current UK travel guidelines for every country in the world, click here.
What is 'essential travel'? And will travel insurance cover me if I go to a country the government warns against visiting?
The FCO doesn't offer a clear definition of 'essential travel'. Its website says: 'Whether travel is essential or not is your own decision. You may have urgent family or business commitments to attend to. Circumstances differ from person to person. Only you can make an informed decision based on the risks.'
Coverage of countries the FCO warns against visiting varies from policy to policy. While some insurers (such as Admiral, the Co-op and NFU Mutual) have said they wouldn't cover anyone travelling to such areas, others (including Aviva and M&S Bank) have said travelling against the FCO's advice would not invalidate cover. A third group, such as Saga and LV, have said they would decide on a case-by-case basis.
Will travel insurance cover disruption, such as flights cancelled due to coronavirus?
In Italy, coronavirus has led to widespread flight cancellations and the whole country entering lockdown. If this happens when you're visiting a given region or country, you may or may not be covered for additional expenses such as food and accommodation.
For example, the insurer Holidaysafe said the majority of its policies would not cover additional transport, food and accommodation costs, but Saga said it would cover up to £1,000 for a delay of 24 hours or more. Most insurers advise customers to check their travel delay coverage carefully to find out whether they'll be reimbursed for extra meals or nights in hotels.
If you are forced to remain in your destination because of a cancelled flight, you may be able to claim compensation from your airline instead of an insurer.
Will travel insurance cover me if I get coronavirus?
If you come down with coronavirus on holiday, you'll have to receive medical treatment before coming home. The cost will vary from country to country, and your policy will only cover it up to a certain limit.
As long as the Brexit transition period continues, a European Health Insurance Card (Ehic) will still cover you in many countries.
If your illness means you have to be transported from one country to another, you may need to have 'medical evacuation cover' included as part of your policy – check the details of your medical treatment cover to see if this is included.
For more information about coronavirus and travel insurance, check the Association of British Insurers.
More coronavirus news and advice
As a fun-loving Londoner, chances are you've bought tickets to a gig, festival or sports event taking place at some point over the next few months. But with the government warning it could cancel large-scale gatherings, will yours be affected?