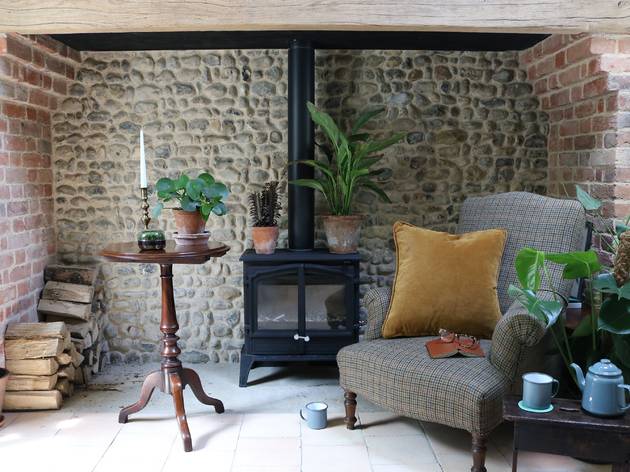 The cosiest places to stay in the UK
We'll all need something to look forward right now – and these winter-ready UK stays are cosy AF
Oversized knits, electric blankets like your nanna used to have, a mountain of mash drowning in gravy. At the best of times, winter calls for a shameless injection of cosiness. Don't shy away from it now – it's what your poor lockdown-beaten soul needs.
While most of us can't travel around the UK at the moment, now is the time to pre-book a stress-free stay in one of these comforting spots. If your own home refuses to transform into something soothing however high you crank the central heating, this lot will do the trick. Just stepping into these cabins, cottages and Airbnbs will feel like a big hug (remember those?).
RECOMMENDED: The best places to visit in the UK this year
Cosy stays in the UK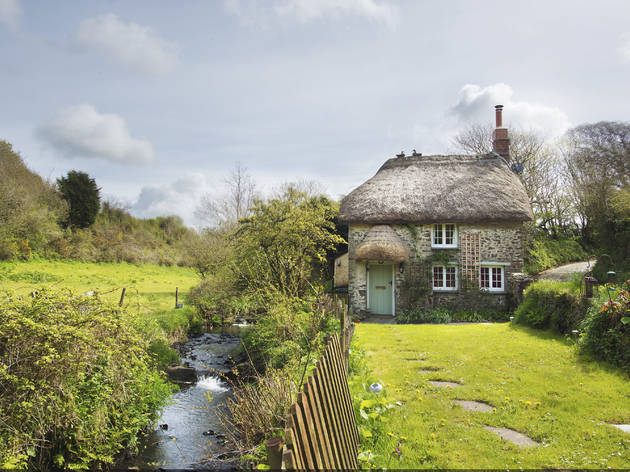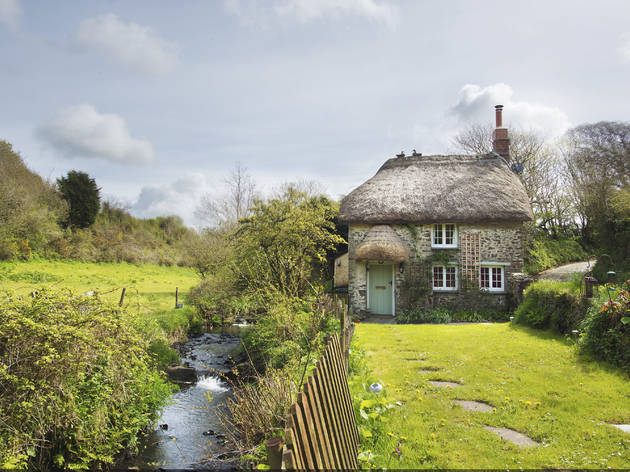 Photograph: Sawday's
A 'Hansel and Gretel'-esque thatched cottage beside a stream, this place has been perfecting its vibe since the fifteenth century. The inside is suitably quaint, and there's a worn velvet armchair beside the ancient fireplace for sitting and defrosting your toes after walks along the nearby coastal path.
Philham Water Cottage, Devon. Sleeps two. From £70 a night.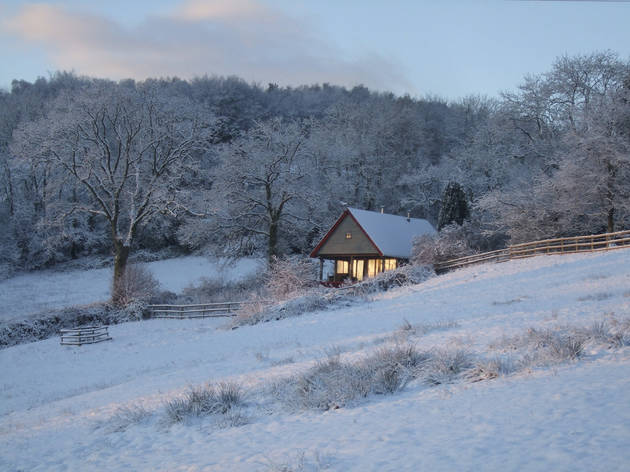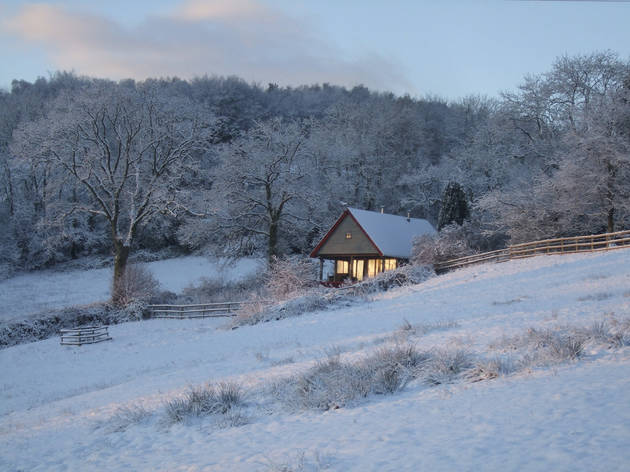 Photograph: Sawday's
A stay here has the potential to be as cosy as wearing a sleeping bag as a coat or a woolly hat in bed. Neither of which will be necessary. Surrounded by woodland and looking out over meadows, The Hut has an Aga (basically a cooker-cum-enormous radiator) and a wood burner with a plentiful supply of logs.
The Hut, Dorset. Sleeps two. From £114 a night.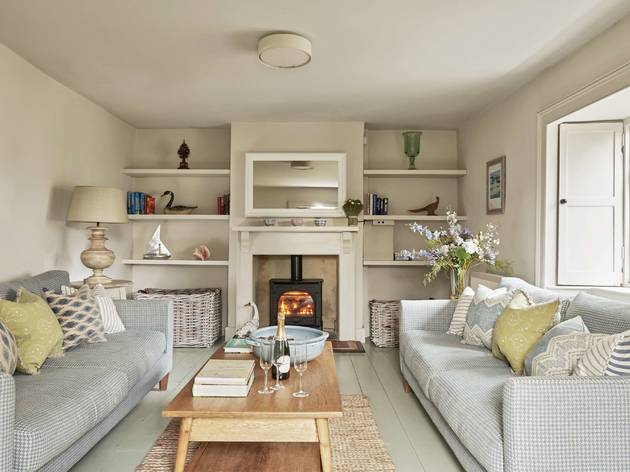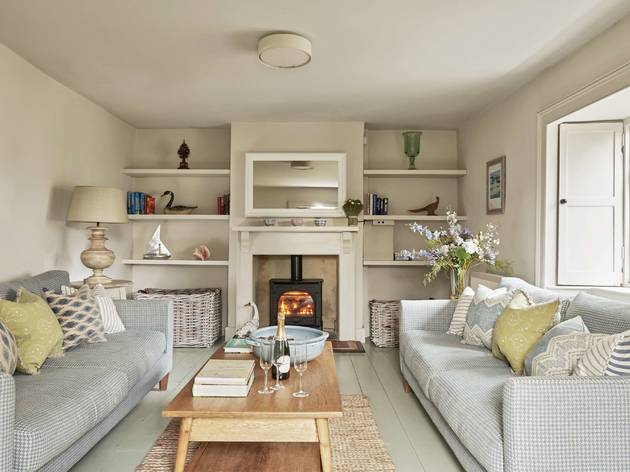 Photograph: Lulworth Estate
The one right by the beach
Every room of this bougie cottage on the edge of Lulworth Cove is a balm. It would be a sweet spot in summer, but don't underestimate its wintry appeal thanks to its fireplaces and squishy sofas. Settle in and close those original shutters on the rest of humanity.
Cove Cottage, Dorset. Sleeps six. From £700 for three nights.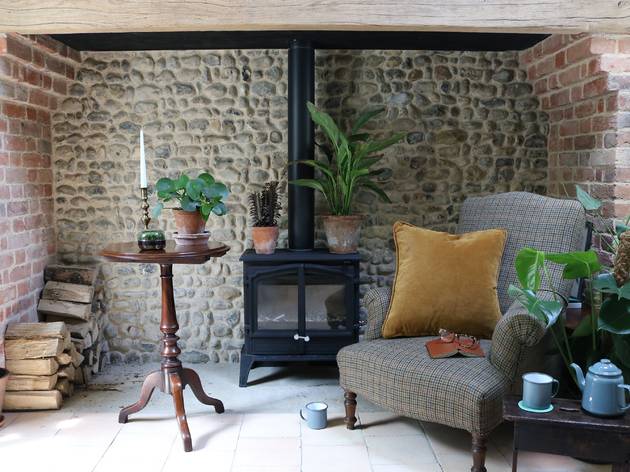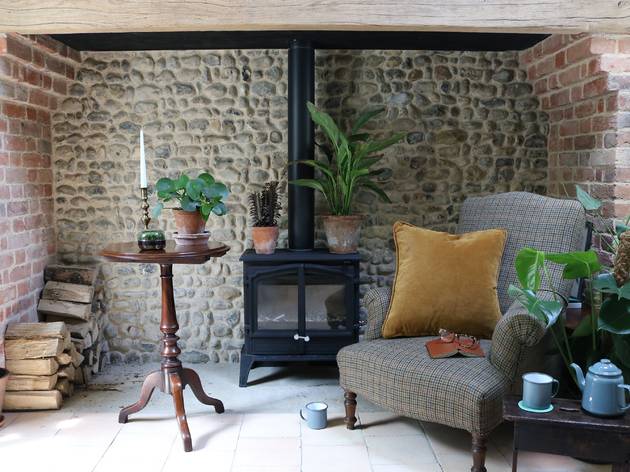 Photograph: Spinks Nest
This dinky cottage offers a really stylish alternative to wearing thermal underwear, with underfloor heating, a sunken bath and a toasty log burner. Stock up on local comfort food from the nearby town of Holt and you're set.
Spinks Nest, Norfolk. Sleeps two. From £310 for two nights.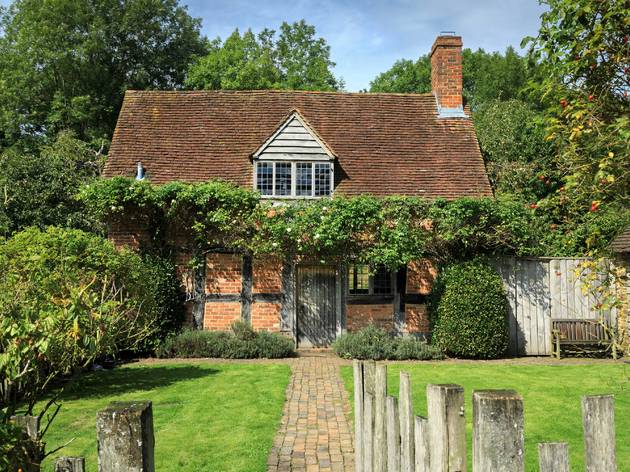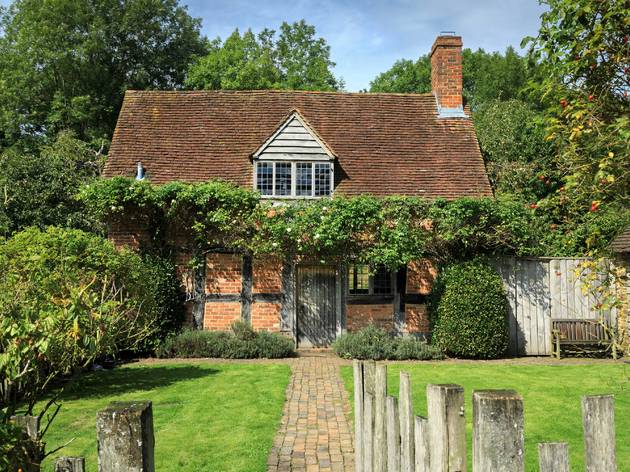 Photograph: Landmark Trust
It's a no to whitewashed walls and artistically placed scented candles here: Bush Cottage is all chunky beams, dark wood panelling and a huge open fire. It's in a pretty isolated position too, surrounded by hills and ancient woodland. This is cosiness in the style of a Tudor king.
Bush Cottage, Shropshire. Sleeps four. From £227 for four nights.
Photograph: Airbnb
Shit weather? No problem. You are near the coast here, but if you need to spend the day feeding the wood burner or topping up the hot water in the roll-top bath, go ahead and stay indoors. There's a hot tub on the deck if you can be persuaded to go outside ever again. No pressure.
Moonshine Shack, Cornwall. Sleeps two. From £190 a night.
Photograph: David Broadbent
The one with the outside bath
There's a trio of ways to warm your bones in this cedar cabin: a log burner inside, and outside, a steaming bath big enough for two plus a firepit. Fresh carbs on arrival (scones with jam) and pet-friendly credentials add to this place's snug, smug feel.
The Nook, Gloucestershire. Sleeps two. From £139 a night.
Photograph: Kip Hideaways
Expect brick floors, wonky ceilings and dark wooden beams in this characterful cottage, which is one of the oldest in atmospheric Rye. Luckily it's been updated a fair bit since its Tudor origins. There's central heating for starters, as well as deep roll-top baths, open fires and soft linen sofas to sink into. Let's unwind like it's 1556.
Tudor Cottage Rye, East Sussex. Sleeps six. From £300 a night.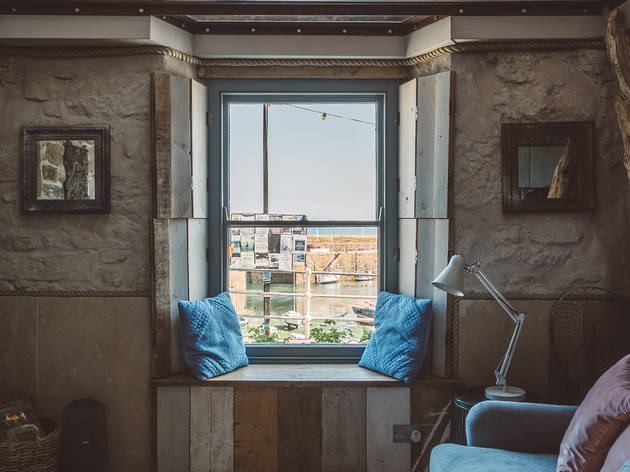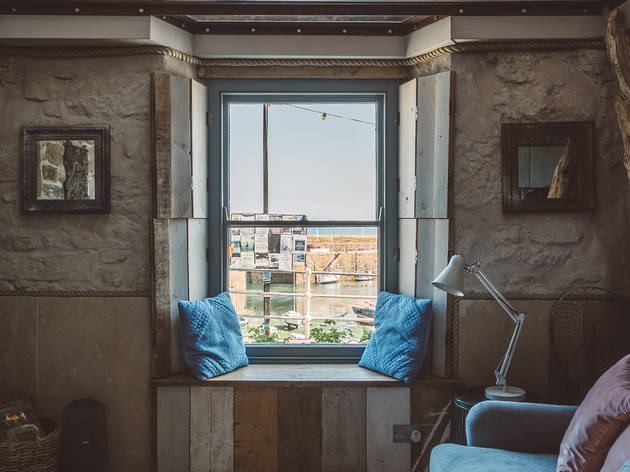 Photograph: Sand and Stone
An easy shortcut to feeling all warm and fuzzy inside? Watching other people deal with miserable weather when you don't have to. This plush cottage sits right on the edge of Mousehole harbour. It's a great vantage point from which to see the waves whip the sea walls (along with any unlucky walkers) while you enjoy the underfloor heating, the log burner and a big, warming glass of red.
Harbour Moon, Cornwall. Sleeps two. From £118 a night.
More winter-friendly UK activities
After lockdown, the first thing we want to do is get behind the wheel
We'll see you at the trail head