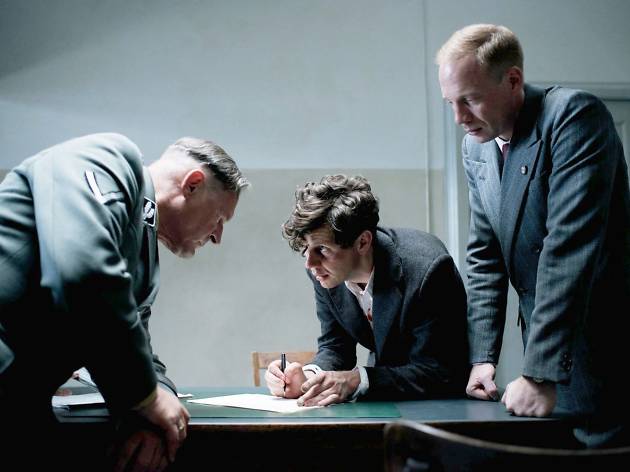 It may be from the director of 'Downfall', but don't expect this far less riveting Hitler-themed drama to spark a classic meme
This German film respectfully but unexceptionally celebrates the failed attempt by Georg Elser (Christian Friedel) to assassinate Hitler in Munich in November 1939 with a homemade bomb. Director Oliver Hirschbiegel ('Downfall', 'Diana') moves between Elser's interrogation by Nazi officers, who won't believe he acted alone, and scenes involving his political awakening in mid-1930s rural Germany.

The earlier village section is mildly interesting, as Elser finds himself increasingly alienated from and angered by the swelling Nazi regime. But the later, post-arrest scenes are oddly repetitive and unilluminating. '13 Minutes' suffers from having too many potential points of interest (including a clandestine romance between Elser and a neighbour), none which emerge as the dramatic heart of the film. It's an important story, of course, but only mildly engaging as cinema.
Cast and crew
Director:
Oliver Hirschbiegel
Cast:
Christian Friedel
Katharina Schüttler