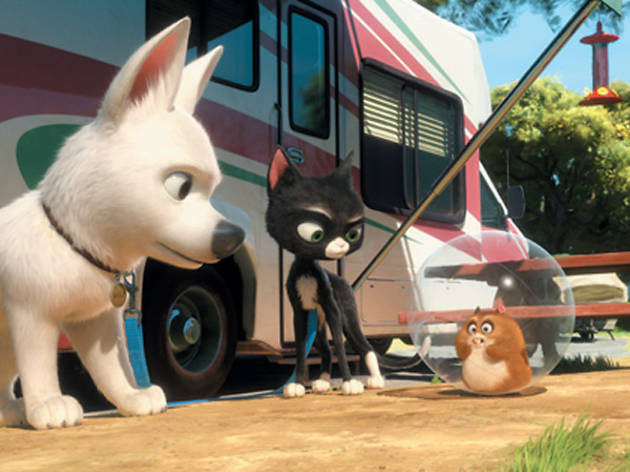 Time Out says
Bolt is a transitional corrective to the mediocre kiddie chum that Disney has been generating for years. When Pixar chief John Lasseter took over the studio's entire animation unit, he inherited a bunch of in-development movies that needed to be finished, and Bolt (originally created by Lilo & Stitch director Chris Sanders) was retooled according to his wishes.
The results are downright schizophrenic—a whiplash contrast between touching and tried-and-true.Would it have been better without Lasseter's interference? Who knows? But the Bolt now in release is pure Pixar lite: mildly wacky and somewhat zany, with a dollop of generalized family values to give it a warm-and-fuzzy glow, all brought to life with moderately inspired computer-generated craftsmanship. The story—a TV dog with delusions of superhero grandeur gets separated from his owner and slowly realizes that he's completely normal—is basically a safe road-trip movie, innocuous and disposable.
Pixar remains the gold standard for quality animation, and continues in Northern California as its own specialty division; other feature-length cartoons manufactured in Burbank will be released under the general Disney moniker. Looks like Disney has officially become the minor leagues for Pixar's heavy hitters. Uncle Walt is probably spinning in his cryogenic tomb.
Details
Release details
Release date:
Friday November 21 2008
Duration:
96 mins
Cast and crew
Director:
Byron Howard, Chris Williams
Screenwriter:
Dan Fogelman
Users say