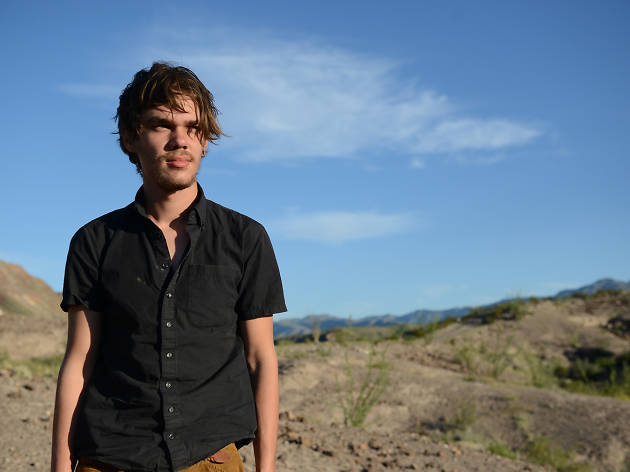 Looking at it one way, Boyhood represents a spectacularly cheap way of saving on actors' salaries: To capture his rambling yet absorbing Texas family drama, director Richard Linklater (Bernie, Before Midnight) received agreements from several performers—including his eight-year-old daughter, Lorelei—to shoot a movie with them over 12 years in dribs and drabs. Teenage voices drop, waists thicken and, in one turn nobody could have predicted, moppet Ellar Coltrane, playing the younger child of a divorced couple, develops into a magnetically internal student and heartbreaker.
Cool as it sounds, this long-game gimmick doesn't automatically guarantee profundity. Linklater, the least pretentious and most relaxed of American filmmakers, would probably say so himself. But amazingly, depth is what he achieves, by letting the years play out in an uninterrupted three-hour flow, and lingering on moments that most films would cut for pace. Boyhood feels unprecedented in its intimacy; the process is quietly radical (with a hat tip to François Truffaut's 20-year Antoine Doinel series that began with The 400 Blows in 1959), but the unassuming script even more so. We're introduced to the clan in impressionistic bursts. Olivia (Patricia Arquette), a single mother heading back to college, preps her kids for relocation to Houston, while cool dad Mason (Ethan Hawke) shows up in a muscle car on weekends for trips to the bowling alley.
You root for their reconciliation, but the plot has other plans, bringing on a procession of new boyfriends for Olivia, most notably a college professor who becomes a vicious alcoholic (Marco Perella). Hawke's character, meanwhile, drops the attitude and the wheels, eventually marrying a sweet conservative from a religious family. Both Arquette and Hawke turn in understated portrayals of long-term compromise, Linklater steering them to the kind of parental wisdom that can only develop over time.
Just as vividly, the kids experiment with various musical phases (Britney Spears to Bright Eyes) and small acts of rebellion, growing into independent thinkers. Is Boyhood the most nuanced home movie of all time? Not quite, and calling it that would diminish Linklater's achievement. Better to say that it retrains us to let go of melodramatic expectations and simply let life unfold, a remarkably sophisticated ambition. To some degree, that's what Linklater has been doing with his Before Sunrise trilogy, created over an 18-year period. But Boyhood has a scope that's more thorough and epic. Unshakable, witty and deeply felt, the film will be paying emotional dividends for a long, long time.
Follow Joshua Rothkopf on Twitter: @joshrothkopf
Release details
Rated:
R
Release date:
Friday July 11 2014
Duration:
166 mins
Cast and crew
Director:
Richard Linklater
Screenwriter:
Richard Linklater
Cast:
Ethan Hawke
Patricia Arquette
Lorelei Linklater
Ellar Coltrane
Marco Perella

Average User Rating
4.5 / 5
Rating Breakdown
5 star:

3

4 star:

0

3 star:

1

2 star:

0

1 star:

0
Three years later, I am still haunted, impacted and deeply affected by this amazing experience. I have put off watching it again. I was in awe when I saw it opening night. As the days months and years have gone by, I can not shake that awe. I wondered why it all felt so melancholic. That i have figured out but what other movie will you see, that years later will still leave you so emotional. Only great ones can. BOyhood is up there if not the all time best.
One of the most relatable films of recent times, Boyhood chronicles the life of a child named Mason, as he grows up before our very own eyes. Filmed over a 12-year period with the same cast, director Richard Linklater does an admirable job of capturing the magic that is growing up.
Amidst some fantastic acting - especially those of Ellar Coltrane (Mason), Patricia Arquette, and Ethan Hawke - and authentic characters, Boyhood takes the audience on the roller-coaster ride known as life.
At a running time of 165 minutes, Boyhood never feels dragged out and actually leaves the audience wanting more. Here's hoping Adulthood comes out some time in the near future!