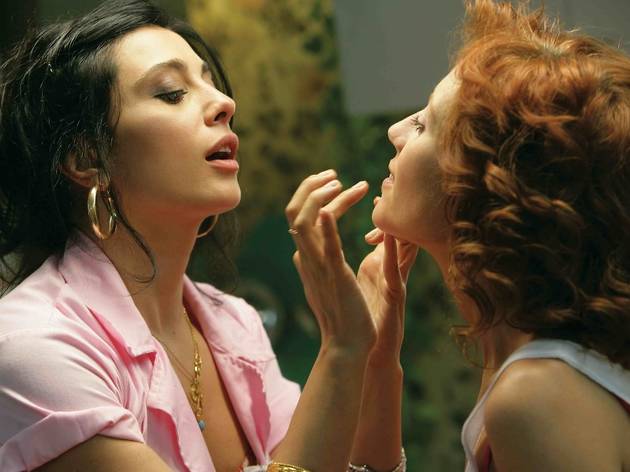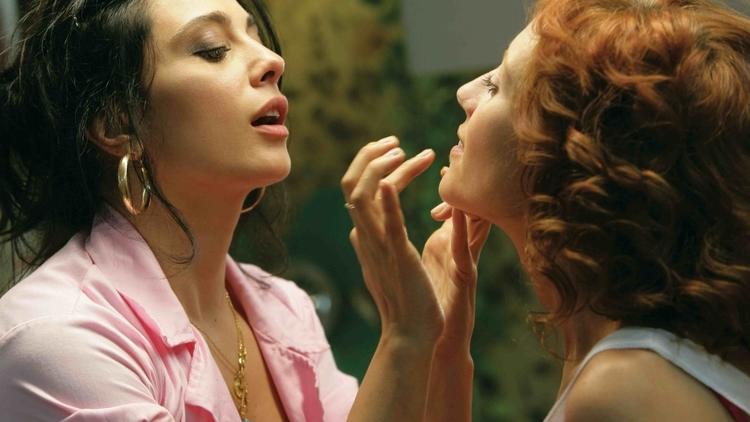 To make the titular substance of Nadine Labaki's Beirut-set first feature, sugar must be heated just so or the result will be a tarry disaster. Although certainly sweet, Caramel's liability is that it rests at too tepid a temperature.
For those who've seen Venus Beauty Institute—or Beauty Shop—the template will be a familiar one: the sororal setting and consciousness-raising-lite vibe of the salon. Various concerns bedevil the protagonists: Depilator Layale (Labaki) has a married lover; stylist Nisrine (Al Masri) hasn't told her fiancé she's not a virgin; shampooer Rima (Moukarzel) likes ladies; customer Jamale (Aouad) fears aging.
The cast, primarily first-time performers, is charming, and every country (and culture) should have its own ya-ya sisterhood movies. But Labaki, who cowrote the script with two men, is too cautious. Rather than being Lebanon's answer to The L Word's Shane, Rima is allowed only a few furtive ogles on a bus and the ministering of a lather and rinse to a longhaired beauty. Then again, the soft butch sees more onscreen action than her pals. As Layale prepares to remove a customer's errant hairs with caramel, she yells, "Heat the sugar, please." One wishes Labaki had done the same for her film—perhaps by heating the sugar walls.
Release details
Rated:
PG
Release date:
Thursday August 9 2007
Duration:
96 mins
Cast and crew
Director:
Nadine Labaki
Screenwriter:
Nadine Labaki, Rodney El Haddad, Jihad Hojeily
Cast:
Nadine Labaki
Yasmine Al Masri
Joanna Moukarzel
Gisèle Aouad