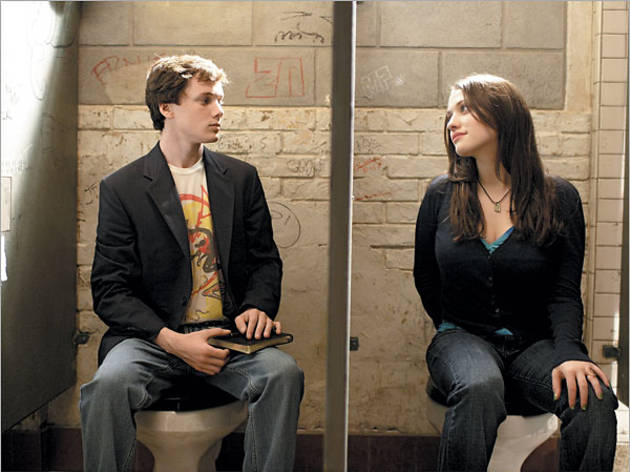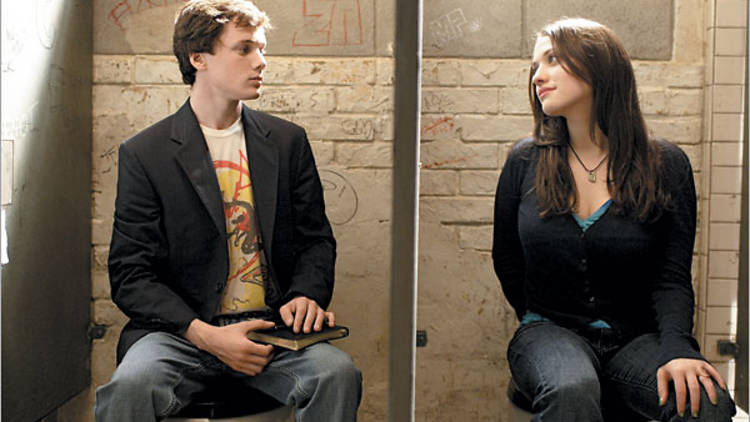 Pastiche is currently the sincerest form of indie filmmaking, so griping about how this broad, stylized teen romp apes everything from Ferris Bueller's Day Off to Risky Business is futile. Besides, Charlie Bartlett's '80s-flick mimicry is slyly executed and respectful, and even offers a handful of charms all its own.
Among the latter is Anton Yelchin, a chipmunk-voiced Ricky Schroder look-alike (and soon to be Ensign Chekov) who plays the titular misfit-cum-entrepreneur with more genuine charm than Matthew Broderick and Tom Cruise combined—faint praise for sure. After washing out of preppy land, rich-kid Charlie lands in an impossibly multiculti public high school, where he earns much-craved approval by dealing psychotropics and guidance from a stall in the boys' restroom. This sparks the wrath of Principal Gardner (Downey), whose daughter (Dennings) happens to be the object of Charlie's affection.
Despite the ubiquitous cell phonery and Ritalin-amped adolescents, little here evokes how teenagers live now—or in the 1980s, for that matter. The film's rawest element is the uneasy alliance between a sociopathic bully (Tyler Hilton) and Charlie (hello, My Bodyguard). But this lack of edge or innovation doesn't detract from the gentle, derivative purposelessness. What more could one ask of a nostalgia trip?

Release details
Rated:
R
Release date:
Friday February 22 2008
Duration:
97 mins
Cast and crew
Director:
Jon Poll
Screenwriter:
Gustin Nash
Cast:
Anton Yelchin
Robert Downey Jr
Hope Davis
Kat Dennings