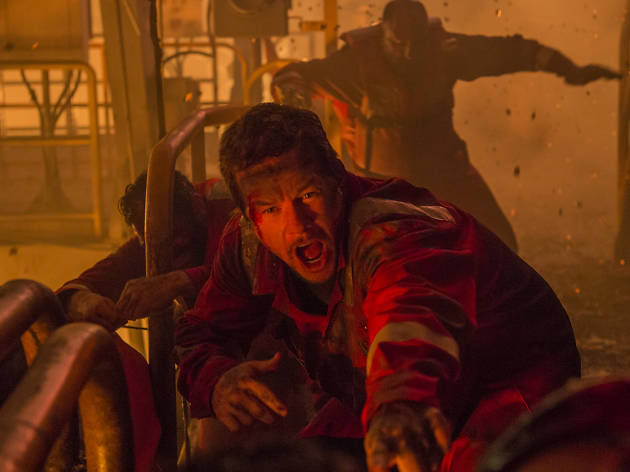 1/3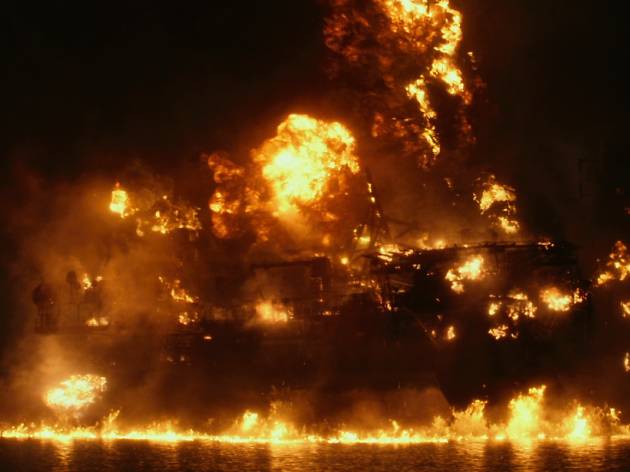 2/3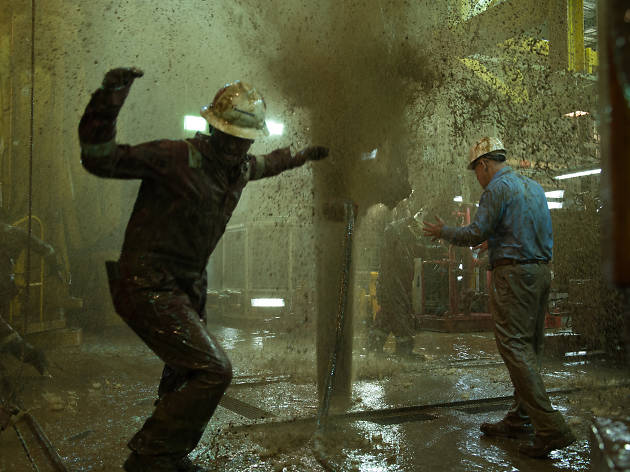 3/3
David Lee
DWH_D_23_07273.NEF
Time Out says
This meat-and-potatoes real-life disaster movie restages the 2010 oil-rig explosion that killed 11 men.
While the coastal population of Louisiana is still recovering from the Deepwater Horizon oil spill of 2010, Hollywood has clearly decided that the environmental mourning period is over. To be fair, Deepwater Horizon does come with a veneer of seriousness, ending with a sober tribute to the 11 crewmen killed in the disaster. But it also works a treat for anyone in the audience who just wants to see a bunch of stuff blown up.
Mark Wahlberg stars as Mike Williams, a square-jawed hero straight out of the Bruce Springsteen playbook: He's the blue-collar family man who stands up to the big boys, speaks his piece and is shouted down. Doing the shouting is John Malkovich, in outrageous scenery-chewing form as the villainous oil executive who ignores the warning signs and allows things to go too far. It's not a question of if everything will all go bang, but when—and how loudly.
Very, very loudly, as it turns out, and when the oil catches fire, so does Deepwater Horizon. As directed by Peter Berg, the action is ferocious, fast and bloody: One memorable scene with Kurt Russell's plant foreman and a plate-glass shower door will have you squirming with horror. But it's quite a long way from believable, especially when Wahlberg starts leaping from high platforms like a grimy, Lycra-less Batman. Accusations of tastelessness are bound to arrive, with some justification. If your priority is to respect the dead, why hire the director of Battleship?
Details
Release details
Rated:
PG-13
Release date:
Friday September 30 2016
Duration:
107 mins
Cast and crew
Director:
Peter Berg
Screenwriter:
Matthew Michael Carnahan, Matthew Sand
Cast:
Mark Wahlberg
Dylan O'Brien
Kate Hudson
Kurt Russell
John Malkovich

Users say