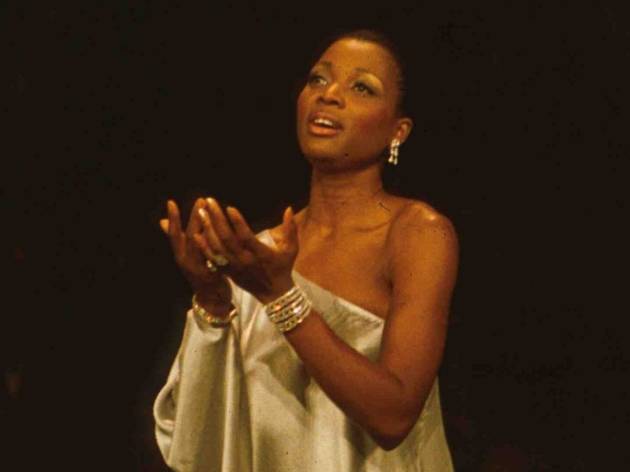 The epitome of France's early-'80s cinéma du look, Jean-Jacques Beineix's thriller was a flipped bird to those who thought the country produced only artsy-fartsy ruminations on angst. "Why, no!" cried the young director. "We can also make Euroslick eye candy, and here's exhibit A."
Though the story—involving an obsessive opera fan (Andréi), a prima donna (Fernandez), corrupt cops, music pirates and the ol' incriminating-tape-slipped-in-a-bag chestnut—is somehow both convoluted and wafer-thin, Diva has other things working in its favor. Only a blind man would argue that cinematographer Philippe Rousselot's visuals don't wow on a primitive level, especially once the sleek-chic shadows start dominating the screen and the geometric neon fashions nudge the movie toward Nagel territory. You'd also have to be a serious killjoy to shrug off the film's extraordinary chase scene through the Metro or deny that Dominique Pinon's performance as a diminutive punk henchman is damned near iconic.
But let's say you'd like something out of Diva other than bright lights and big aesthetics borrowed from Hollywood's playbook. We wish you luck. Admirers can counter that the film's style is its substance [Yawn], yet that still doesn't make this anything more than an elaborate, subtitled exercise in blowing hot air. Time hasn't changed that one bit.
Release details
| | |
| --- | --- |
| Rated: | R |
| Release date: | Friday April 16 1982 |
| Duration: | 123 mins |
Cast and crew
Director:
Jean-Jacques Beineix
Screenwriter:
Jean-Jacques Beineix, Jean Van Hamme
Cast:
Frédéric Andréi
Wilhelmenia Wiggins Fernandez
Thuy An Luu
Richard Bohringer
Dominique Pinon