Dr. Strangelove or: How I Learned to Stop Worrying and Love the Bomb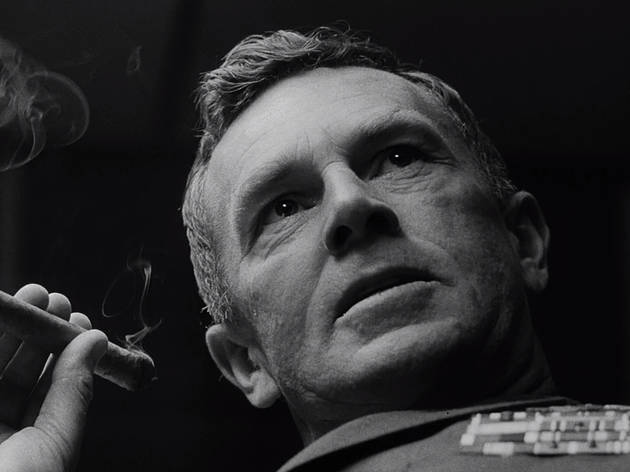 Half a century after Stanley Kubrick unleashed his most perverse provocation (about a bombing run no one can stop), it's amazing that we're even here to see it. The fears of Dr. Strangelove are real and remain so: Nuclear annihilation, not as a result of official policy—though that's been sometimes considered—but via the convictions of a well-positioned madman (Sterling Hayden's immortal cigar-chomping lunatic, Jack D. Ripper), is hardly an antiquated notion.
So go down to Film Forum and party like it's 1964; it might as well be. By a whopping margin, this is Kubrick's most radical film and greatest dramatic gamble. It was the director's idea, after steeping himself in game theory and end-of-the-world scenarios, to go for vicious comedy. Onboard came novelist Terry Southern and the mighty Peter Sellers, doing triple duty as President, simpering aide and German nut.
Follow Joshua Rothkopf on Twitter: @joshrothkopf
Release details
Rated:
PG
Release date:
Friday May 16 2014
Duration:
95 mins
Cast and crew
Director:
Stanley Kubrick
Screenwriter:
Stanley Kubrick, Peter George, Terry Southern
Cast:
Sterling Hayden
George C. Scott
Peter Sellers
Slim Pickens