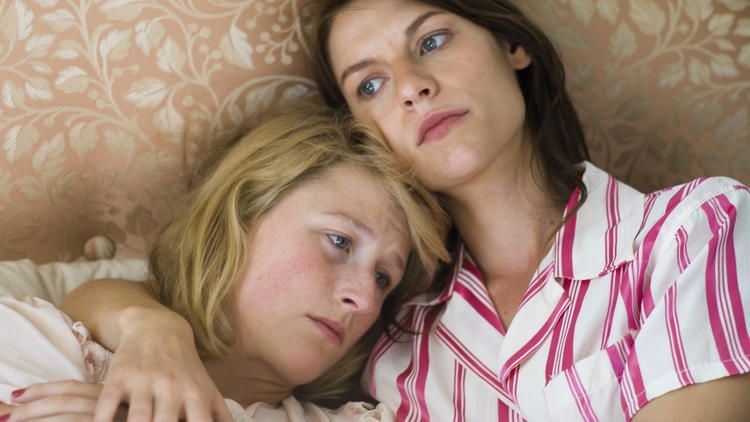 As a woman named Ann Lord (Redgrave) lies in bed dying of cancer, her two daughters (Toni Collette and Natasha Richardson) ponder the meaning of her life and theirs. Ann, heavily drugged, drifts through memories of the day, decades earlier, when she attended the high-society Newport wedding of her best friend, Lila Wittenborn (Gummer), fell out with Lila's drunken but charming brother (Dancy) and fell in love with a handsome doctor (Patrick Wilson). (The young Ann is played by Danes.)
Like the blue-blooded family at its center,
Evening
has quite a pedigree. Based on the best-selling novel by Susan Minot, and adapted by Minot and Michael Cunningham (
The Hours
), it's directed by Lajos Koltai, whose previous feature,
Fateless
, earned widespread praise. And how about that starry cast? Even the least familiar of its leading players, Mamie Gummer, turns out to be cinematic aristocracy: She's Meryl Streep's daughter.
Skeptics might wonder if all this window dressing doesn't cover a multitude of sins. The film never descends into the dreaded bath of sentimental kitsch, yet I wondered if there wasn't a more daring, Douglas Sirk–style melodrama here, waiting to be liberated.
Evening
, ever aware of its pedigree, is simply too well behaved.
Release details
Cast and crew
Director:
Lajos Koltai
Screenwriter:
Susan Minot, Michael Cunningham
Cast:
Claire Danes
Mamie Smith
Vanessa Redgrave
Meryl Streep
Hugh Dancy
Toni Collette
Patrick Wilson
Natasha Richardson
Eileen Atkins
Glenn Close