Fatboy Slim: Live From The Big Beach Bootique 2012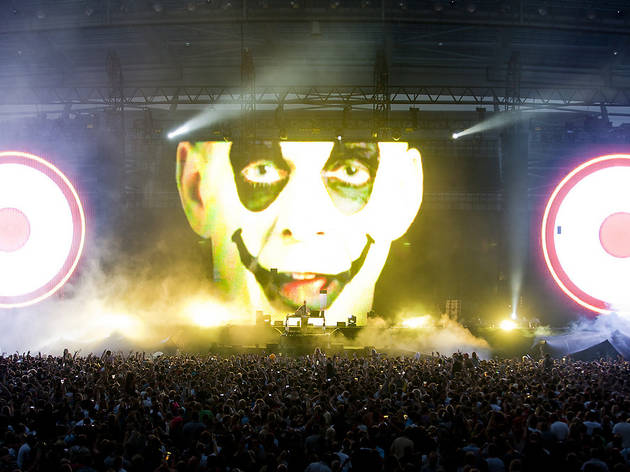 The heyday of acid house, big beat and the synonymous yellow smiley faces may be a distant memory for some. But for Norman Cook, aka Fatboy Slim, those days never ended. And as long as he hosts raves he can ensure they never do. Whether he should document them is another matter entirely.
This film of the fifth Big Beach Bootique is garish and nauseating. Topless girls abound and the split-screen shots look amateurish, not to mention the flashing visuals, which are as choppy and restless as Fatboy's DJing style. It's frustrating enough that hits such as 'Praise You' and 'Right Here, Right Now' are reduced to mere snippets, never mind that what you're watching won't hold still for more than a few seconds. Perhaps you had to be there to really enjoy these 98 minutes, but you'd be better off doing the weekly shop than reliving the rave decade for 'one night only' this Friday.