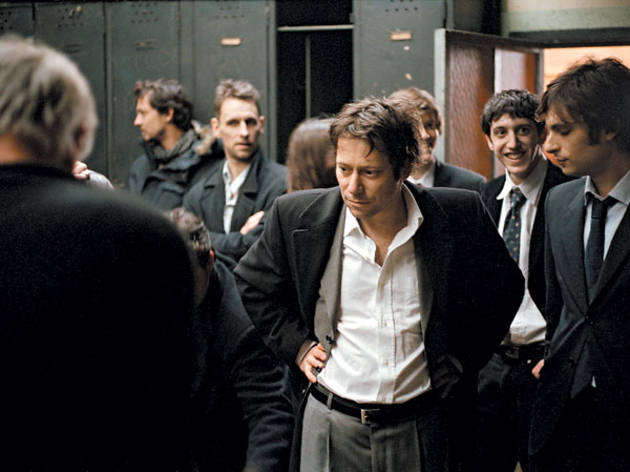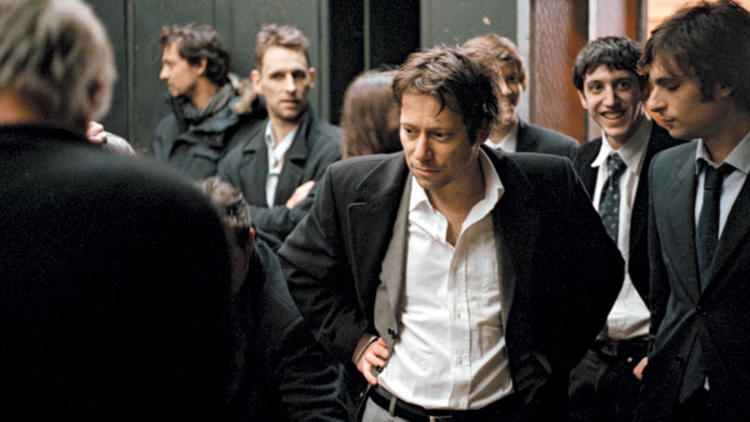 Released less than two months after Jérôme Kerviel nearly bankrupted the world, Heartbeat Detector resonates with its damning portrayal of the venalities and secrecies of French companies, which are much like our own. Yet where Michael Clayton assumed the viewers' utter naïveté regarding corporate malfeasance, Heartbeat Detector's corrosive look at business culture rests on too overdetermined—and at times outlandish—a premise.
Adapted by director Nicolas Klotz's frequent collaborator Elisabeth Perceval, from François Emmanuel's novel La Question Humaine (the movie's original title), the film finds both its heartbeat and its detector in Mathieu Amalric (superb, as always) as Simon, the chief psychologist in the HR department of a large Franco-German petrochemical company. Asked by the firm's managing director to investigate the erratic behavior of the CEO (Lonsdale), Simon too begins to unravel as he discovers both the company's ties to the Nazis and the similarities between his own profession's handbooks and orders issued by SS officers.
Anyone who's ever read her own company's HR manual or attended a mandatory training seminar will appreciate the indictment of "words emptied of all meaning" and "dead, neutral, technical language." Business-speak is brutal for its inanity; equating this discourse with that of the Shoah, however, is another matter entirely.

Release details
Rated:
NR
Release date:
Wednesday September 12 2007
Duration:
135 mins
Cast and crew
Director:
Nicolas Klotz
Screenwriter:
Elisabeth Perceval
Cast:
Mathieu Amalric
Michael Lonsdale
Jean-Pierre Kalfon
Edith Scob
Lou Castel
Valérie Dréville
Laetitia Spigarelli
Delphine Chuillot
Nicolas Maury
Rémy Carpentier