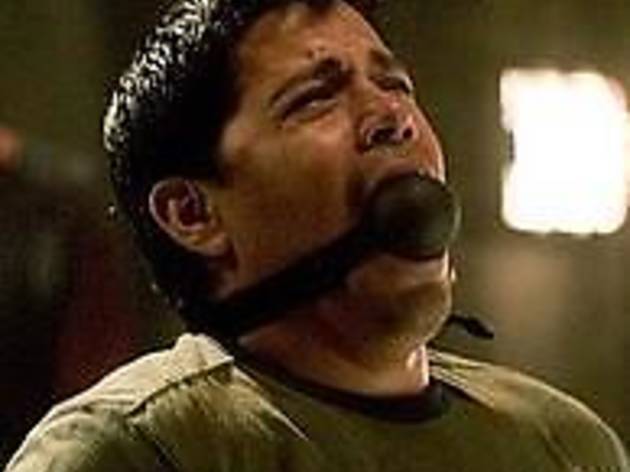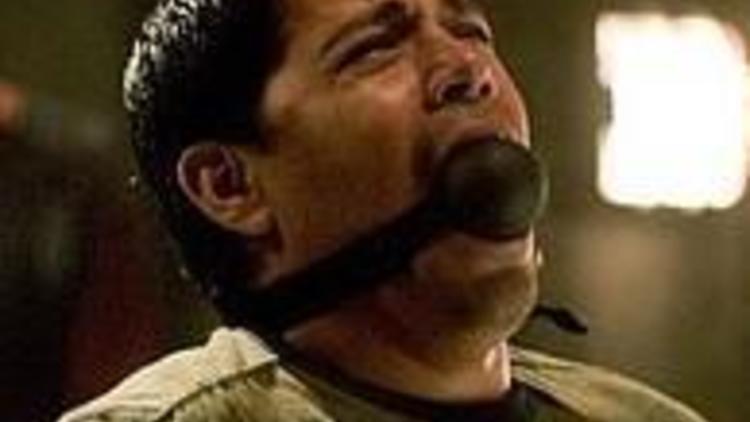 Time Out says
One truly inspired moment from 2004's otherwise shite teen comedy
EuroTrip
has three American backpackers accidentally ending up in economically depressed Bratislava, where they are treated like kings. Their pathetic $1.83 buys them a lobster dinner and a massage; after catching a shiny nickel as a tip, one waiter turns to his maître d' and declares, "I quit! I open my own hotel!
"Eli Roth's excellent new Hostel is pretty much the same scenario taken to its nightmarish extreme—and it even has more nudity. In its first 20 minutes, it's a virtual clone of EuroTrip: Two sex-starved collegians, crass Jay (Hernandez) and sensitive Josh (Richardson), and one fun-loving Icelander, Oli (Gudjonsson), find themselves in bong-friendly Amsterdam, where a creepy Russian informs them the real babes reside in Bratislava. Frustrated by Holland's glut of (other) stoned tourists, they head east, following their boners. Amazingly, the Russian is right: Almost immediately, the trio is propositioned in a palatial hostel's sauna by seminude lovelies. Let the games begin!
This being a horror flick, those games soon include pliers, chain saws and scissors—and one tasty cameo by Audition director Takashi Miike. Following up his snarky gross-out
Cabin Fever
with impressive political suggestiveness, Roth has produced a sly work on the perils of ugly Americanism; even better is his surprising last act, in which U.S. rage rears its vengeful head. For a certain crowd, Hostel will be the film to launch a thousand theses. For others, it'll be extremely gory good fun.
Details
Release details
Rated:
R
Duration:
0 mins
Cast and crew
Director:
Eli Roth
Screenwriter:
Eli Roth
Cast:
Derek Richardson
Jay Hernandez
Takashi Miike
Rick Hoffman
Eythor Gudjonsson
Barbara Nedeljakova
Jennifer Lim

Users say