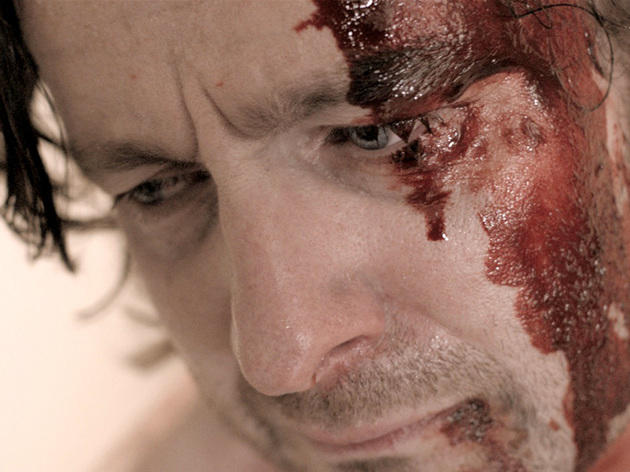 Time Out says
On the surface, this London-set crime thriller has moving parts familiar from the workings of many a murky cop film: a corrupt policeman and his even more corrupt boss; brutal drug dealers; and a helpless female victim of a sex trafficking ring. But in his follow-up to 2009's seedy serial-killer study Tony, writer-director Gerard Johnson manages to put his own vivid stamp on familiar material. He moves beyond dirty realism to a heightened intensity that's appropriate for the misadventures of these coked-up bad lieutenants dangerously out of control.
Peter Ferdinando's Detective Inspector Michael Logan is the alpha male in a police unit whose members happily skim a percentage off the gangs. Logan is a participant in blunt-instrument takedowns and powder-fueled carousing, yet he also retains enough of a moral center to feel uneasy in his own skin. He's also moved by the plight of young Ariana (Elisa Lasowski), a vulnerable pawn in the hands of ferocious blade-wielding Albanian crooks. Ferdinando is a revelation, sleazily believable in the worst of company, but always illuminating his character's inner turmoil without a hint of preening.
With other story threads involving dubious police colleague Stephen Graham and Richard Dormer as a steely internal investigator, Johnson writes himself more plot than he can squeeze in, which causes the film's pace and tension to sag. Hyena is at its best, though, when Ferdinando's mesmerizing turn works hand in hand with both Matt Johnson's ominously effective electronic score and the director's adept use of balletic slo-mo, neon color washes and giddy tracking shots—all recalling the Hong Kong heyday of John Woo.
Hyena is startling, claustrophobic and penetrating in its analysis of the blurred lines involved in doing good. It announces the arrival of an acting and directing partnership to reckon with—and the most powerful British crime flick since Sexy Beast.
Details
Release details
Rated:
N/R
Release date:
Friday May 1 2015
Duration:
112 mins
Cast and crew
Director:
Gerard Johnson
Screenwriter:
Gerard Johnson
Cast:
Peter Ferdinando
Stephen Graham
Neil Maskell

Users say