Just Do It: A Tale of Modern-Day Outlaws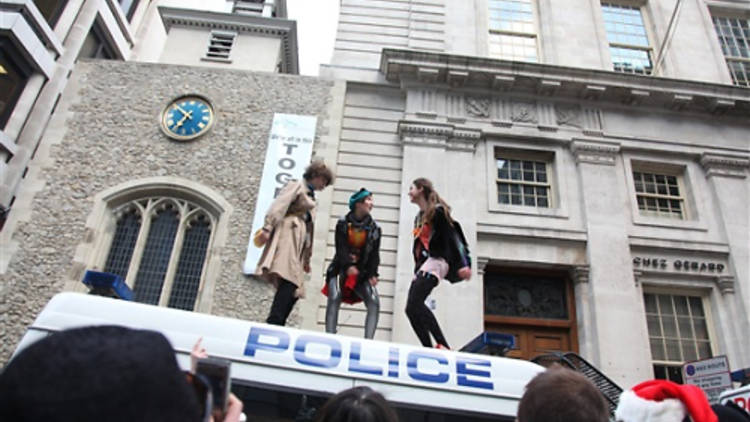 Lots of us are concerned about climate change, but only the rare few try to invade coal-fired power stations or chain themselves to corporate banking headquarters. If you've ever wondered what goes on behind the ongoing media theatre of direct action, this unashamedly partisan documentary will take you there. Emily James's camera mingles in the City of London's Climate Camp, watches as Danish police batter protesters at a Copenhagen environmental summit and is also around for the more mundane nitty-gritty when supporters of strikers at an Isle of Wight wind turbine factory are forcibly moved on. 'Somebody has to tear down the fences,' says one activist, just one voice in a generally articulate and idealistic lot, mainly white and middle-class.

As a piece of film-making this is more valuable for its authenticity than its insight, resembling a recruiting poster for eco and anti-capitalist causes, and only finding a single occasion to put one of its most committed participants on the spot – when sit-in veteran Marina stumbles over answering the simple question 'Are you doing any good?' More of that approach and 'Just Do It' might have gone further towards winning over the unconverted, but as it is, it does convey the frustrations of dissent when the only hope of change seemingly involves stepping over the bounds of legality, before closing with some surprisingly hopeful news by way of encouraging those contemplating this path.