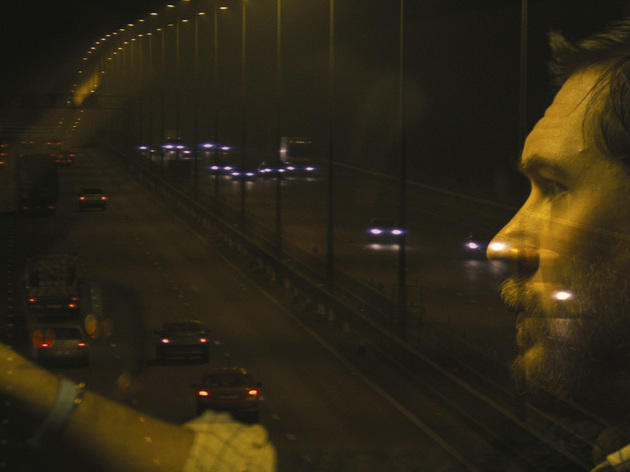 Time Out says
British screenwriter Steven Knight has always shown a keen eye for real life (see his London-set scripts for Dirty Pretty Things and David Cronenberg's Eastern Promises). But he tends to lay the plot on thick—not least in his recent feature-directing debut, 2013's Redemption, which gave us Jason Statham as a homeless vigilante on the rampage. It was hardly subtle.
But with Locke, his second film, Knight delivers a story that couldn't be more taut. For its entire running time, the only character onscreen is Ivan Locke (Tom Hardy), a building-site manager driving across England in an attempt to juggle several fragile pieces of his work and home lives.
Both are on the verge of collapse: An unexpected, seriously complicated engagement elsewhere means that Locke has to abandon his wife and two kids for the night. It also means he'll miss a crucial early-morning appointment with 218 trucks of wet concrete.
Like an unflappable switchboard operator on duty during a corporate meltdown, Locke fields countless conversations on his hands-free phone as he tears down the highway in the dark. When his cell's not ringing, he talks to his dead dad, whom he imagines to be sitting in the backseat of his BMW. Suddenly the foundations of an unexceptional middle-class, middle-aged life feel very shaky indeed.
As a director, Knight makes much of this confined space, keeping close to Locke's face but also making great use of the reflections of headlights and street lamps in the car's windows and shiny sides. It's a brilliant performance from Hardy, who delivers an impeccable, oddly comforting Welsh accent and feigns calm and control even as his character falls apart. The result is a master class in how the most local and hemmed-in stories can reverberate with the power of big, universal themes. Tense and troubling.
Details
Release details
Rated:
R
Release date:
Friday April 25 2014
Duration:
85 mins
Cast and crew
Director:
Steven Knight
Screenwriter:
Steven Knight
Cast:
Tom Hardy
Ruth Wilson
Olivia Colman