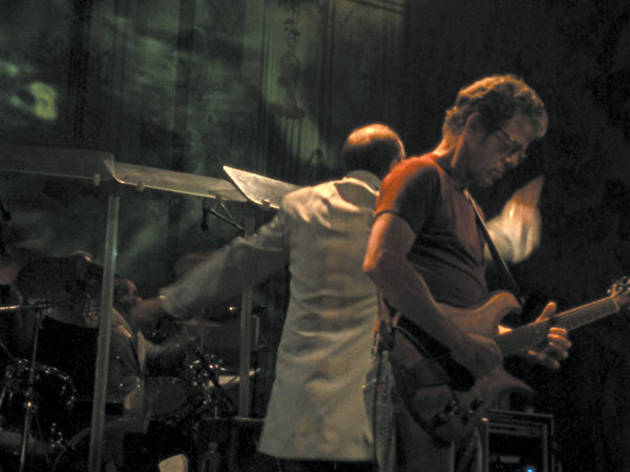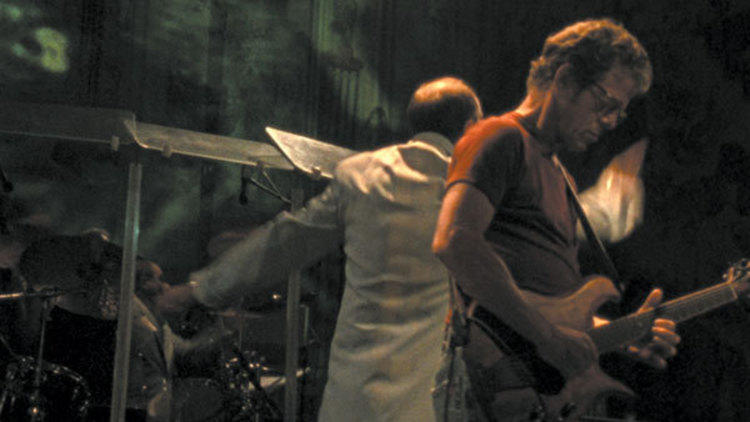 A theater in Film Forum has been sound-checked by Lou Reed himself; he asked for "louder," we're told. And louder it is—also chunkier and, somehow, more downtown and dangerous.
Lou Reed's Berlin, a relentless, unfussy account of his December 2006 stand at St. Ann's Warehouse, makes most other concert films look like what they are, wimpy and nonessential. The music ain't pretty: Berlin, Reed's hilariously bleak 1973 concept album, is urban psychodrama of a cabaret stripe, swaddled in drug-laced lyrics and cynical Bowery-bum horn arrangements courtesy of producer Bob Ezrin. "They're taking her children away," Reed sings, "because they said she was not a good mother." Someone (probably Ezrin) thought to record crying kids in the background.
So intensely displeasurable is the album that you may end up loving it, and director Julian Schnabel is smart enough to stay out of the way of the music. (He limits himself to some filmed backdrops of Emmanuelle Seigner wobbling around in heels and smeary makeup.) There's an obvious comparison to Schnabel's last feature, The Diving Bell and the Butterfly, as Reed chokes his vocals down to a tuneless growl, and struggles—as if paralyzed—to revive a dead corpse. The film is the account of that struggle, and it's one of the most fascinating performances of the year.
Release details
Rated:
PG-13
Release date:
Wednesday March 26 2008
Duration:
85 mins
Cast and crew
Director:
Julian Schnabel