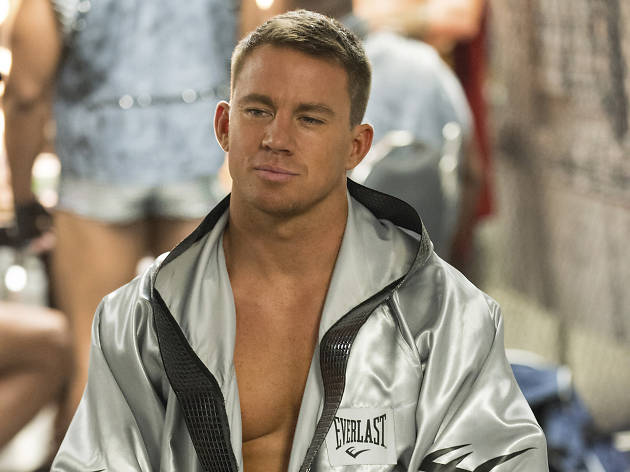 The miracle of Steven Soderbergh's original 2012 male-stripping movie, Magic Mike, starring Channing Tatum, was how it swerved ever so slightly from being ridiculous. It was Boogie Nights meets Saturday Night Fever, and based on Tatum's own experiences as a teen stripper, it had at least one bronzed pec in the real world.
Tatum is back with his Oscar-worthy dry hump (his acting's not bad either) for this less improvised, borderline cheesy but still very fun sequel. Set three years later, Tatum's Mike is now working as a furniture maker who can't resist the call of the wild for one last blowout performance at a stripper convention in Florida.
What follows is a road movie as Mike and his all-male troupe hit the road, bickering over who lost the tanning spray. There's a terrific scene where they storm the dance floor at a gay club for a vogue-off, the joke being that the life and leg-shaving rituals of the stripper and the drag queen are pretty much identical.
Missing—and missed—are Matthew McConaughey as Mike's snake-hipped MC and director Soderbergh, who gave the original its gritty, lived-in feel. (Soderbergh is officially retired from filmmaking, but he's credited here as the cinematographer, editor and executive producer.) While the first movie had a pet pig eating vomit off the floor the morning after an epic party, the new one emphasizes crotch-in-face bump and grind. Honestly, this is the closest Tatum will ever get to making porn—consider yourself advised.
Release details
Rated:
R
Release date:
Wednesday July 1 2015
Duration:
115 mins
Cast and crew
Director:
Gregory Jacobs
Screenwriter:
Reid Carolin, Channing Tatum
Cast:
Channing Tatum
Elizabeth Banks
Amber Heard