My Brother Is an Only Child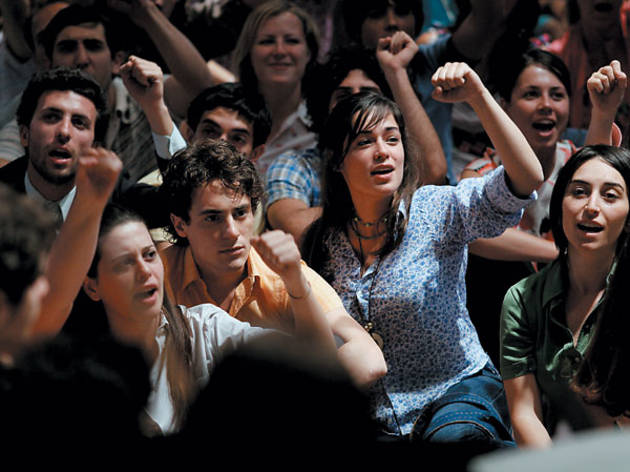 A rare coming-of-age movie that belies that epithet—its lead character's growing-up process feels organic and equivocal instead of saccharine and pat—My Brother Is an Only Child handily avoids genre staleness as it chronicles the slow, peripatetic political awakening of a rural Italian boy in the 1960s and '70s. Propelled by a smart adaptation of Antonio Pennacchi's Il Fasciocomunista by screenwriters Sandro Petraglia and Stefano Rulli (who also cowrote 2003's The Best of Youth) and director Daniele Luchetti, the film follows Accio (Germano), a contentious lad who drifts from a seminary stint to Fascist party membership to Communist activism in search of a purpose. His efforts are also spurred by rebellion against his tight-knit family, particularly older brother and Socialist poster boy Manrico (Scamarcio), in whose shadow he firmly resides and for whose on-and-off girlfriend, Francesca (Fleri), he nurses a crush.
Despite its charged historical backdrop, Luchetti keeps My Brother light and snappy without sacrificing narrative tension (Accio is an unsympathetic jerk for much of the film). It also sidesteps overt partisanship and polemicizing and, like Accio, doesn't so much pick sides as gradually earn its point of view.
Release details
Rated:
NR
Release date:
Friday April 20 2007
Duration:
108 mins
Cast and crew
Director:
Daniele Luchetti
Screenwriter:
Sandro Petraglia, Stefano Rulli
Cast:
Elio Germano
Riccardo Scamarcio
Diane Fleri
Luca Zingaretti
Franco Piersanti
Claudio Collepiccolo