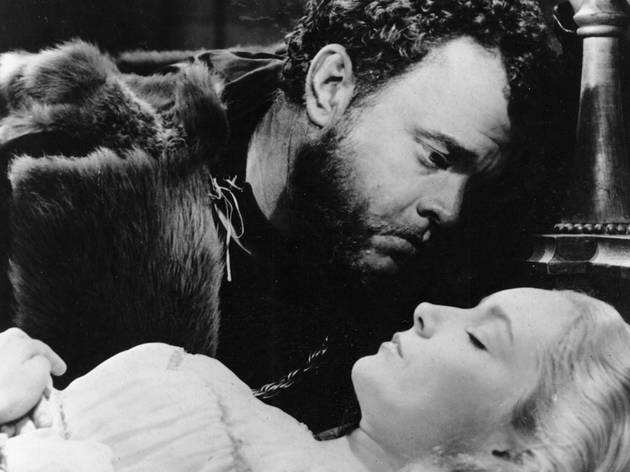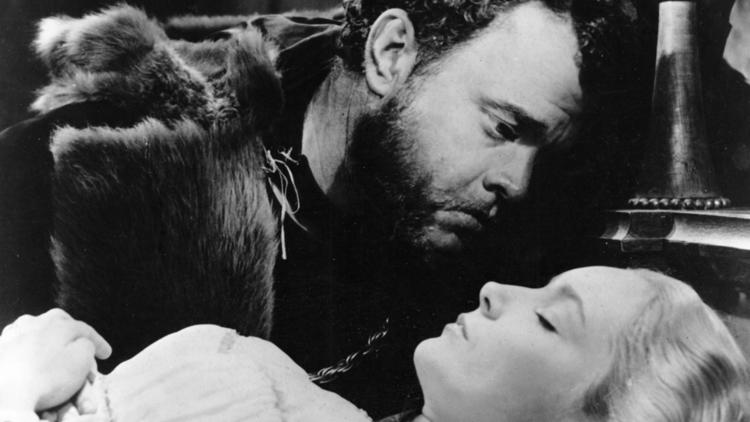 Welles's dynamic, masterful adaptation of William Shakespeare's Othello starts at the close with our tragic hero (Welles) and devoted love Desdemona (Suzanne Cloutier) laid to rest while the treacherous Iago (Micheál MacLiammóir) is hoisted in a hanging cage for all to see. From there, we flash back to a time when Iago was a friend and confidant, whose pronouncements against Desdemona's virtue (purportedly she's been stepping out with Othello's trusted lieutenant, Cassio) carried the weight of absolute truth rather than vengeful deception.
As you might expect, Welles is commanding in the title role, and he's perfectly matched with MacLiammóir's Iago, a true devil on the shoulder whose every whisper causes chaotic ripples. Meanwhile, the movie's ragged aesthetic—partially a product of an erratic three-year shooting schedule in Italian and Moroccan locations—mirrors our protagonist's all-consuming apprehensiveness. Every scene is fragmented, jolting between breathlessly canted angles, intense close-ups and deep-focus long shots soaked in oppressive shadow. There's anxiety even in broad daylight, as seen in a tense murder sequence set in a Turkish bath, conceived on the fly when costumes failed to arrive.
Welles's blood, sweat and tears are fully evident in each frame, and the movie won him a deserved prize at Cannes upon its initial release. Several different versions have made the rounds since; the one you'll be seeing in this new restoration is taken from the Welles-estate–approved 1992 revival print, which features a distracting stereo soundtrack that adds a too-crisp fidelity to the proceedings. (The jagged inconsistency of the original mono mix—now unfortunately out of official circulation—is actually preferable for the way it complements the film's piecemeal nature.) Nonetheless, technical issues don't distract from the gloriousness of Welles's vision, a Shakespeare movie that lives and breathes like few others.
Follow Keith Uhlich on Twitter: @keithuhlich
Release details
| | |
| --- | --- |
| Rated: | N/R |
| Release date: | Friday April 25 2014 |
| Duration: | 90 mins |
Cast and crew
Director:
Orson Welles
Screenwriter:
Orson Welles
Cast:
Orson Welles
Micheál MacLiammóir
Suzanne Cloutier
Robert Coote
Hilton Edwards
Michael Lawrence
Fay Compton
Nicholas Bruce
Jean Davis
Doris Dowling