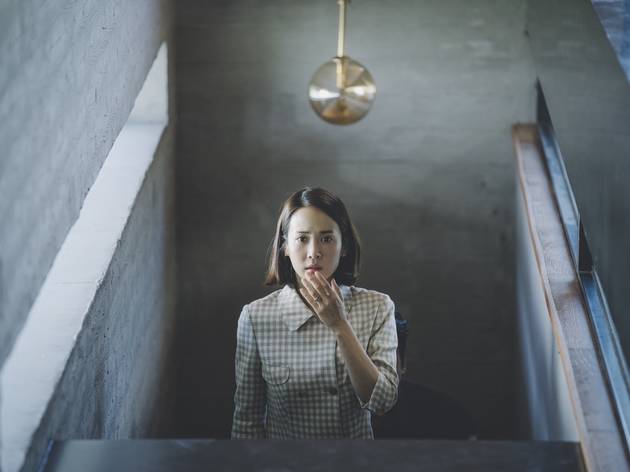 1/2
Photo: Courtesy of Neon
2/2
Time Out says
Bong Joon-ho's latest is the dazzling social-satire-cum-home-invasion-drama we need right now.
Rarely does a movie combine cinematic fireworks and social commentary as mischievously as Korean director Bong Joon-ho's Parasite does. It's a slick home-invasion drama that mirrors the masks worn by its characters: The film is polite until it drops all pretense. The director of The Host and Snowpiercer is no stranger to genre gymnastics, and in this story about a poor Seoul family that infiltrates a super-rich one, he allows moments of pure terror, quiet observation and baroque comedy to sit happily alongside each other. Impressively, the film never jars you as it glides from one state of being to the next.
Parasite plays upon primal, age-old themes that never lose appeal: inequality, class, manners and how we behave to protect what's ours (or to gain that which we believe should be ours). We meet a hard-up family living in a semi-basement that has a view of an alleyway where drunks like to take a piss. The husband Ki-taek (Song Kang-ho), wife Chung-sook (Chang Hyae-jin) and their twentysomething kids, son Ki-woo (Choi Woo-sik) and daughter Ki-jung (Park So-dam), are all scraping together a living doing odd jobs like assembling pizza boxes. The film's spark is lit when Ki-woo fakes his résumé and starts tutoring the daughter of Mr. Park (Lee Sun-kyun), a rich young businessman, and his equally alluring wife, Yeon-kyo (Jo Yeo-jeong). One by one, the rest of the family play the same game and ease their way into the Park household—as a maid, a chauffeur—and the black humor of the script's con jobs intensifies.
There's a blissful stretch where everything feels in equilibrium and the charade is working for all, like the balance achieved by James Fox's rich bachelor and Dirk Bogarde's upstart butler in The Servant. But can it last? The Parks' home—a modernist paragon that was built by its previous owner, an architect—feels like another character, and Bong indulges its slick lines and gleaming surfaces before it starts to show a different face entirely. It turns out that our invaders may have only swapped one troubled basement for another: Can you ever leave the past behind? Bong's film wears its ideas lightly, and although it might sound like Michael Haneke's savage Funny Games, it's more compassionate. This is a dazzling work, gripping from beginning to end, full of big bangs and small wonders.
Details
Release details
Rated:
R
Release date:
Friday October 11 2019
Duration:
132 mins
Cast and crew
Director:
Bong Joon-Ho
Screenwriter:
Bong Joon-Ho, Han Jin-won
Cast:
Song Kang-Ho
Lee Sun-kyun
Cho Yeo-jeong
Park So-dam