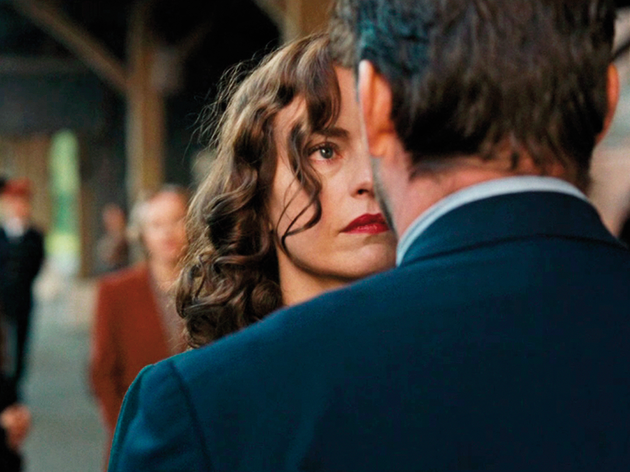 Nina Hoss, Germany's exquisite answer to Kate Winslet (who'd be perfect for the Hollywood remake), is gripping in this unusual WWII psychodrama that's too good to pass up. She plays Nelly, a Jewish concentration camp survivor whose head is swaddled in bandages like a mummy after she's shot in the face and left for dead by the Nazis in the final days of the war.
After extensive plastic surgery, Nelly returns to Berlin where her family has perished. All that's left is her husband, Johnny (Ronald Zehrfeld, in a finely shaded and slippery turn), who doesn't recognize her, although he spots a likeness to his "dead" wife and hatches a plan: Why don't they have her pretend to be Nelly, so they can collect her unclaimed inheritance?
Why does she slyly go along with it, relearning her own handwriting and friends' faces from photos? Because she suspects that it was Johnny who sold her out in the first place. (Queasily, she may also still love him.) All of which sounds mighty far-fetched, but it works and then some, making for a noirish and complex emotional thriller. And Hoss is incredible, playing Nelly with the shuffling gait and haunted expression of a dead woman walking.
Release details
| | |
| --- | --- |
| Rated: | PG-13 |
| Release date: | Friday July 24 2015 |
| Duration: | 98 mins |
Cast and crew
Director:
Christian Petzold
Screenwriter:
Christian Petzold, Harun Farocki
Cast:
Nina Hoss
Ronald Zehrfeld
Nina Kunzendorf