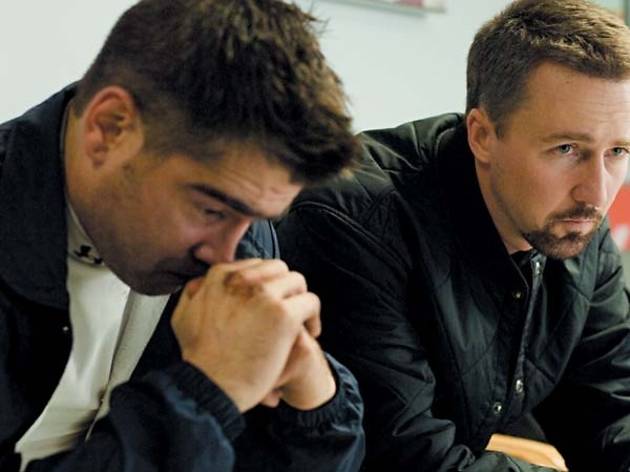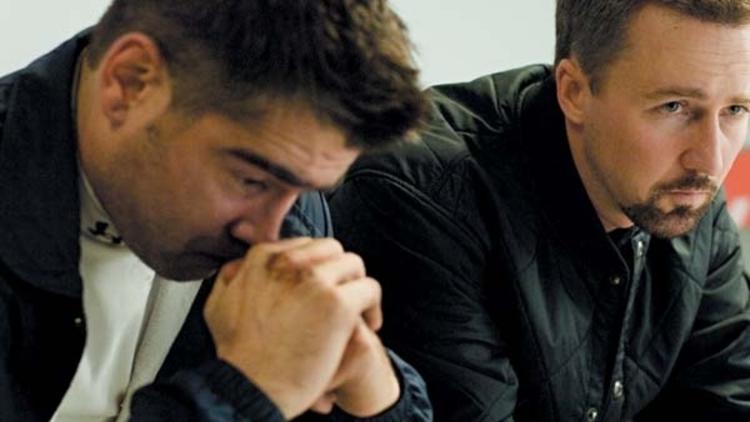 Time Out says
Bad cop, no doughnut; bad cop film, no release? From a script shelved after 9/11 by studio execs nervous about criticizing NYC's Finest, the long-troubled Pride and Glory is finally out on bail—and hardly the guilty party expected. It's gritty, unglamorous and nicely cast.
Yet you wish a movie written by a detective's sons—director Gavin O'Connor and his brother Gregory—felt a little less like so many other superior police procedurals, especially Serpico. The spin comes from the tightness of the fictional Tierney clan, all on the force: career officer Francis Sr. (Voight), his wild stepson, Jimmy (Farrell), mixed up in some drug business, and his two actual children, Francis Jr. (Emmerich) and Ray (Norton), warily running down the leads.

You've seen this all before, and if Pride and Glory doesn't lack for conviction, there's a cookie-cutter vibe that might be the result of Hollywood tinkering. Redemptively, the actors throw themselves into some daringly ugly moments, particularly Farrell, who threatens a drug dealer's infant with a hissing steam iron. Your crowd will gasp, as it might when Voight uncorks a beautifully boozy Christmas toast, a reminder of the brash intimacy this movie could have used more of.
Details
Release details
Cast and crew
Director:
Gavin O'Connor
Screenwriter:
Joe Carnahan
Cast:
Edward Norton
Colin Farrell
Jon Voight
Noah Emmerich
Jennifer Ehle
John Ortiz
Frank Grillo
Shea Whigham
Lake Bell

Users say