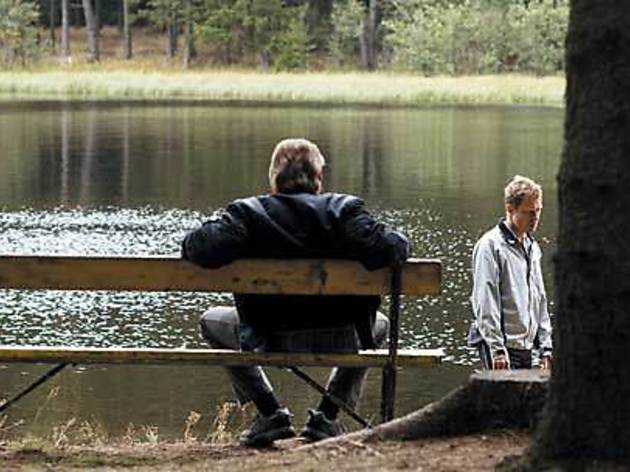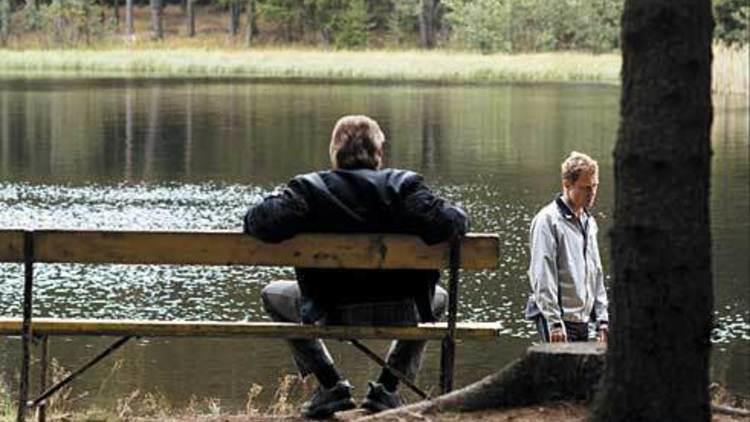 Time Out says
You might expect a film called "revenge" to be gripped in a vise of backward-looking bitterness. Austria's current crop of filmmakers, however, don't exactly roll that way. Yes, Gtz Spielmann brings a Haneke-like surgical precision to Revanche, his Oscar-nominated drama about an on-the-lam thief avenging a dead lover. But this modern-day morality tale feels remarkably tethered to the present, introducing plot twists in a crisp, matter-of-fact manner. Robert Bresson it's not, but France's revered minimalist must be an influence.
Revanche starts with two imperfect unions. Rural cop Robert (Lust) is a tightly wound workaholic whose wife, Susanne (Strauss), bakes quietly in her ultraclean kitchen—the universal shorthand for emptiness. Meanwhile, Alex (Krisch), who does enforcement work at a Vienna brothel, has athletic shower sex with his Ukrainian prostie girlfriend, Tamara (Potapenko). Munching postcoitally in bed, they discuss terrifying debts; Alex then gets the idea for an out-of-town bank robbery. If only Tamara had decided not to tag along—and Robert hadn't fired his pistol wildly at their retreating getaway car.
Spielmann takes his time with the escaped Alex's grief. As the hood repairs emotionally at his grandfather's lakeside farm, he chops cords of wood, working out his distress with each swing. Further surprises are a shame to ruin, but with Alex's discovery that he is neighbors with Susanne and her now-guilt-ridden husband, the movie takes a potent turn into sexual retribution. Is it a sour movie? Yes and no. While hate-fucking in a darkened dining room isn't especially cathartic for the viewer, Spielmann plays out his tensions to unexpected ends—for maybe a bit too long. Still, while poised at the crossroads of shame and purgation, Revanche works on the level of a higher-minded Death Wish.—Joshua Rothkopf
Opens Fri; IFC.
Details
Release details
Release date:
Friday May 1 2009
Duration:
121 mins
Cast and crew
Director:
Götz Spielmann
Screenwriter:
Götz Spielmann
Cast:
Ursula Strauss
Irina Potapenko
Andreas Lust
Johannes Krisch
Hannes Thanheiser

Users say