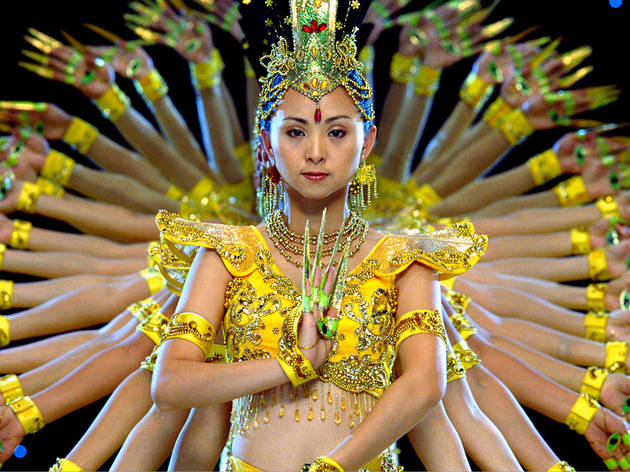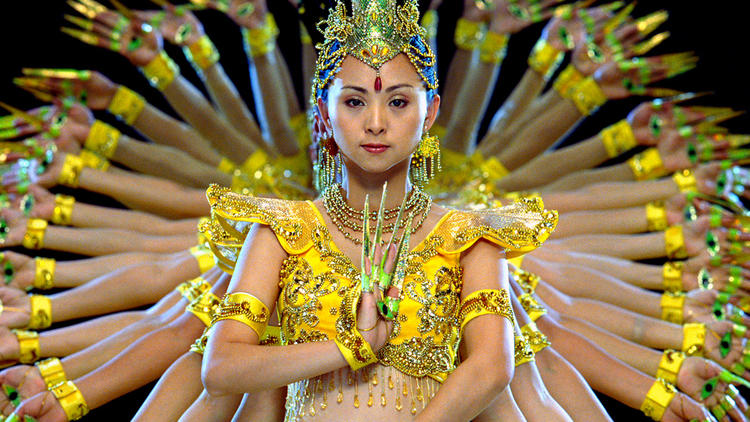 The images wash over you—lush, gorgeous, impeccably framed—just as they did in Ron Fricke's wordless meditation Baraka (1992). A charitable mind will marvel: Look how similar we all are in our poses of penitence, be they at Mecca or the Wailing Wall. What busy ants we resemble on our throbbing freeways, and in our cities and malls. Where is everybody going so fast? How will the simple African tribesperson survive a world of fast-food consumption? A more cynical moviegoer will think the same things, perhaps remembering a time when such reductions were profound, i.e., high school.
A five-year globe-trotting endeavor lensed in 70mm, Samsara can't be dismissed as merely a feat of craft. But its curiosity comes on a breeze of naïveté and, depending on your crowd, cannabis. It's not that Fricke's films, which include the granddaddy of them
all, Godfrey Reggio's Koyaanisqatsi (on which he served as writer and cinematographer), don't contain a political comment. They do, by quiet default; it's the equivalent of eyes-agog wonderment and New Age communion. But it's not enough. More subtly, Samsara celebrates the joy of global mobility, leaping continents in a single edit, and also the glories of advanced camera technology. When the world becomes a screen saver, isn't it all too easy to close the notebook on it?
Follow Joshua Rothkopf on Twitter: @joshrothkopf
Release details
| | |
| --- | --- |
| Rated: | PG-13 |
| Release date: | Friday August 24 2012 |
| Duration: | 99 mins |
Rating Breakdown
5 star:

1

4 star:

0

3 star:

0

2 star:

0

1 star:

0
Rothkopf's and Johnston's reviews betrays the baffling cultural ignorance, prejudice and aesthetic insensitivity of some in the critical fraternity (generally it's been very well received). Samsara is irrefutably one of the most beautiful films ever made. For this achievement to be so easily dismissed as being nothing more than a New Age "screensaver" is astonishing. For his information, film is a visual medium! If a film critic does not respond aesthetically and emotionally to such exceptional images should they not be looking for another profession? Their other argument that the film is all good looks and no depth is patently absurd. Leaving aside the structurally masterful and seamless control of the flow of images, to crudely reduce the message of this film to the proposition "old = good, new = bad" (as Johnston has done) is cynically wrongheaded to a transcendental level. If you're left cold by the "pompous spectacle" of this film, then not only are you unmoved by film, you are unmoved by life.