Short Term 12: movie review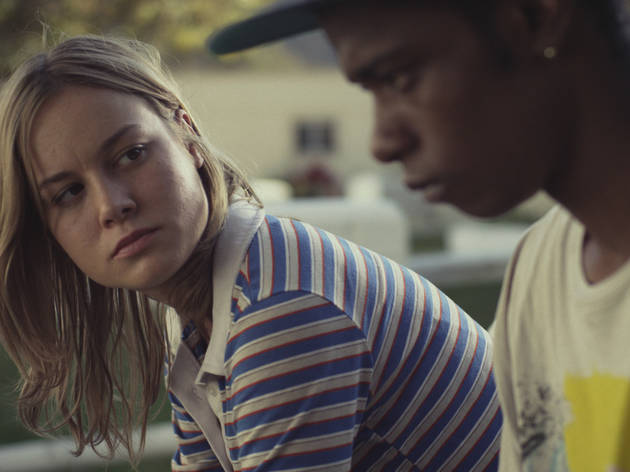 You can tell the anecdote has been trotted out to new employees many times before: A guy (The Newsroom's John Gallagher Jr.) recounts an embarrassing incident involving tacos, a long shift and a collect call from nature. His coworker Grace (Brie Larson) chimes in every so often; they clearly have a thing going on. Then a skinny boy bolts from the front door and tears off past them, everyone immediately sprinting after him. Anyone can set up a shocking scene like that; it's what writer-director Destin Cretton does with its aftermath that's so impressive, deftly establishing who Grace is—a supervisor at a home for mercurial foster kids—and that she knows how to calm down her wards and keep things steady. (She's the ultimate at-risk-youth whisperer.) We get to know this woman with the symbolic name and see how much she cares for the various misfits at the house. It's only once she takes special interest in a new girl (Kaitlyn Dever) that we start to see what drew Grace to these kids in the first place.
One of the few major finds to come out of SXSW, Cretton's feature adaptation of his 2009 short takes primo After-School Special material and leeches out most of the soap-operatics and syrup; you'd have to go back to Half Nelson to find such a beautifully organic combo of spot-on performances, tough-love storytelling and tender treatment of deep-rooted emotional damage. Larson is a familiar background face—that's her lurking in the periphery of 21 Jump Street and The Spectacular Now—but her teeth-sinking work here suggests she's got a range that demands meatier roles. Short Term 12 isn't without drawbacks, occasionally dipping into a too-neat narrative tidiness and a self-conscious sloppiness (like paprika and cowbells, shaky-cam shots work best when used sparingly). Yet the film's charms and ability to cut through jadedness despite the subject matter makes it a rarity—a modest indie that's feels like it's in it for the long haul.
Follow David Fear on Twitter: @davidlfear
Cast and crew
Director:
Destin Cretton
Screenwriter:
Destin Cretton
Cast:
Brie Larson
John Gallagher Jr
Kaitlyn Dever