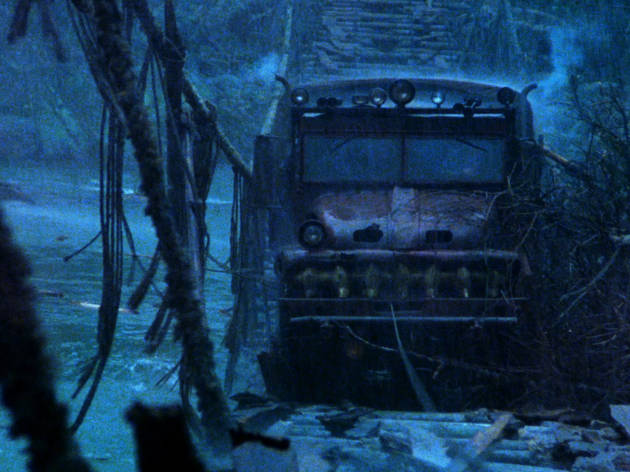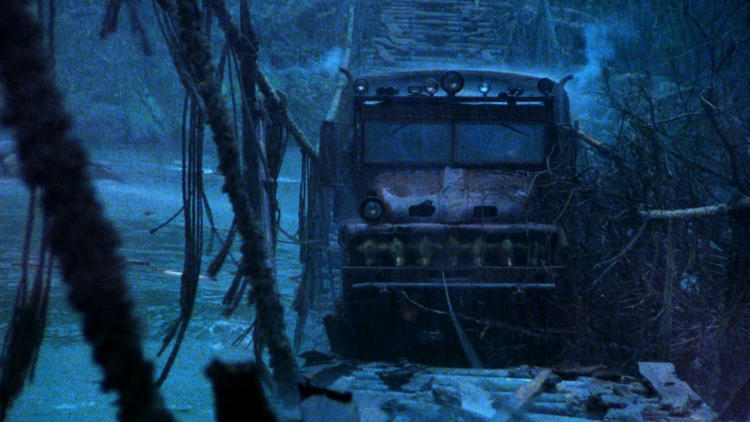 After winning a shelfload of Oscars for 1971's The French Connection and spinning heads with his follow-up, The Exorcist, director William Friedkin could do as he pleased. Chalk it up to ego, ballsiness and a touch of self-destructive madness, then, that he used his freedom to remake a universally revered French classic, The Wages of Fear, an existential action movie about down-and-out truckers who transport dynamite. For little obvious reason, the new version would be called Sorcerer; it would also compete for box-office dollars in a summer that saw Star Wars and Smokey and the Bandit.
You can guess what happened. Separate the movie from its career-altering flameout, though, and it draws you in: a Saturday-afternoon dad flick built out of long sequences with virtually no dialogue; a stubborn resistance to invest its shitbag characters (including Jaws' Scheider) with likability; and a first act that could charitably be called relaxed. Do we really need to know the circumstances—robbery, terrorism, embezzlement—that bring our quartet of losers together for a suicide run in South America? Nope. But nearly an hour in, Friedkin is still piling on backstory, charmed by his scuzzy details.
A certain kind of moviegoer is going to find this unspeakably satisfying (fans of Sam Peckinpah's hot-spot misadventures like Bring Me the Head of Alfredo Garcia). By the time Sorcerer gets around to its rain-soaked, rickety-bridge set piece, you'll either be obsessed or fully checked out. Give yourself a chance to pick sides.
Follow Joshua Rothkopf on Twitter: @joshrothkopf
Release details
Rated:
PG
Release date:
Friday May 30 2014
Duration:
121 mins
Cast and crew
Director:
William Friedkin
Screenwriter:
Walon Green
Cast:
Roy Scheider
Bruno Crémer
Francisco Rabal
Amidou
Ramon Bieri
Peter Capell