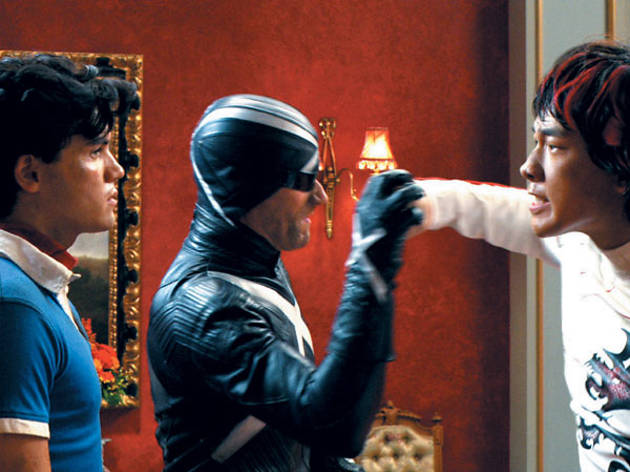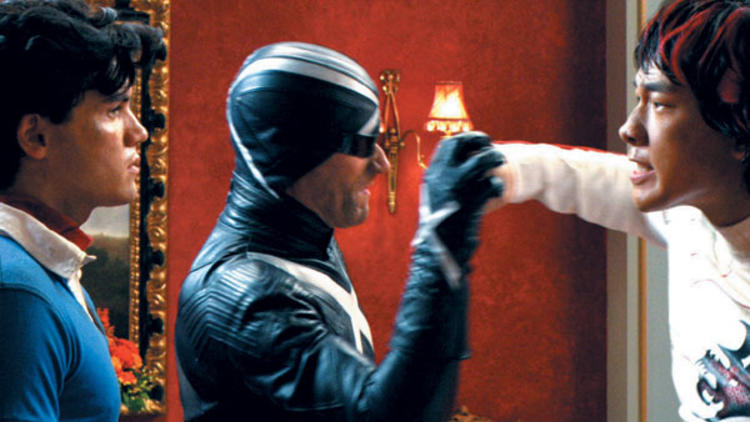 Time Out says
As brightly colored as a bag of Skittles and with twice the sugar rush, the Wachowskis' take on the '60s animated series is the flip side of The Matrix's gloom-and-goth philosophizing. Ultrafast cars careen around tracks peppered with loop-the-loops and impossible jumps familiar to any kid who ever took over the living room with a Hot Wheels set. The actors, who were filmed in front of a green screen, take a backseat to the digital landscapes.
All the elements from the television show are in place, from the "mysterious" Racer X (Fox, cranking his voice down to a wonderfully throaty growl) to the Mach 5's crazy Bondian gadgetry (and that jonk-jonk-jonk sound it makes when jumping over anything). Speed (Hirsch, sanding down all his interesting rough edges to capture the character's blandness) is the same old wide-eyed model of moral rectitude, utterly shocked and disillusioned when he discovers that his new sponsor (Allam) has been fixing races for profit.
But plot doesn't matter here. The Wachowskis are playing with their new toy, digital-image processing, and exploring its cinematic possibilities even more than they did in The Matrix. Fully freed of the surly bonds of realism, they build their movie like a collage, layering images on top of each other like a moving scrapbook, with faces floating across the screen, creating wipes from one scene to the next. It's frankly exhausting, and like that bag of Skittles, it won't really satisfy your hunger. But look at all those bright, shiny colors.
Details
Release details
Rated:
PG
Release date:
Friday May 9 2008
Duration:
116 mins
Cast and crew
Director:
Andy Wachowski, Larry Wachowski
Screenwriter:
Andy Wachowski, Larry Wachowski
Cast:
Christina Ricci
Matthew Fox
Emile Hirsch
Susan Sarandon
John Goodman
Richard Roundtree
Rain
Roger Allam
Benno Fürmann