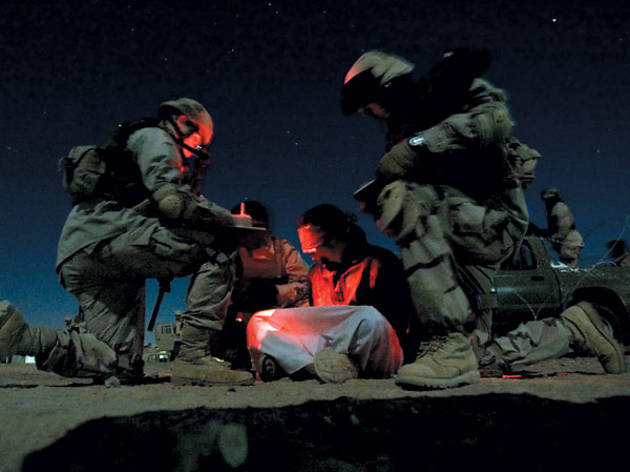 On December 5, 2002, a 22-year-old taxi driver named Dilawar was arrested in Afghanistan and
sent to the Bagram military prison. Five days later, he was found dead in his cell, having been savagely beaten. That story is tragic enough, but it's simply the starting point (and unfortunately, provides the basis for the cringeworthy title) for Alex Gibney's devastating, damning documentary. Those who've never heard of Dilawar will certainly be familiar with Abu Ghraib and Guantánamo—two facilities using the "Bagram model"—and may also know that the interrogation techniques used in Afghanistan have now become the norm. Welcome to the war on terror's ongoing moral free fall.
Like Gibney's Enron: The Smartest Guys in the Room (2005), the real subject here is abuse of power. The more testimonies you hear from guards, journalists and a former Gitmo detainee about what's going on behind closed doors, the more a horrific bigger picture appears: Our administration systematically underwrites war crimes and no one is being held accountable. Though the film adheres to a rather rigid Frontline-style of filmmaking, Taxi's simplicity doesn't end up tempering its outrage. The anger over how loopholes in the language have been exploited (so waterboarding isn't torture? really?) and how those in charge show such contempt for basic human decency still comes through loud and clear.
Release details
Release date:
Friday January 18 2008
Duration:
93 mins
Cast and crew
Director:
Alex Gibney
Screenwriter:
Alex Gibney