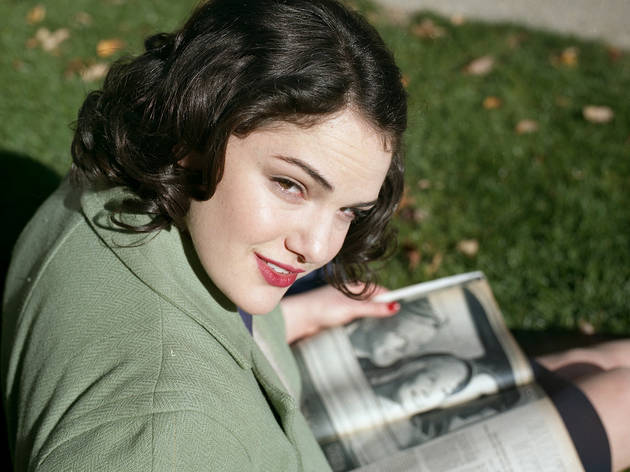 They've gone by many names, some of them pejorative: hooligans and Bright Young Things, flappers, subdebs and swing kids. We know them today as teenagers, a term that actually had to be coined by someone—and was, in 1945, in a quietly seismic New York Times article claiming ten inalienable rights. There's nothing in there about guaranteed TV time; rather, the salvo is too close to then-recent memories of child labor and battlefront devastation to be anything but firm in tone.
Telescoped down from writer Jon Savage's wider-ranging 2007 study, Teenage does an involving job of charting the early-20th-century history of an exploited group seeking self-definition. Filmmaker Matt Wolf marshals archival clips of factory workers, Boy Scout troops and street urchins being naughty. But his more provocative strategy—in keeping with the subversive status of his subject—is his stealth insertion of new material, starring young actors (among them Leah Hennessey and Treme's Malik Peters) as painfully sympathetic subjects, staring out of carefully aged footage with modern cool. Cry foul, you documentary purists, but narration by Jena Malone and others pulls the gamble off. The film makes its point ingeniously.
Sometimes, the results are British bad girls twirling like Ke$ha in a pop video; Wolf's creative license isn't always valid. Yet a keening original score by Deerhunter's Bradford Cox serves the same purpose that Cocteau Twins lullabies do in a Gregg Araki movie, lending this adolescence a sad ache.
Follow Joshua Rothkopf on Twitter: @joshrothkopf
Release details
Rated:
N/R
Release date:
Friday March 14 2014
Duration:
78 mins
Cast and crew
Director:
Matt Wolf
Screenwriter:
Matt Wolf, Jon Savage
Cast:
Alden Ehrenreich