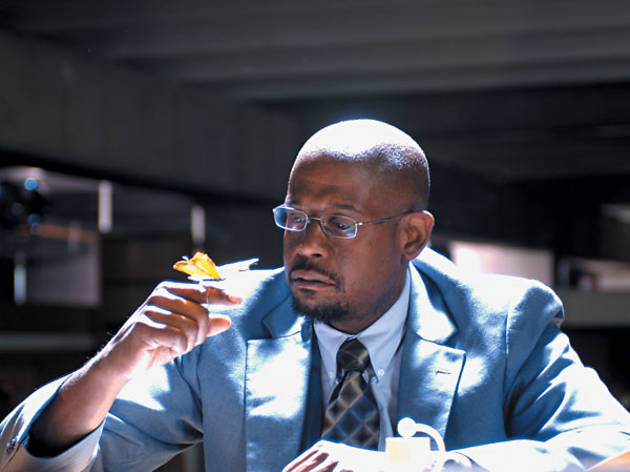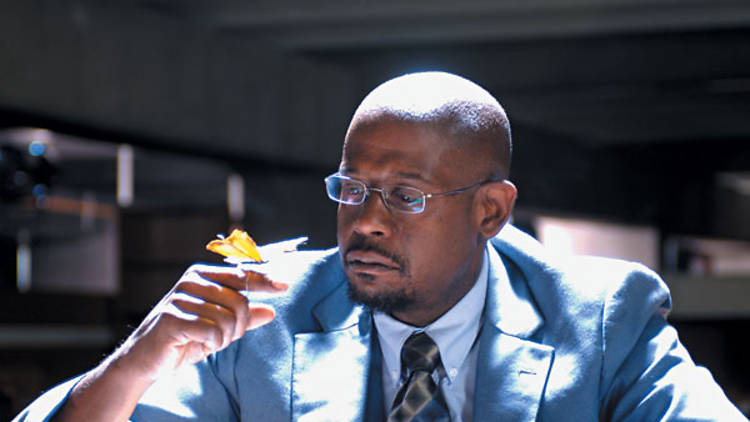 Time Out says
Little things mean so much. In Jieho Lee's debut, it's the butterfly, a wondrous omen observed by a down-on-his-luck stockbroker (Whitaker). That computer-generated monarch is just the first indication that The Air I Breathe, which poses as a hard, postmodern crime story, has a
gooey center: The thing appears to have fluttered in from a Mariah Carey video.
Air is a series of four interconnected stories. In the first, titled "Happiness," Whitaker places a $50,000 bet on a horse called Butterfly (aha!) and finds himself in debt to a sadistic mobster named Fingers (Garcia). In "Pleasure," Fingers's lieutenant (Fraser) must shepherd the boss's obnoxious nephew (Emile Hirsch) around town. In "Sorrow," Fingers has acquired the contract of a difficult pop starlet named Trista (Gellar). In "Love," a doctor (Kevin Bacon) smitten with a sexy herpetologist (Julie Delpy) turns to Trista for her rare blood type when his lady is bitten by a viper.
The final installment teeters close to camp, a sensibility that might have actually rescued Air. Instead, the film wallows in pop-psych platitudes; a series of flashbacks reveal that each of our main characters was wounded in childhood—a tidy explanation for why they're all fucked-up. Now if somebody could just explain how this exercise in silliness got greenlit.

Details
Release details
Rated:
R
Release date:
Thursday December 13 2007
Duration:
97 mins
Cast and crew
Director:
Jieho Lee
Cast:
Forest Whitaker
Brendan Fraser
Andy Garcia
Sarah Michelle Gellar