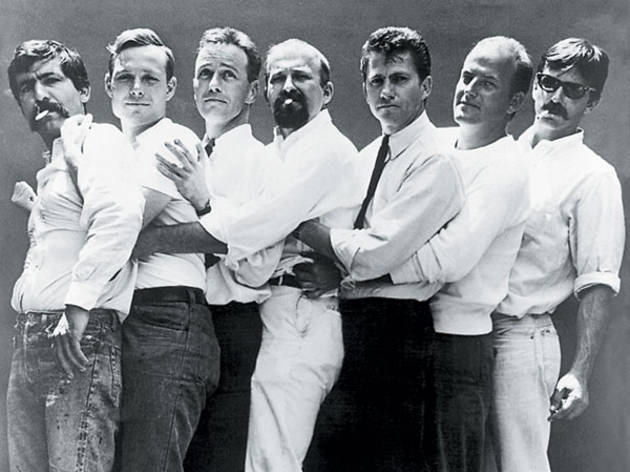 La Cienega, the name of the boulevard on which Los Angeles's 1950s contempo-art scene sprung, also means "the swamp" in Spanish. It's that kind of sly factoid, as provided in The Cool School amid some truly striking footage of what still feels like a developing town, that helps to elevate a serviceable documentary about L.A. art into a punchy, opinionated one. Smart, jazzy and unafraid to deflate egos, Morgan Neville's fast-paced, finely critical study makes for a pungent intro to a movement now esteemed as a key alternative to the New York AbEx stranglehold.
Essentially the first generation "that stayed," in artist Robert Irwin's succinct words, the "Cool School" was a loose collective of macho painters and sculptors who seemed to thrive in their Venice Beach bohemian outsiderness. Neville does a vivid job of establishing not only their aesthetic—heavily influenced by custom-car culture, plastics, even the sunlight itself—but also the city's inhospitable climate of anti-art thinking that led to police raids despite heroic efforts by Ferus Gallery's intense Walter Hopps and savvy promoter Irving Blum (himself responsible for Warhol's first show).
The moment didn't last, torn apart by competition and money. Even Blum himself, ultimately a defector to New York, calls L.A. a "one-industry town," and that's the missing element here: the merest recognition of the movie industry's impact in terms of collecting or competition. Dean Stockwell and Dennis Hopper make for sensible interviewees, but the frisson between America's most commercial art form and its most daring deserves more of a nod than Neville's tricked-up editing style.
Release details
Rated:
NR
Release date:
Friday March 28 2008
Duration:
86 mins
Cast and crew