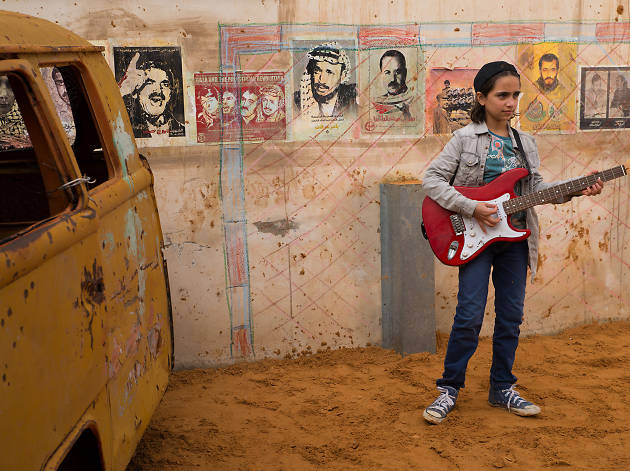 The true story of a Palestinian refugee who won Arab Idol
In 2013, 24-year-old Gaza Strip resident Mohammad Assaf slipped through the Israeli cordon into Egypt, where he entered the televised 'Arab Idol' singing contest. A few months later he was declared the winner – and became an icon to millions of Palestinians. This biopic tells Assaf's story in old-fashioned rags-to-riches fashion, and the result is perhaps more well-meaning than genuinely convincing. But 'The Idol' does offer a fascinating window into life in the weeping sore that is Gaza, and the mere existence of a film about the Palestinian people that doesn't depict them as terrorists or victims is to be celebrated.

The opening is pure 'Slumdog Millionaire', as 12-year-old Mohammad and his cheeky sister outwit some local bullies before heading down to the marketplace to play Arab folk songs. These are the strongest sequences in the film: there's a real sense of urgency, and the child actors are great. The enjoyment level drops when Mohammad grows up: the entire 'Arab Idol' audition process is squeezed into just a few minutes, and we lose sight of the characters as incident piles on incident. Still, if you're a fan of the classic streets-to-stardom formula, this is a solid rendition.
Cast and crew
| | |
| --- | --- |
| Director: | Hany Abu-Assad |
| Screenwriter: | Hany Abu-Assad |
| Cast: | Tawfeek Barhom |