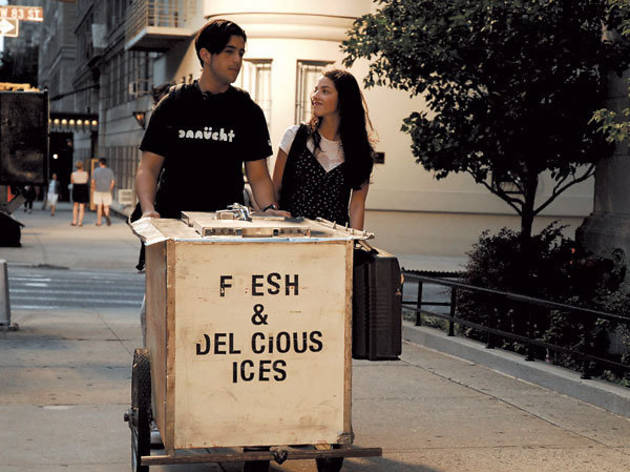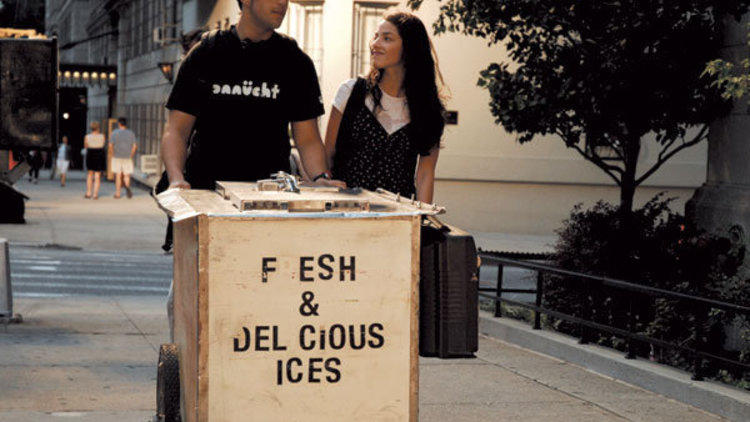 Stoned hip-hop youth go gently into that Giuliani night in Jonathan Levine's frustratingly shallow
my-summer-of-sex drama, set in a sweltering 1994 New York City. Levine, also the director of the glib, as-yet-unreleased horror flick All the Boys Love Mandy Lane, is obviously a product of that cultural moment, which he fawns over to a ridiculous degree: Ah, the days when crosstown buses bore Forrest Gump ads and teenage partyers drank Zima. Superficially, The Wackness is a wonder, and if you can roll with Levine's slack-jawed surrogate, Luke Shapiro (Peck), a college-bound dope dealer with little motivation apart from the urge to make mixtapes of A Tribe Called Quest, there's a warm nostalgia bath waiting for you.
But Levine has little to say apart from a constant stream of somewhat endearing wiggerspeak. (A teary, defiant breakup call climaxes with "Peace out…4-EVER!") As he adds conventional elements to the narrative, you wonder why he's even gone to the trouble of shooting us backward in time in the first place.
A goatlike, hypocritical therapist (Kingsley, unpersuasively local) offers Luke weird companionship; a cute classmate (Juno's friend Thirlby, the best thing here) provides an interlude of euphoric Hamptons sex; parents feud bitterly. But none of it feels particularly germane to the subtly transforming city that Levine views with rose-colored glasses. It's the kind of movie that goes to the trouble of digitally reconstructing the WTC for a gratuitous moment of park-bench "healing," but forgets to supply the wildness and freedom that would soon go underground. Nice boy heads off to school; he's not especially missed.
Release details
Rated:
R
Release date:
Friday July 4 2008
Duration:
110 mins
Cast and crew
Director:
Jonathan Levine
Screenwriter:
Jonathan Levine
Cast:
Ben Kingsley
Famke Janssen
Josh Peck
Olivia Thirlby
Mary-Kate Olsen
Jane Adams
Method Man
Aaron Yoo
Talia Balsam
David Wohl
Bob Dishy
Joanna Merlin
Shannon Briggs
Roy Milton Davis
Alexander Flores