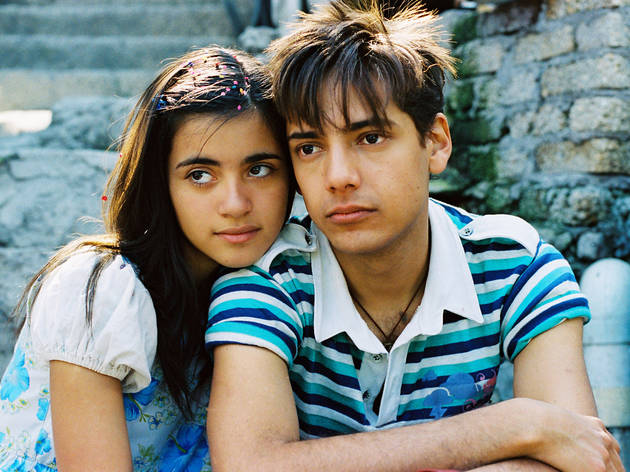 For anyone insufficiently educated about the illegal sex trade by Lukas Moodysson's punishing Lilya 4-Ever (2002) or this month's comparatively meditative Eastern Promises, here's another soul-drubbing cinematic lesson in the ugliness of human desire. As if one were required.
Loosely based on a New York Times Magazine piece, Trade illuminates the mechanics of sexual enslavement by tracing the route of a kidnapped preteen (Gaitan) from her home in rural Mexico to suburban New Jersey via a globally administered pedophile network. Screenwriter Jose Rivera (The Motorcycle Diaries) gives the grim proceedings Hollywood flavor by adding a pair of potential rescuers—the girl's older brother (Ramos) and a Texan cop (Kline) with a child disappearance in his own past—as well as a saintly Polish coabductee (Bachleda) and several snarling baddies on which to heap our loathing.
German director Marco Kreuzpaintner handles the material solidly if derivatively, and thankfully has the grace to suggest more than he actually shows of the girls' ordeal. The tonal disparity of Kline and Ramos's road-trip scenes, which play out too lightheartedly, detracts from the overall seriousness, but what finally sinks the movie is the sense that it's been done before with clearer purpose.
Release details
Cast and crew
Director:
Marco Kreuzpaintner
Screenwriter:
José Rivera
Cast:
Cesar Ramos
Kevin Kline
Paulina Gaitan
Alicja Bachleda-Curús