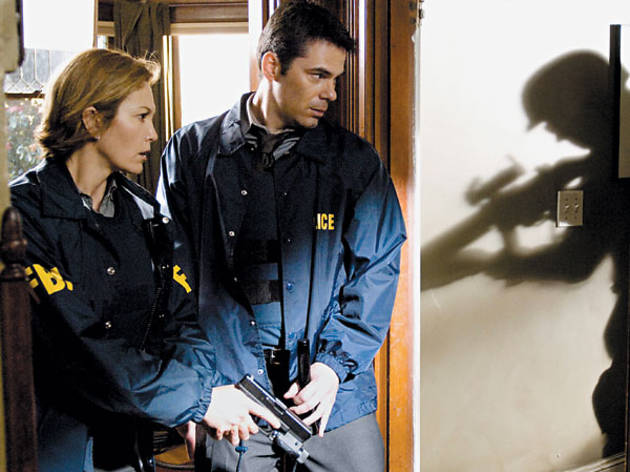 Despite its behind-the-curve story of a cyberstalking serial killer matching wits with a plucky FBI babe, this is an effective, surprisingly controlled psychological thriller. All that's required to fully enjoy it is a cast-iron stomach for gore and a pitch-black view of human nature. The
G-woman is Jennifer Marsh (Lane), an Internet-crimes specialist in Portland, Oregon, who's tipped off to a bona fide snuff site. After whetting the pervosphere's appetite with an online kitten sacrifice, the evasion-savvy webmaster moves on to human victims and amasses the kind of page-view stats Google only dreams about. Marsh and her partner (Hanks) invoke the killer's ire, and the stakes, naturally, become personal.
Untraceable strikes an admirable balance between gruesome, Saw-style murder set pieces and sober procedural, and its tone and performances are nicely restrained. The film stumbles badly, though, in its cynical suggestion that the world is brimming with sociopathic voyeurs anxious to watch real-life death, and that the Internet—and technology in general—serves that sick need above all else. The topic's worth investigating (Demonlover did so, and better, in 2002), but Untraceable is blinded by a reactionary rage that shoots the messenger—or tries to shred her with a rototiller.
Release details
Rated:
R
Release date:
Friday January 25 2008
Duration:
100 mins
Cast and crew
Director:
Gregory Hoblit
Screenwriter:
Robert Fyvolent, Mark R. Brinker, Allison Burnett
Cast:
Diane Lane
Billy Burke
Colin Hanks
Joseph Cross
Mary Beth Hurt